The Open Bass Tournament On The WH Chain Of Lakes
by James Coulter
Nearly a dozen boats launched into the Winter Haven Chain of Lakes to catch bass during a tournament in honor of a young man who loved fishing.
The Open Bass Tournament On The WH Chain Of Lakes was hosted on Saturday at Tanner's Lakeside, with boats launching from Lake Shipp and gathering at the lakeside tavern for weigh in later that afternoon.
Aside from fishing, attendees could also participate within a 50/50 raffle for various prizes, listen to live musical entertainment, and allow their children to play within the bounce house play area.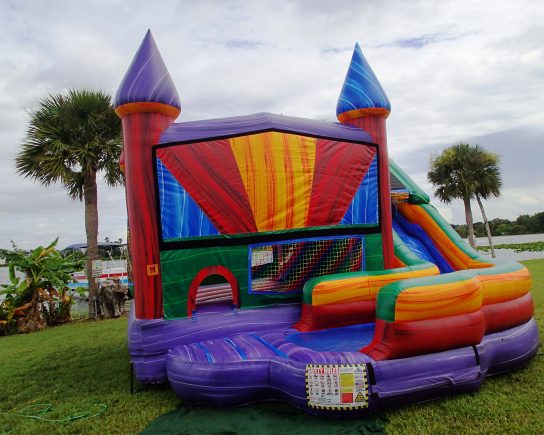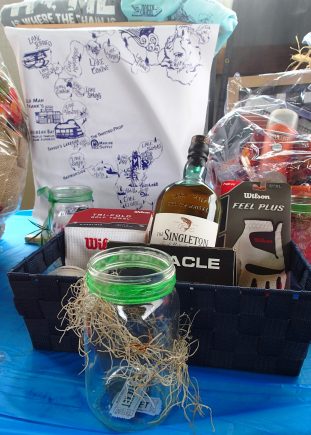 Local fishermen Trammell Vickers and Terry Pierce had the honor of winning first place, not only for the biggest catch, but also the biggest fish. They won $1,000 for biggest catch weighing in at 25 lbs., and $280 for biggest catch weighing in at 8 lbs.
They owed their success to a lot of work and a lot of time on the water.
"It feels really good to win first place," Vickers said. "We practice hard, and we are really happy for it, and we are happy to support a good cause."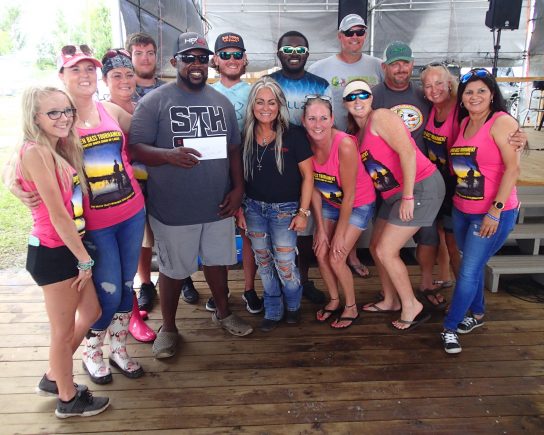 The bass tournament was hosted to raise funds for The Baily Tilley Scholarship Memorial Fund Scholarship, allowing young anglers an opportunity to attend college.
The fund was created in memory of Bailey Matthew Tilley, a 16-year-old Lake Wales resident who passed away following an automobile accident on Dec. 29, 2016.
A junior at Winter Haven High School, Bailey was an avid outdoorsman, a member of the Sentinel in the Future Farmers of America and the Lakeland Junior Hawg Hunters Fishing Club.
Cheryl Brewer, Head of the Lakeland Junior Hawg Hunters, knew Bailey as a long time member. She remembered how shaken she and her members were of his passing, which is why they club helps to put on events such as this in his honor.
While the weather earlier that day was gloomy, she was more than pleased by the tourney's turnout, by the number of people who arrived to show their support.
"We are so pleased to give back to the community, to keep his legacy living on, and be able to put this kids through college in his name and honor," she said.
Terica Moore, Bailey's Mother, was likewise pleased by the turnout. Not only did it keep her son's memory alive through an activity he enjoyed, but its proceeds will help local high school students receive the opportunity to attend college that her son cannot have.
"It touches my heart that his legacy lives on through so many people, and this is something he would have wanted," Moore said. "He was all about giving to others, and this would make him proud that he is helping another angler to give them an opportunity to go to college."
Melanie Brown, local salon owner and philanthropist, organized the tournament that afternoon. She had worked with her late fiancée, Michael Culpepper, to organize it. She appreciates how the event not only honors his memory, but the memory of another local young man.
"I'm glad I did this as one of the reasons Michael Culpepper loved me," she wrote on Facebook. "He was happy that we were working on this…together before he passed away and I wanted to make him proud. As much as I hurt and the pain I carry within, I will keep helping our community and live my life thru Culpepper and my family and I know he was happy knowing the tournament still went on."
Another tournament, Big Bass Blast, hosted by the Lakeland Junior Bassmasters, is being hosted on Oct. 10 at Camp Mack in Lake Wales. For more info, visit: https://guyharveycampmack.com/event/lakeland-junior-bassmasters-tournament/