Main Street Winter Haven Celebrates Fourth Annual Craft Beer Crawl
by James Coulter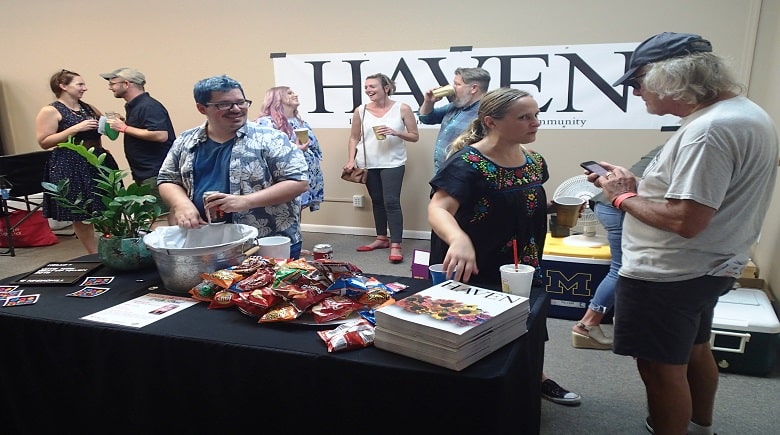 For the past 90 years, Wauchula State Bank has been offering community-style banking at its family-owned business throughout the state of Florida; and for the past three years, it has been offering such quality customer service in Downtown Winter Haven.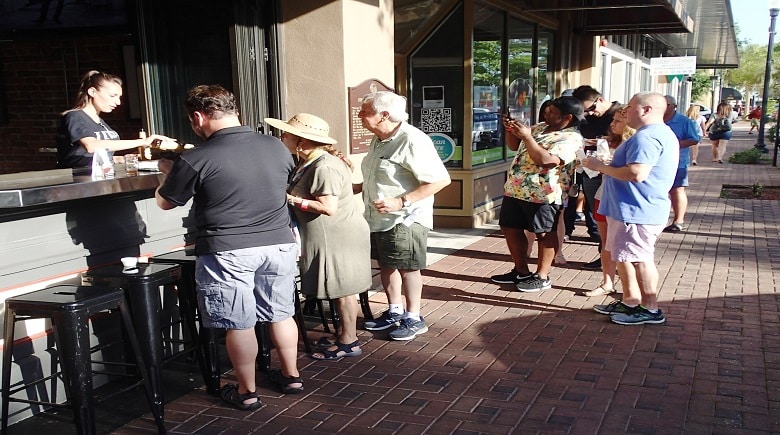 Wauchula State Bank always does its best to reach out and support the community. One way it does this is by participating in community events such as the Craft Beer Crawl on Thursday evening.
The bank was one of 35 businesses that participated in the annual event, which allowed attendees to peruse businesses downtown to sample craft beer and appetizers.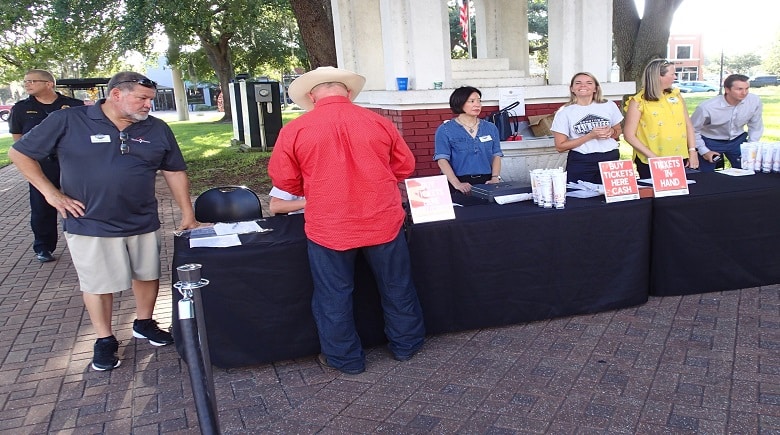 During its involvement that evening, Wauchula Community Bank brought in two other local businesses, The Catering Company, and Twisted Soap, to offer their craft beer samples, appetizers such as candied bacon, and even a sample of their merchandise.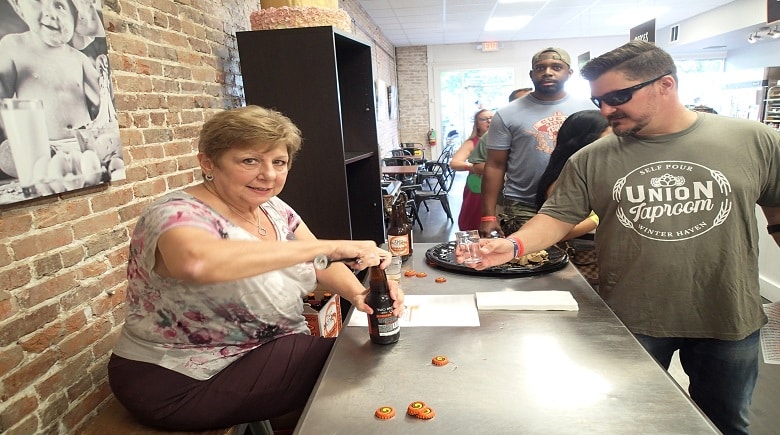 Amy Thompson, Branch Manager, and her staff have been involved with the event ever since it started three years ago, around the same time that they first opened their doors. Being able to participate has allowed them to become better acquainted with the local community and potential customers.
"It has been fantastic," she said. "We love helping the community and all the business owners. We just love seeing the interaction with the community.  It is just great."
Local businesses throughout the downtown area, especially those along Central Avenue, remained open late for the third consecutive year to participate in this year's Craft Beer Crawl hosted by Main Street Winter Haven.
From local restaurants such as Tempo 1930, Fire Resturant, and El Olivio, to local shops such as Sugar and Spice Bakery, Oasis Catering Company, and The Shop, more than 35 businesses participated in this year's event, making it the largest, said Bailey McDaniel, Assistant Director.
"This year is our biggest beer crawl yet," she explained. "We have 35 different businesses that are participating and that is 15 more than in years past. So it has been more attending, more beers, more food, more exciting."
While many businesses participated in the event directly, others stayed open late to benefit from the extra crowd and potential customers.
Rocco's Downtown, a new burger joint operated by the owner of The Burger Bus food truck, decided to use the day as a soft opening for their restaurant, which is set to celebrate its grand opening next week.
Rocco Monteleone, who had previously owned Carolina Burgers and the Burger Bus, expected his new place to be busy, and both lunch and dinner that day certainly brought in more customers than he had expected, he said.
"I think it is great," he said. "There are a lot of people downtown tonight. A lot of business and all the bars are busy."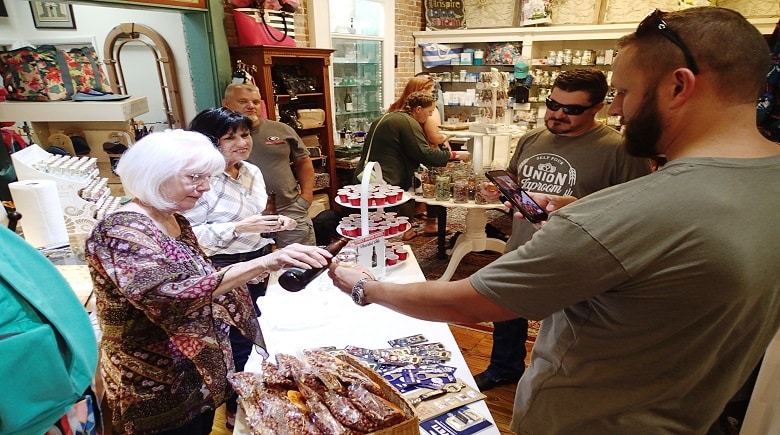 For $25, attendees at the event could purchase a wristband, glass, and map that would allow them to visit the different participants and sample their beer and appetizers. This year, for $5, a special designated driver wristband was sold, allowing attendees to sample the food without having to sample the drinks.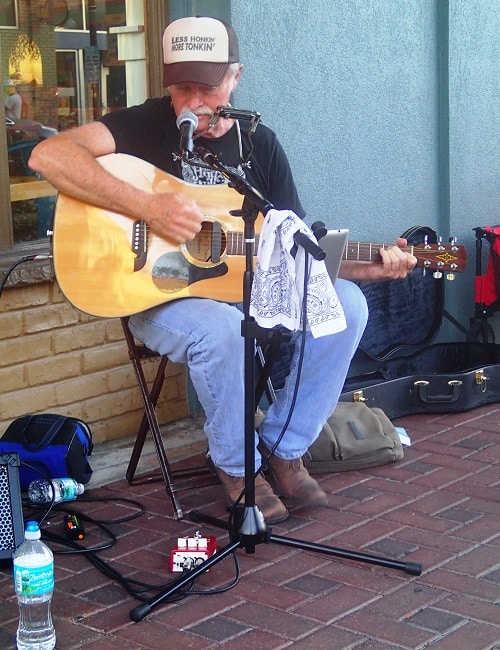 Even though pre-sale tickets did not sell as much, as the rainy weather all that week most likely dissuaded some people, this year sold more tickets than ever before, and thus brought in even more people than before, McDaniel said. In fact, this year's event more than exceeded expectations, and set the bar for next year so high that it almost seems unimaginable how those expectations can be topped, she said.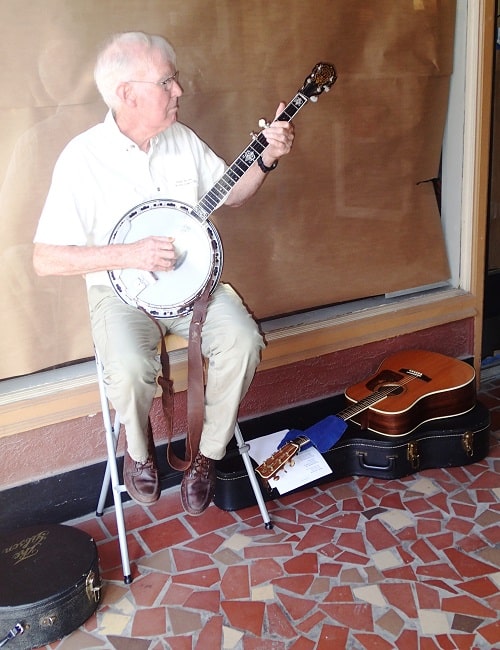 "It is always tough to beat next year," she said. "I would like to thank the businesses that have participated and to thank everyone who joined us. I think it is great to see so many people interested in their community and learning more about their downtown."
For more information about future events by Main Street Winter Haven, visit their website at: https://www.mainstreetwh.com/