Fourth Annual Haven Holiday Market Draws In Largest Crowd
by James Coulter
The only thing worse than getting a flat tire is figuring out what to do with the old tire. You could easily throw it away—or, with some ingenuity, you could turn it into a swan or turkey or any other bird.
That may sound crazy, but that's exactly what local artist Marly Warner has been doing with old tires, using them to create artwork through her venue, Tire'd Art.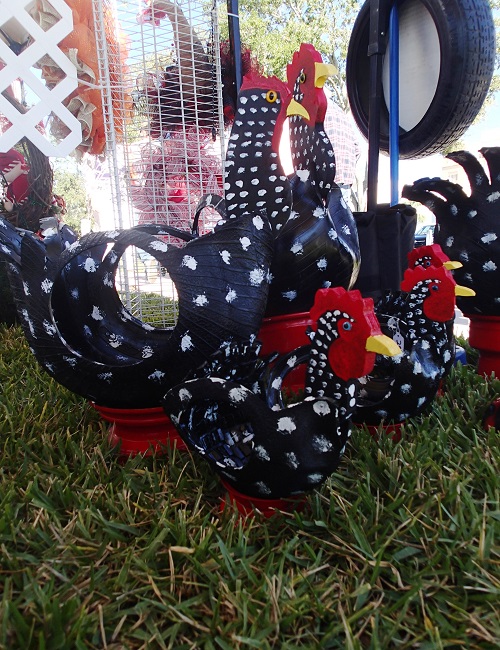 For the past seven years, Marly has created thousands of art pieces ranging from alligators, swans, turkeys, and other animals—and she's yet to grow tired of making it all.
The only thing she never grows tired of is seeing the reactions of other people's faces when they see what she can make using old tires.
"They can't believe it is made from a tire and that they are cut from hand," she said.
Marly was one of several hundred local artists and craftsman who showcased their work during the Fourth Annual Haven Holiday Market in Winter Haven on Saturday.
All throughout Central Park in Downtown Winter Haven, nearly 156 vendors were set up showcasing a variety of artwork, wares, and food items, ranging from holiday-related items such as ornaments and wreaths to unique artwork such as tire art, crochets, and glass mosaics.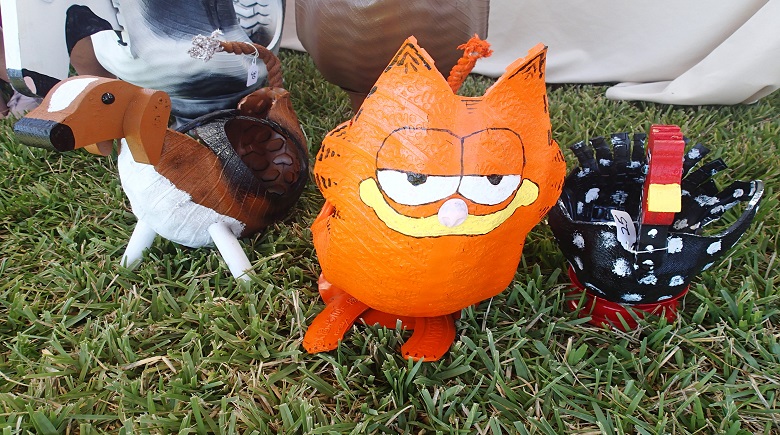 All three park areas were filled with such vendors. The northern park hosted vendors selling food items such as homemade dips, salsas, and baked goods. The other two parks, including the new South Central Park area, showcased vendors selling arts and crafts.
One such vendor was local artist Stacey Randolph, whose venue, Alchemy and Artistry, sells special lantern terrariums and dioramas.
Each of these lanterns are decorated using clay work or paintings created on clear plastic, and are illuminated with fairy lights.
Many of her lanterns contain scenes from popular media, from movies such as Beauty and the Beast, Harry Potter, and Nightmare Before Christmas, and even theme park attractions such as The Haunted Mansion.
Randolph has been creating art since she was a little kid, and these lanterns for nearly a year. While she loves to create art pieces with original concepts such as octopi, her visits to comic conventions has had her art gravitate more towards pop culture.
"I like creating new pieces, making an original outlook on something," she said. "We do a lot of comic conventions, and they really tend to like the fan base stuff."
This year's event drew in the largest turnout since the event started four years ago, with more than 13 to 15 thousand people attending, an overall growth of 40 to 50 percent since previous events, explained Event Manager, Sergio Cruz.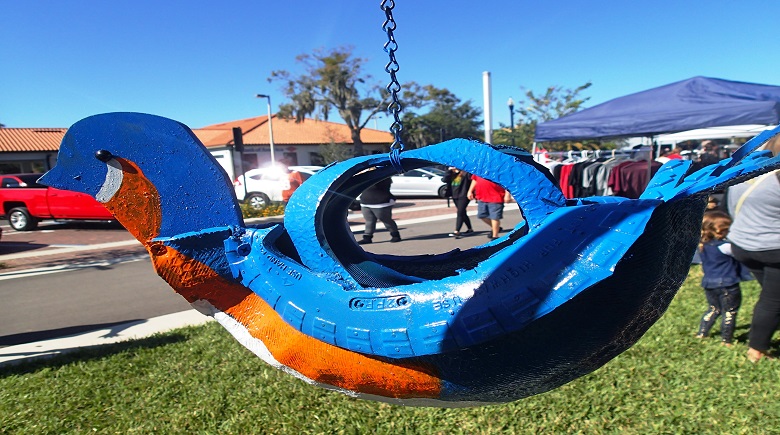 Cruz and his wife, Andrea, both publishers of 863 Magazine, started the event following the success of their other annual art show, The 863 Local FiArt Fest. Both attendees and vendors at the event suggested that a similar event be held for the holiday season, and Cruz was more than happy to oblige.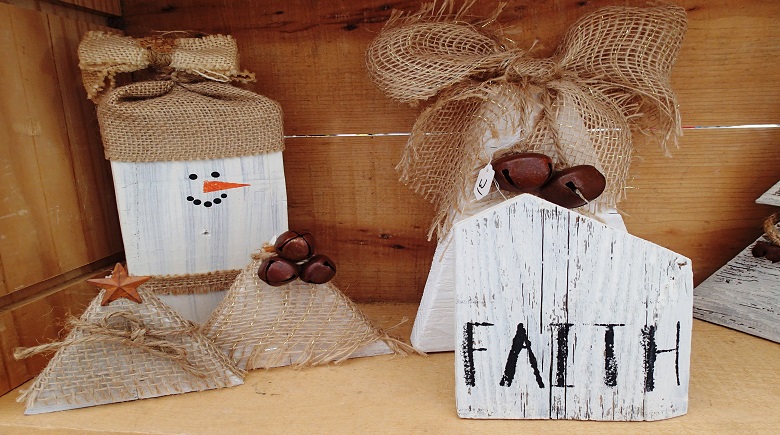 "We felt there was a need for a very special holiday Christmas event, and we decided to do come up with this one because we felt there was a need and demand, and people requested it," he said. "So it was because of the demand. People suggested it, and we came forward and did what people suggested."
The past four years have seen the holiday event grow bigger and better with larger turnouts from both attendees and vendors alike. This success have been due to the threefold strategy of promotion, advertising, and marketing, with the event being promoted and planned at least nine months in advance, Cruz said.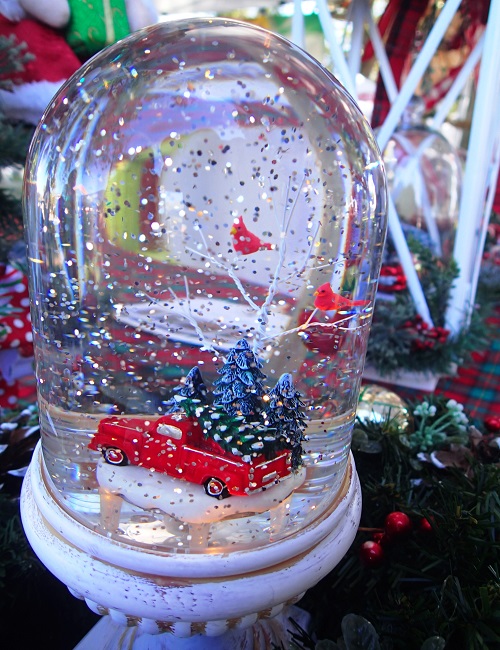 This year saw nearly a 50 percent overall increase with the event, and Cruz is expecting it to only get bigger and better next year for their fifth consecutive year.
"We are looking for 200 vendors next year and expecting 20,000 people," he said.