Lakeland School Of Music Opens New Location
by James Coulter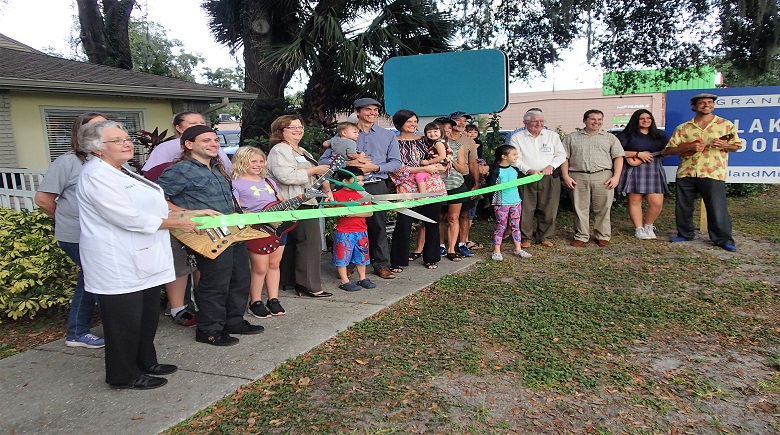 The Lakeland School of Music is tuning up for the new music lessons being provided at their new location.
Located near the Southgate Shopping Center in Lakeland, their new location offers twice the square footage of their former location, with eight lesson rooms rather than five.
Also included at their new facility is a separate apartment that will be utilized for jam band sessions, which had previously required them to go off-site for at their old location.
The school celebrated the grand opening of their new location with a ribbon cutting ceremony hosted by the Lakeland Chamber of Commerce on Thursday afternoon, which included light refreshments from the Publix next door.
Having served the community for the past ten years, and with their new location being centrally located in the heart of the city, the school will hopefully continue to serve the local community by giving it the gift of music, explained Sandra Sheets, Chamber Board of Directors Member.
"On behalf of the city and mayor and the Chamber, I want to thank you for sharing the wonderful gift of music…and we look forward to continuing our partnership with the chamber," she said. "This is a fabulous location, and we look forward with working with them in the near future."
Shane Butler and his wife opened the school ten years ago as Lemon Street Music, which inevitably was renamed to its current name, Lakeland School of Music.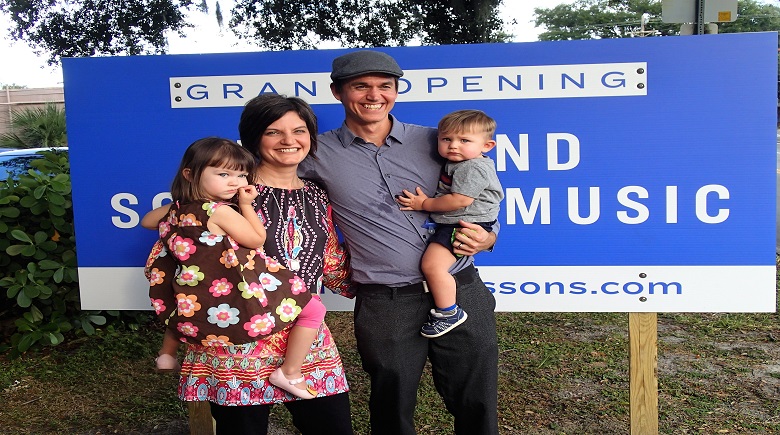 He and his wife, along with the 15 other instructors, offer music lessons on every and any instrument imaginable, including piano, violin, guitar, drum, ukulele, saxophone, and voice.
"Pretty much any instrument you can think of, we offer," Butler said.
Their music lessons are customized to each individual students and their needs, to the point where they can accommodate entire families so that they can receive the same lesson within the same class.
"We customize each lesson for each student based on what they want to learn," Butler said. "So if they are in a certain type of music or band, we can help. We will try to find that connecting point in their life, as well as the basics of music theory."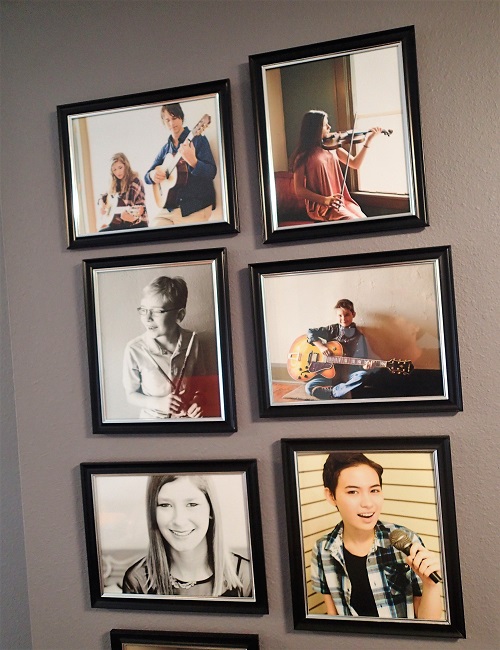 Currently, 260 students are enrolled at the school, and hundreds more have graduated to move onto fulfilling musical careers, with some students moving on to the local Harrison School of the Arts, and with others attending college music degree programs.
One reviewer on Facebook mentioned how her own daughter managed to become accepted at Harrison School of the Arts due to the lessons she received through the music school.
"My daughter took voice lessons there and piano lessons," she wrote. "Love it. Great people and great results!"
Being able to see his former students, some of which have been with him over the past ten years, excel within their musical talents and careers have been nothing short of a blessing for his musical academy, and he hopes that the new location will continue to offer the same level of success.
"[I love] getting them to succeed in it and watching that process of seeing them from the very beginning, not knowing anything, and being in it for that long," he said. "We have kids who were with us at 6 or 7 years old, and now they are 18 and they are doing something proffesional with it."
Lakeland School of Music is located at 115 West Oak Drive, Lakeland, FL, 33803. For more information, visit their website at: http://lakelandschoolofmusic.com/