Small, Diversified Farming Operation in Polk County
By Allison Williams
Photos provided by Daniel Weisgarber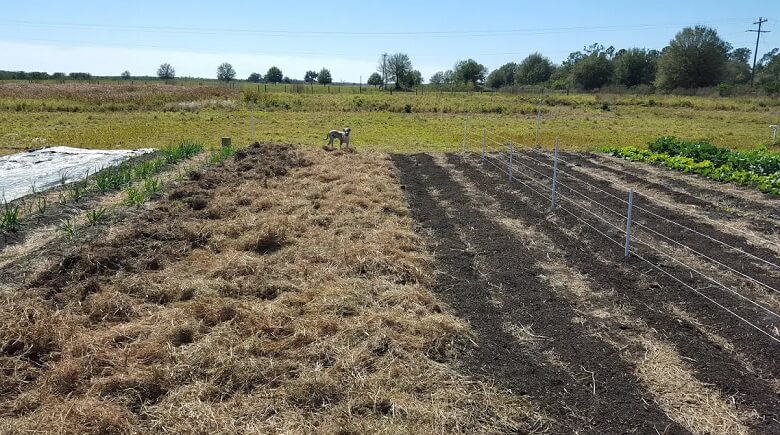 Sustainability is a huge part of Daniel Weisgarber's life. Weisgarber is the Director of Operations for Radiant Farms, a local farm in Southeastern Polk County close to Frostproof. Growing up in Florida, Weisgarber has always had a love for the outdoors and paid close attention to environmental issues.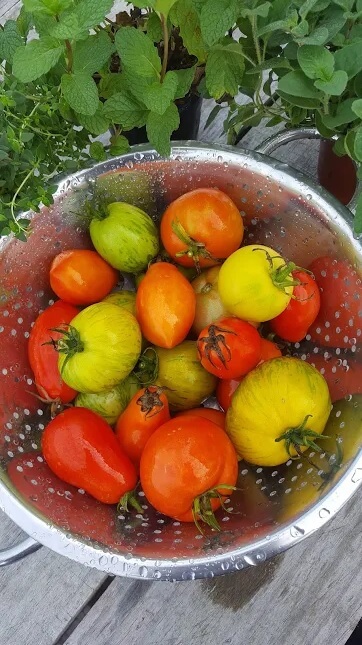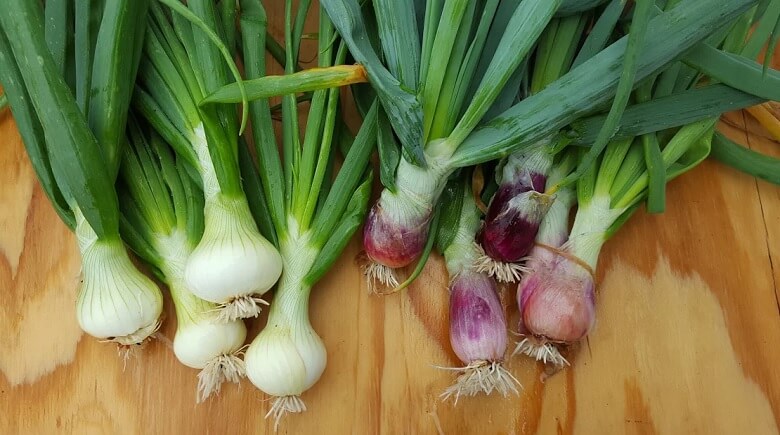 "For several years before starting the farm I had much interest in the sustainable agriculture movement," Weisgarber said. "I started a garden at my house and read everything that I could get my hands on pertaining to organic farming and sustainable lifestyles. Finally in 2014 after a bit of research and saving, I found a piece of land and got to work!"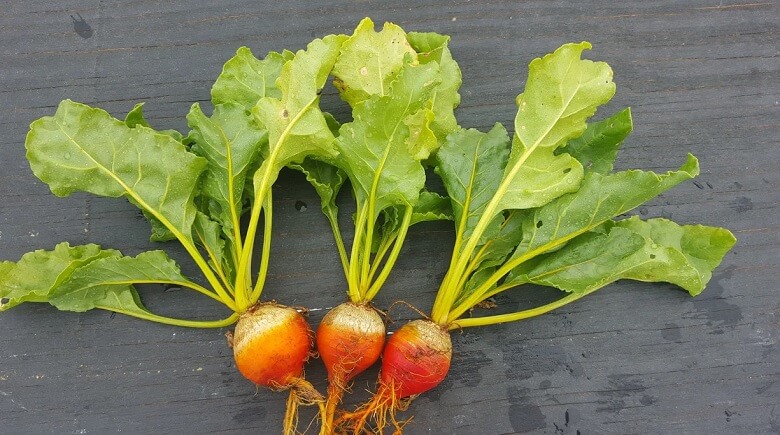 The farm sits on roughly six acres and the Weisgarber uses organic methods to grow.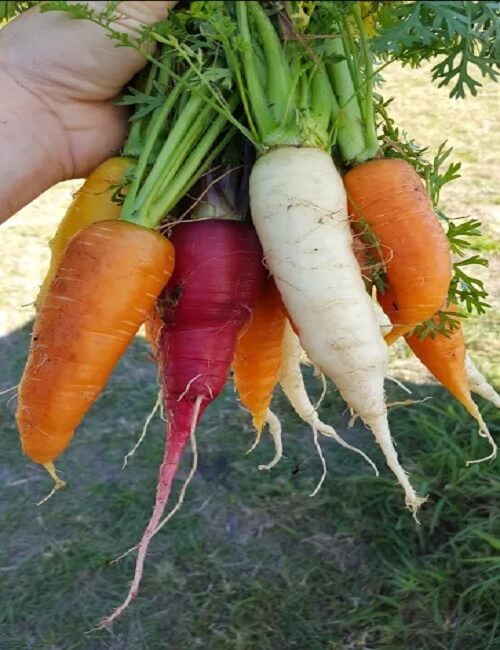 "We grow vegetables and raise pastured poultry products including heritage breed turkeys, chickens and eggs," Weisgarber said. "Animals raised on pasture have superior health, as well as superior flavor and nutritional value compared to conventionally raised animals."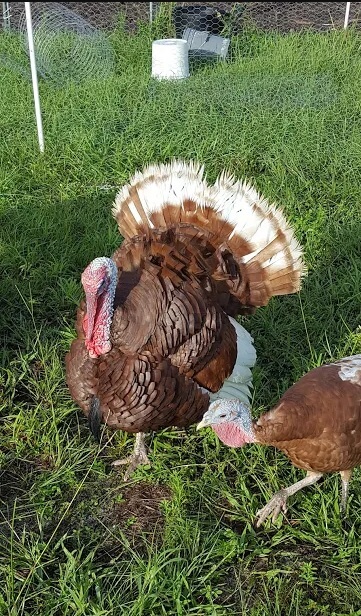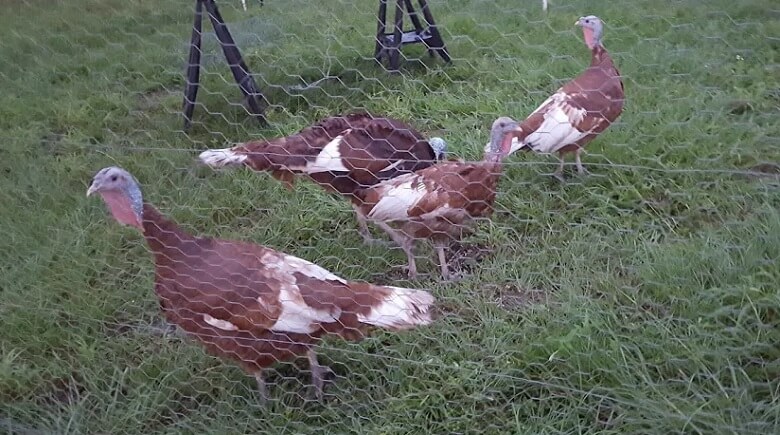 Instead of using synthetic fertilizers and pesticides, the farm uses compost as a fertilizer as well as soil amendment.
Weisgarber finds what he does very rewarding.
"I have always loved the outdoors and wanted a rewarding job that allowed me to be creative and work with nature," Weisgarber said. "Being able to work outdoors, solve problems creatively, and working with animals are all huge pluses."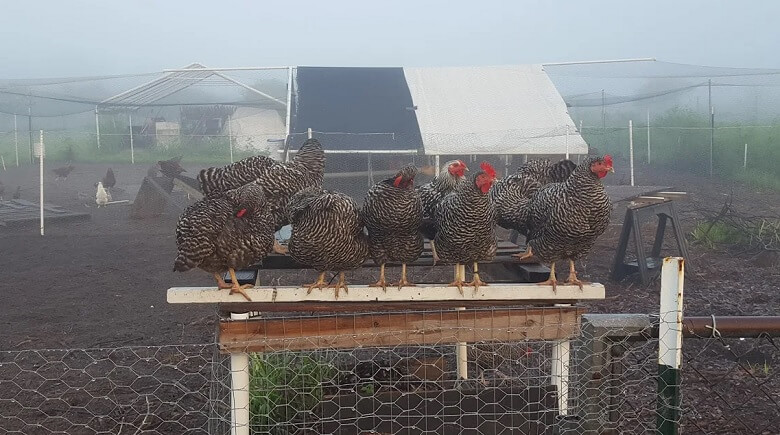 It's an added bonus that he is able to eat what he refers to as the "freshest, healthiest food available."
Also, who doesn't love animals?
Radiant Farms offers organic pet treats called Wally's Chicken Chews. These are dehydrated chicken feet and chicken necks.
"The chicken pieces come from chickens that we have processed on our farm," Weisgarber said. "The birds were raised here, on pasture so they are high quality."
These treats are so popular with the community that they struggle to keep them in stock.
"They are sold at our booth at the Farmers Market as well as at The Groom Room Of Dundee," Weisgarber said. "We are hoping in the future to add other natural pet treats to our selection."
Since opening, the farm has grown tremendously.
"We are constantly working on new projects and trying new items and methods to see what works the best for us," Weisgarber said. "We originally started with about 2,500 square feet of planting space our first year, and have more than tripled that by this time. We have also added chickens, heritage breed turkeys and a few pigs."
Weisgarber continues to work hard and also come up with new ideas to improve his farm. Hopes for the future include adding a hydroponic garden and aquaponics system.
"I feel that our strong commitment to quality, and our principals will help us to be successful in the future," he said.
Show your support of the local community by visiting the farm at 8934 Rhoden Loop Road S in Fort Meade or stopping by the Lake Wales Downtown Farmers Market. This market takes place the second and fourth Saturday of every month.
To contact Radiant Farms:
Weisgarber is very open about the practices his farm uses to grow.
"I believe that folks should have a connection to the food that they eat, or at least the ability to actually see where and how it is produced," he said. "We have an open door policy here and do not charge for tours. If you would like to come see the farm please do! Just contact us to arrange a time and we will be more than happy to show you around and answer any questions that you may have."