2nd Annual Beer With Pioneers Hosted At Lake Wales Pioneer Days
by James Coulter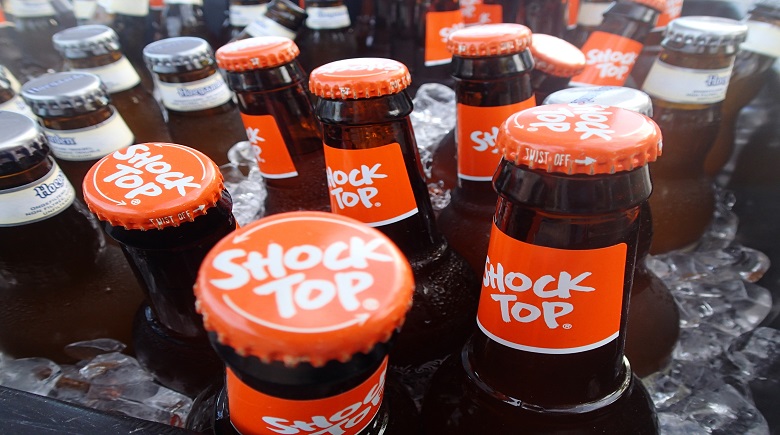 The early settlers of Polk County probably didn't brew craft beer, but if they did, they would have most certainly cracked open a cold one during the 2nd Annual Beer With Pioneers in Lake Wales on Saturday evening.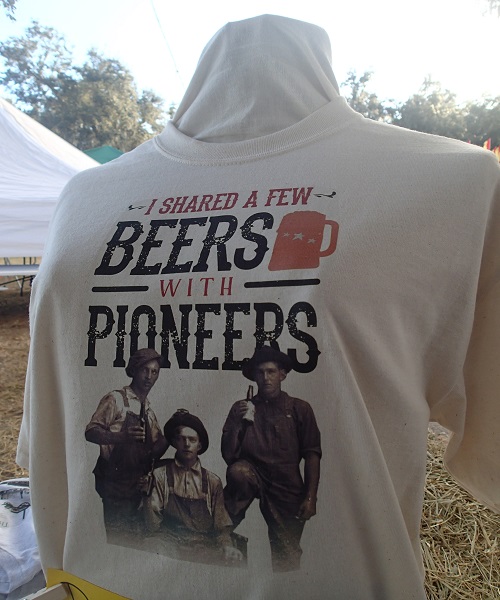 For its second year, this annual fundraiser for the Lake Wales Museum allowed attendees to sample nearly a dozen craft beers and enjoy live music while taking in the scenic view of Lake Wailes.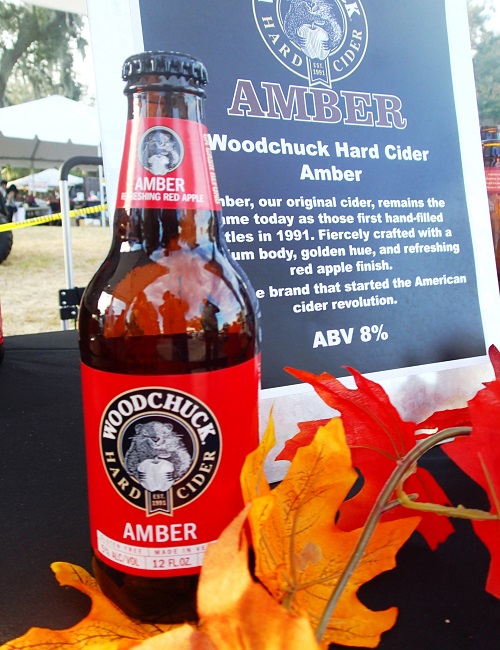 The inaugural event was hosted last year at the Lake Wales Depot Museum and Cultural Center. This year's event was moved directly to Lake Wailes Park to coincide with the annual Lake Wales Pioneer Days over the weekend.
More than a dozen craft beers were available to be sampled with the purchase of admission, which included a wristband and sample glass. Most of these beers were from breweries outside of the county, as most of the local breweries were preoccupied with Octoberfest, one volunteer claimed.
While sampling these beers, attendees could take up a chair, relax and chat with other attendees and friends, and enjoy some live music as performed by the local band, Mountain Brew.
Enhancing the overall atmosphere of the event was the surrounding lake and park, as the event helped accentuate the corresponding Pioneers Day festival.
"It is great having it here at the Pioneer Days festival grounds and having all of the food trucks available," said Robert Connors, Chairman of the Lake Wales Museum Association.
"I think that has been a plus, that people can hang around, enjoy the cool evening, and enjoy the great food and all the great flavors and all the great music," he said.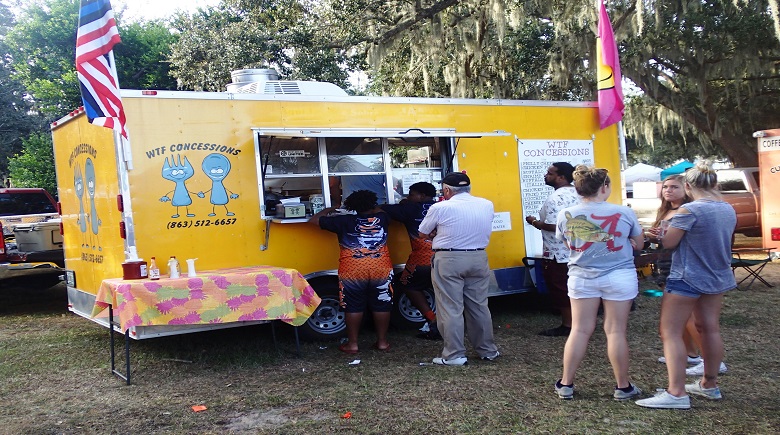 The annual event is one of many fundraisers for the local museum, which had recently undergone several renovations over the past few years while under new management.
The Lake Wales Museum Association was incorporated by the city four years ago to help assist with these refurbishments. Since then, the museum has undergone leaps and bounds in overall improvements, especially now that it is receiving major funding from the city, Connors said.
"We do our fundraising event to provide enhancements and make the museum a better place," he said. "It [the museum] has made phenomenal strides in the last few years, and we are very proud of our projects and of our museum director."
Jennifer D'Hollander, Lake Wales Museum Director, felt that this year's event has exceeded expectations with the overall turnout and experience, especially since it has moved to its new location at the park alongside Pioneer Days.
"The beautiful thing about being down here is that you are with the whole festival with all the activities and food and everything," she said. "We have a big crowd and we are just having a wonderful time. it is a very laid back and relaxing Saturday night."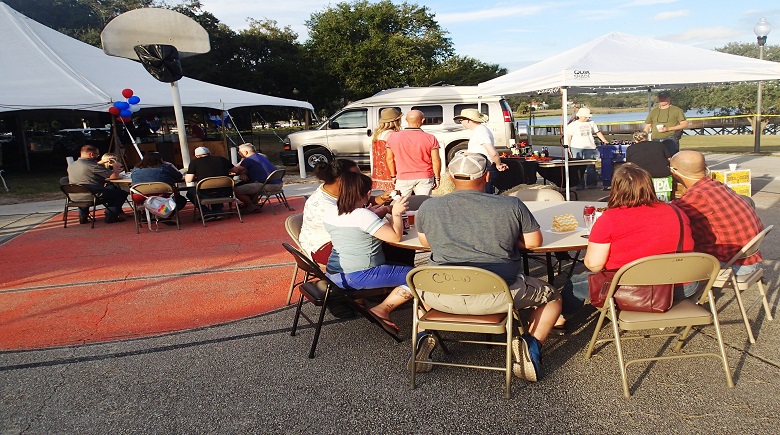 Lake Wales Pioneer Days is an annual two-day event hosted every year at the park that celebrates the local history and heritage of the Lake Wales area.
Most prominent within the event is the signature pioneer village, where guests can witness historical demonstrations of arts and crafts such as blacksmithing.
Aside from learning about local history, guests can also enjoy food from local vendors, as well as purchase merchandise and learn about services as provided by local businesses and organizations.
Preforming at this year's event, specifically for Beer With Pioneers, is Mountain Brew, a local band from Orlando that plays old-timey music, as well as a few classic rock and roll and pop songs.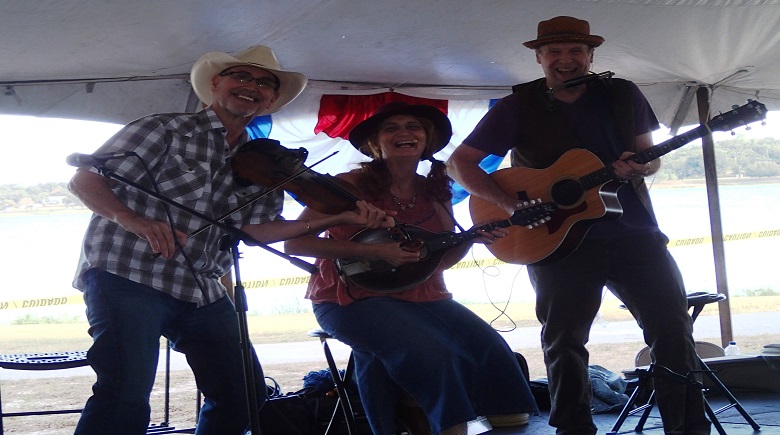 Andy Burr—guitarist, vocalist, and harmonica player—initially attended Pioneer Days with his music partner, Sarah, as a musical duo ten years ago.
He loves the local flavor of the annual event, and he appreciated being able to perform with his bandmates during the second annual Beer with Pioneers.
"It is one of the best events around," he said. "Perfect place to meet your neighbors, have some fun, and support the museum."