Auburndale Community Church Hosted Fourth Annual Trunk Or Treat
by James Coulter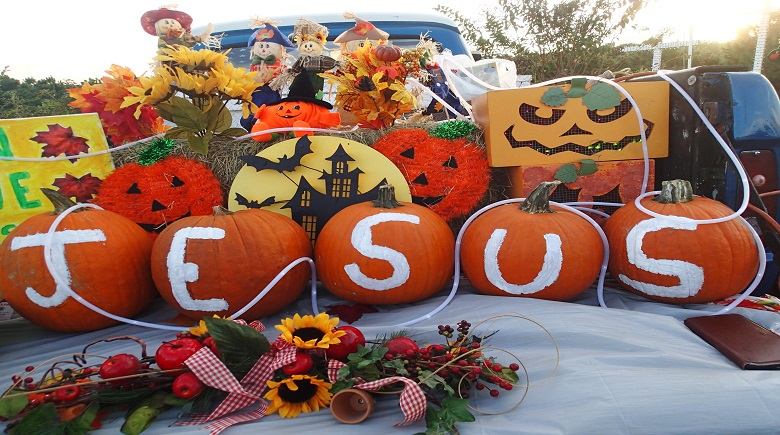 Most people have a hard time deciding what they want to dress up as for Halloween every year. Kathy Hoover from Winter Haven always knows what her costume is going to be, because it's always the same each and every year.
For the past four years, she has been dressing up as Noah's wife and decorating the back of her car to look like Noah's ark for the annual trunk or treat event at Auburndale Community Church (ACC).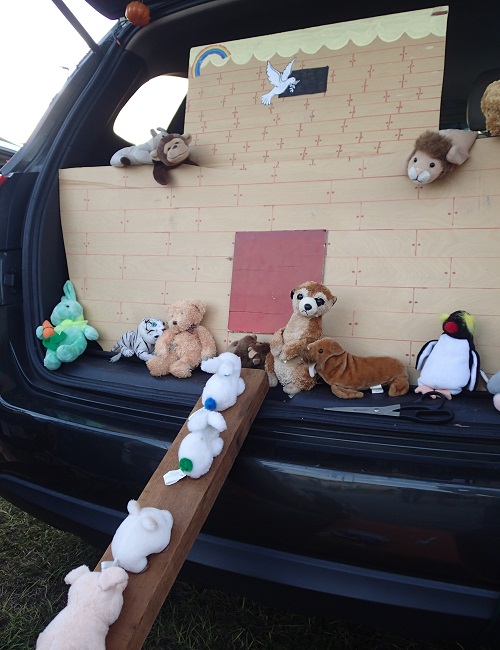 Every year, she places a cardboard cutout of the ark in the trunk of her van and sets up a plank along which marches two of every stuffed animal.
As a member of the church for the past 10 years, she has been attending its trunk or treat event every year that it has been hosting the event.
"The kids keep us coming back time and again," she said. "[I] tell them about Noah's Ark and give them candy and see all these cute kids in costume."
For the past four years since she started attending the event, she has seen it grow each and every year, and she expects it to continue doing so for as long as she plans to continue attending.
"It will only get bigger, because people talk about it and how much fun it is," she said.
This year's ACC Trunk or Treat was hosted on Wednesday. Hundreds of children and their parents dressed in their Halloween costumes lined up around the church for a chance get candy, and enjoy other activities.
More than a dozen cars lined up alongside the church, with the owners decorating the back of their cars and sitting behind them to pass out candy to the children.
Bob Caszatt, an Auburndale resident, learned about the event through his friends who attend the church. He currently attends another church in town.
For his first year at the event, he decided to decorate the back of his car like an old time matinee with skeletons and other spooks set up next to a film projector and a "zombie buffet."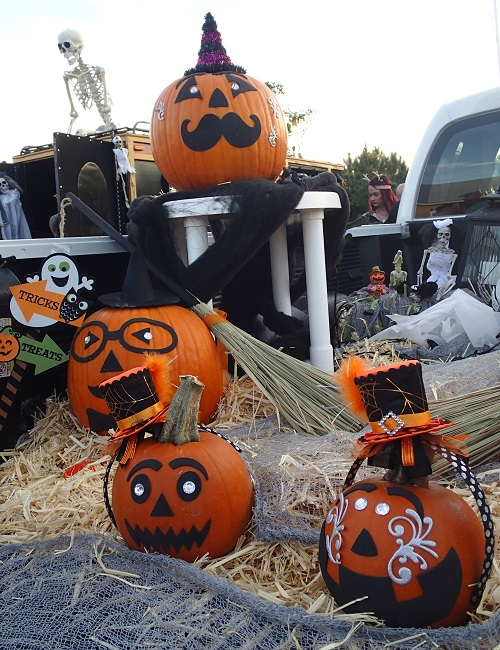 "[My car] is almost like a monster mobile, so I do it all up with skulls and stuff," he said.
With the a ticket, participants were also able to obtain a free hot dog, soft drink, and popcorn.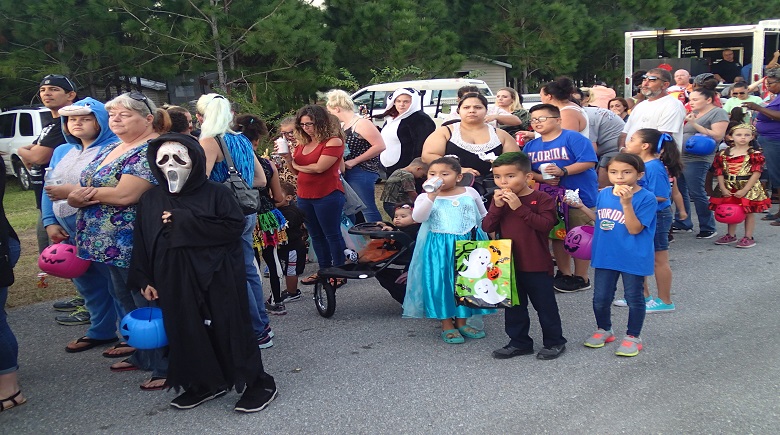 Other activities that evening included a bounce house, several carnival games, and arts and craft opportunities including Halloween mask-making.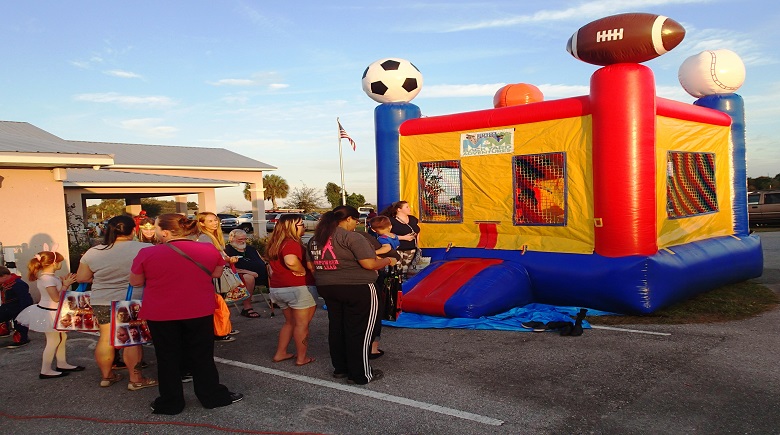 The annual Halloween event has been hosted at the church's new location for the past four years, and each and every year has seen it grow bigger and better, explained Pastor Brad Bennett.
"We had some folks in the church that thought it was a good idea," he said. "The way that we do things here, if somebody has an idea, that is what we do. It is an opportunity to outreach."
Most of the turnout each and every year is due to their promotion on social media. Their Facebook event received more than 1.5 thousand responses saying people would be interested in attending, with more than 300 reporting that they attended.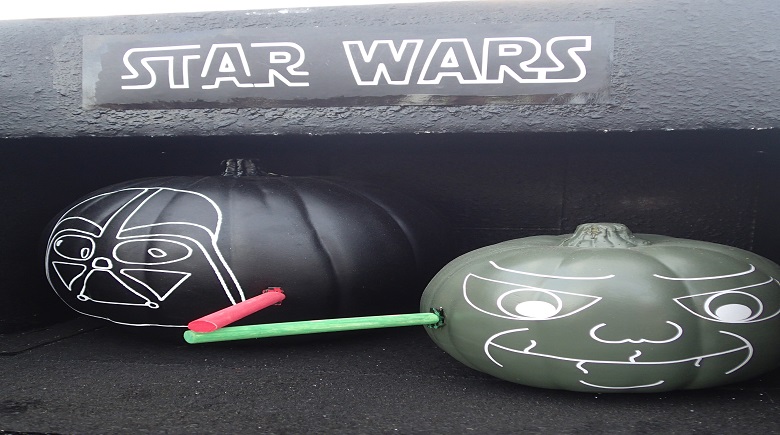 Pastor Bennett expects the event to continue going and growing in coming years. As the turnout continues to grow, hopefully so too will the event, he said.
"I just enjoy being around the people and ministering in any way that we can," he said. "That has put a smile on our faces and being able to do something with kids in a positive way…We have plenty of property, so as it grows, we will grow with it."