16-Year-Old Forcefully Removed from Restaurant At Universal Studios While Celebrating His Birthday
by James Coulter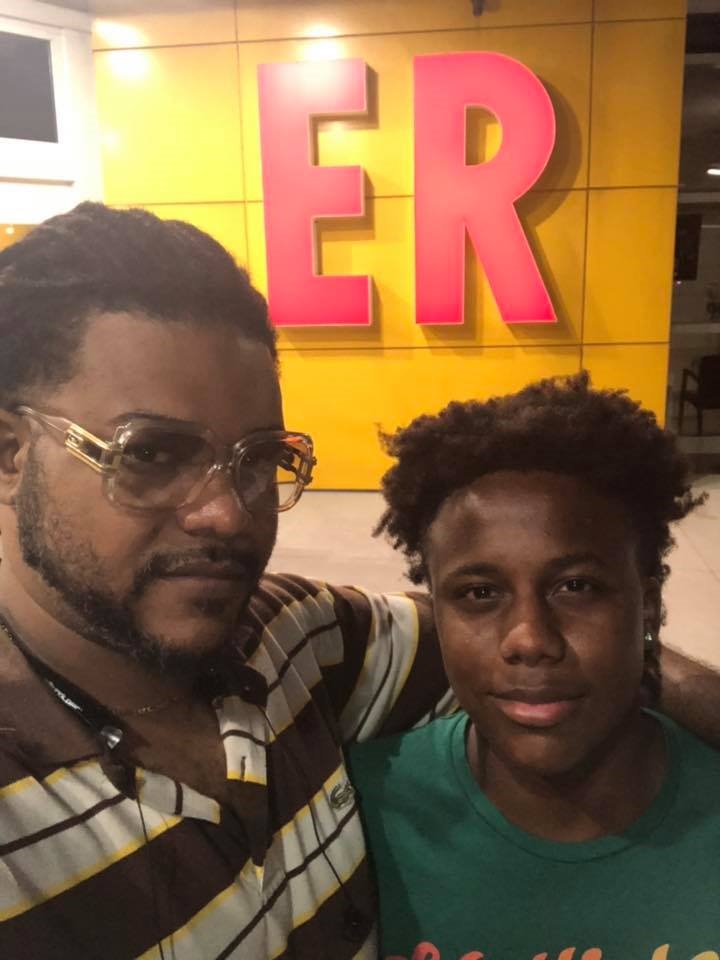 The son of a local pastor wanted to celebrate his 16th birthday by spending it at Universal Studios Florida, but ended up spending it at the emergency room instead following an altercation at one of the park's restaurants.
A short Facebook video of the altercation shows the young man, Jermaine Shepherd, Jr., being forcibly dragged and shoved out of Mel's Drive-In allegedly by the restaurant's manager.
The video, posted on Saturday by his father, Jermaine Shepherd, Sr., pastor of City of Grace in Orlando and Lake Wales, has since gone viral, receiving more than eleven thousand views, 200 shares, and nearly 100 comments since being posted early Saturday morning.
https://www.facebook.com/prophetjdshepard/videos/10216345381014447/
"People wonder why our young black men are angry," one comment read. "They are the most disrespected people on the planet. This makes me so angry I will never go there ever."
The evening of the incident started innocently enough, as Shepherd Jr. decided to spend his 16th birthday on Friday with at least five of his friends at Universal Studios Florida in Orlando.
He met his friends at Mel's Drive-In around midnight. Upon entering the restaurant, he was greeted with them singing "Happy Birthday", he said.
Their small celebration caught the attention of the restaurant's manager, who allegedly approached them, yelled at them to keep quiet, and even ordered one of the young men to leave the facility, Shepherd, Jr., said.
"He tried to kick someone else out of the store because he was singing happy birthday to me," Shepherd, Jr. said. "So I stood up and asked him why he was kicking him out if he was only singing happy birthday to me. And he said because he can."
The manager then ordered Shepherd, Jr. to leave. Shepherd, Jr. refused, insisting that he did nothing wrong, and sat down anyway, he said.
"At that moment, he grabbed my son's shirt by the arm and physically began to push and sling him around to get him out of the restaurant," Shepherd, Sr. said. "In the process of getting them from the table to the door, my son was hit against chairs and tables…as this man was physically throwing him out of the cafe."
Shepherd, Jr. mentioned how he was pushed out of the restaurant and pushed several hundred feet further across the street and against a rail or fence.
Despite his pleas, the manager kept pushing him until several park security officers approached and yelled at him multiple times to let him go, Shepherd, Jr. said.
Shepherd, Jr. was escorted away by the security officers to their office, where he filled out a police report and waited for his father to arrive.
His father later transported him to the hospital, as he had complained about pain in his back, neck, shoulder, and ankle, which he had allegedly twisted during the altercation, he said.
After an examination and x-ray, Shepherd Jr. was prescribed painkiller medication to help alleviate his pain, Shepherd, Sr. said.
Several hours after posting the video of the altercation to Facebook, his father posted a photo of him within the emergency room.
"What a way to spend his 16th Birthday," Shepherd, Sr. wrote. "I'm so sorry I wasn't there to protect my son but I'm not gonna [sic] let this slide!"
When Shepherd, Sr. met his son at the park to pick him up, he told the park's investigator that he did not appreciate the way his son was treated by the restaurant's manager.
"I told him that it would not fly well with me, and he said it does not fly well with them either because they don't condone touching," Shepherd, Sr. said.
His father attests to his son's overall good character. He claims his son is a devout Christian, a good student, and a junior deacon within their church. As such, he is not someone who would otherwise be involved in a violent incident such as this, he said.
Shepherd, Sr. is currently pursuing to press charges and is set to meet with a lawyer for legal consultation on Thursday.
"The police confirmed that it was a crime for this man to physically assault my son who is 16-years-old without bothering everybody, just trying to have fun with his friends for his birthday," he said.
As for Shepherd, Jr., while he loves visiting Universal Studios and will continue to visit the theme park in the near future, he has no plans to return to the restaurant as long as the manager who allegedly assaulted him continues to work there.
"I would say discrimination needs to stop," he said. "I always hear about this, and the fact that it happened to me, it was huge. It is crazy."
The Daily Ridge attempted to contact Mel's Drive-In directly, but were directed to Universal Studios Florida. The Orlando Police Department and Universal Studios Florida have been contacted for comment. Neither have yet responded to our requests.