Fall Craft & Vendor Fair Showcased Homemade Halloween Buckets & Wreaths
by James Coulter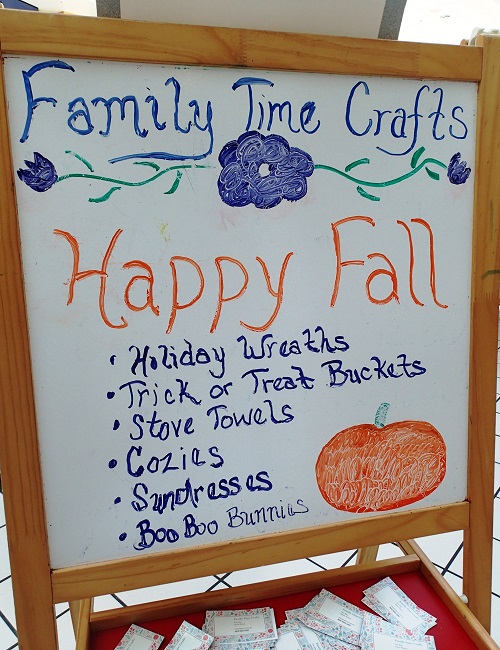 Normally, when a person spills a tea cup, tea spills out from it. But when Kathleen Dolby spills a cup, you never know what will spill out.
Butterflies. Flowers. Jewelry. Watches. Whatever her own creativity imagines comes spilling out of her mind and into the tea cup that she creates.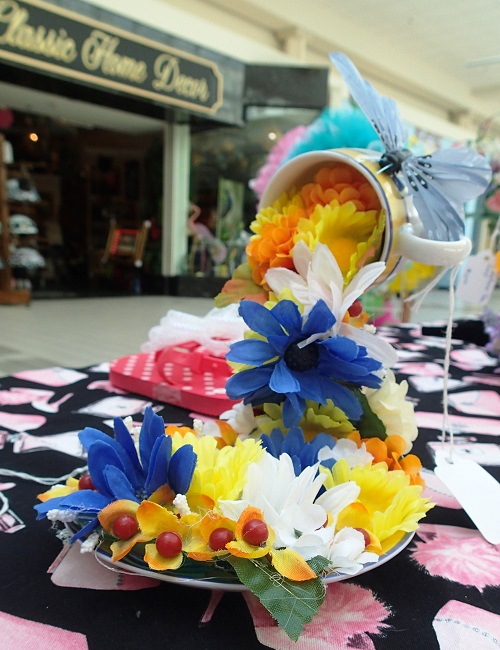 For the past year, she has been creating floating tea cups as well as other crafts including homemade flip-flops, tutus, and wreaths.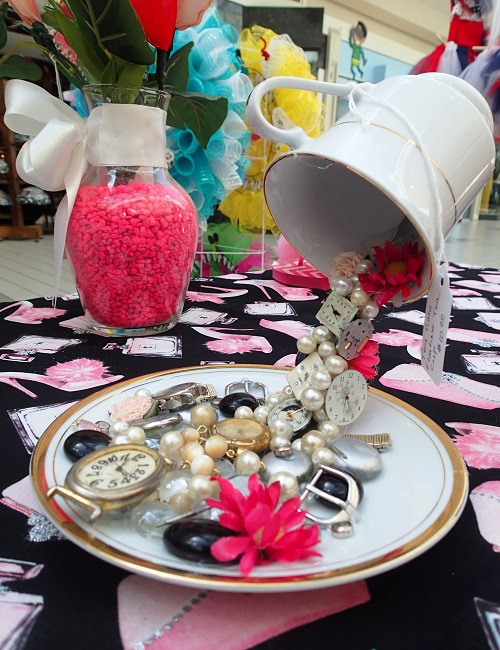 She started creating these crafts one year ago to find something to occupy with her free time after retiring from the insurance industry.
After seeing several examples of floating tea cups on-line, she decided to try her owns hand at creating them herself.
"I needed something to do," she said. "I saw this on the internet, and thought I could do that myself."
Since then, she has been selling her wares at several local events, including the Fall Craft & Vendor Fair at Eagle Ridge Mall on Saturday.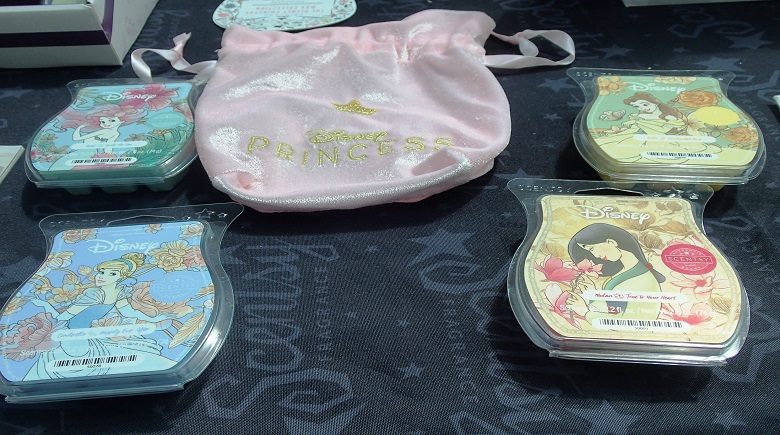 She was one of nearly a dozen vendors that set up their own tables within the mall to sell that morning and afternoon.
"It is a nice thing they are doing having us get our products out there," she said. "I love making people happy. I will continue doing what I am doing and enjoying it. It is something to keep my time busy."
More than a dozen other local vendors showcased their crafts. Some were homemade wreaths and Christmas ornaments to help shoppers prepare for the upcoming holiday season.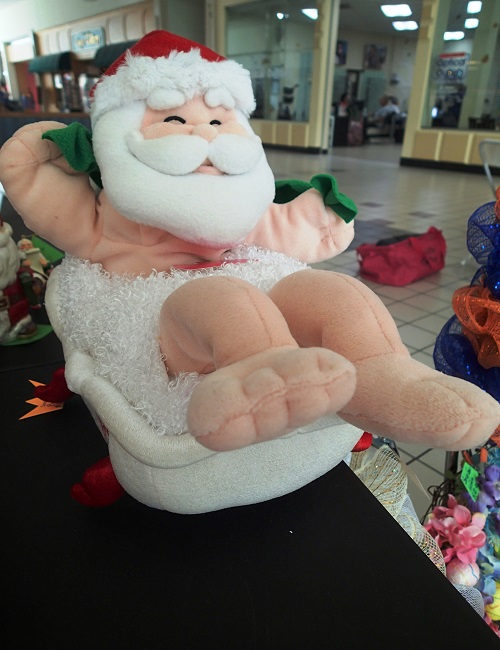 Others were autumn-themed items to help them get in spirit for the start of fall and upcoming holidays such as Halloween.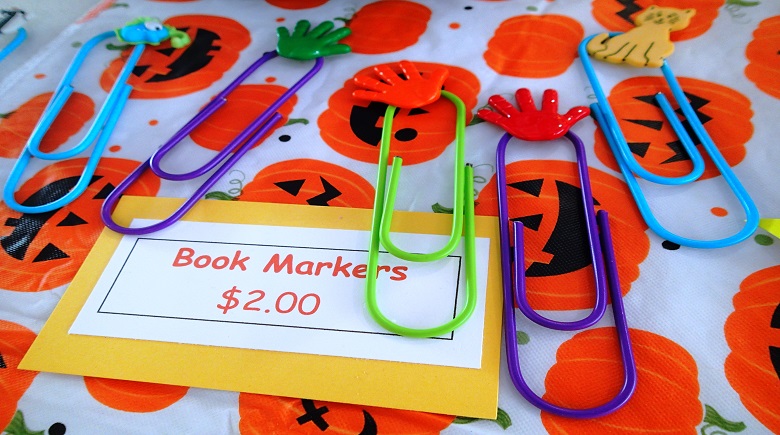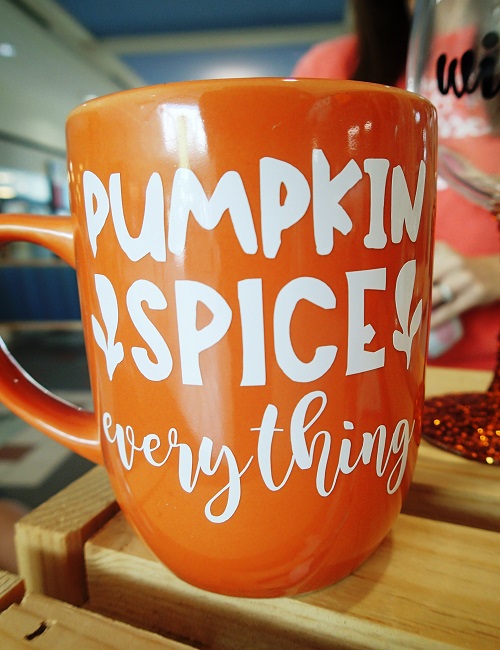 Tina Rafa offered just that with her customized Halloween buckets, which were specially crafted to include electric lights to help parents find their children at night.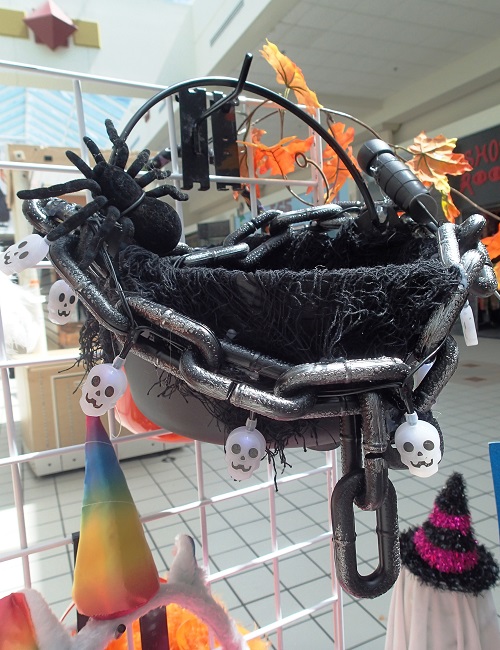 She and her mother have been creating such crafts as a mother-daughter team as to give them something to do together as a family.
"We wanted to spend some time together and get a hobby started," she said. "She likes to sew. I like to do holiday stuff. So we just came up with something we like to do."
Both of them have been selling their wares at local event such as this, as well as the Lake Wales Downtown Monthly Market.
She especially loved this particular event, if for no other reason than it was indoors with air-conditioning.
"I like the compliments from people when they see something they want to buy," she said. "This event here is okay. If it was busier, it would be better."
While such artisans have been practicing their crafts for only a year, others bring with them years of experience under their belts.
For the past six years, Debbie Morgan has been creating fused-glass jewelry including necklaces.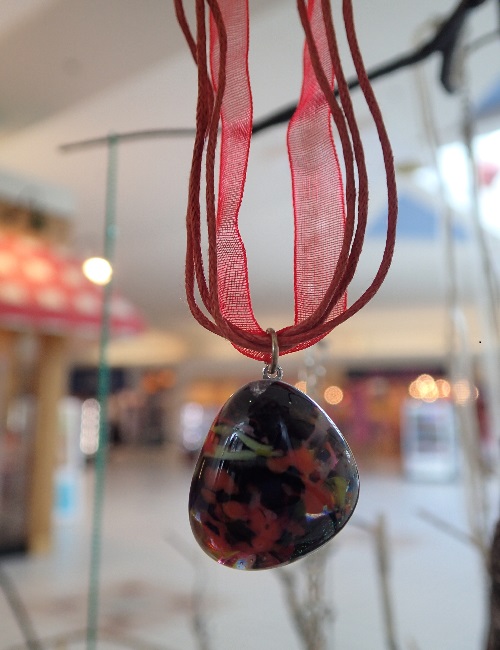 As the process creating these items are "hit or miss", she never quite knows what she will get from it, but she knows it will be something that she and only she can create.
"No two are alike," she said. "I do not see many people doing the same work that I do, so my pieces are unique and I keep them affordable."
Though she has attended many events such as this before, this event for her was not only more comfortable, as it was indoors, but also provided more potential customers from mallgoers.
"It is comfortable than outdoor events, and there is regular traffic, a nice flow of traffic," she said.