HOWELL NAMED EMPLOYEE OF MONTH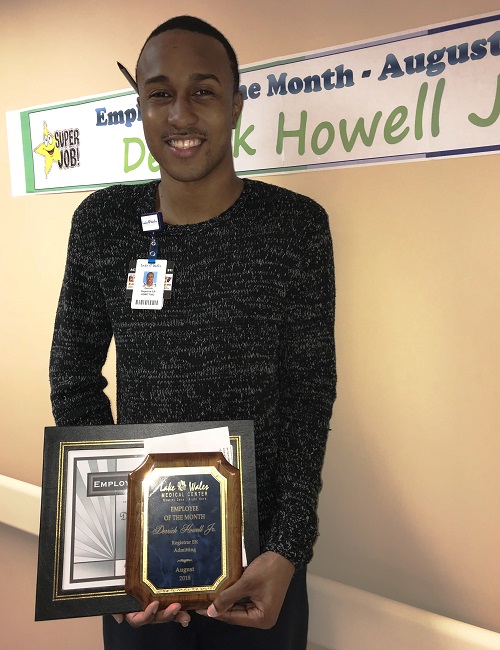 Lake Wales, FL – Derrick Howell, Jr., an ER Registrar at Lake Wales Medical Center, was named employee of the month for August.
"Derrick always puts the patients and their needs first," a coworker wrote in nominating him. "He is great about defusing issues, and handles difficult situations with tact and grace. He's always willing to work extra shifts and fill in where he's needed. He's a happy person who brings a great deal of warmth and enthusiasm to the department."
Derrick joined the LWMC team is February.