Legendary Moonshiner Tim Smith Visits Harry's Old Place
By Allison Williams
Tim Smith is the star of Discovery Channel's TV show, Moonshiners. He is a third generation moonshiner.
On Sunday, Smith made an appearance at local seafood restaurant, Harry's Old Place in Winter Haven. Dwayne Mcquillen, owner of the restaurant since July of last year had the pleasure of meeting Smith last year.
"I met him at a liquor convention last year in Orlando and stayed in touch with him," Mcquillen said.
Since attending last year's convention, Harry's Old Place recently received its liquor license.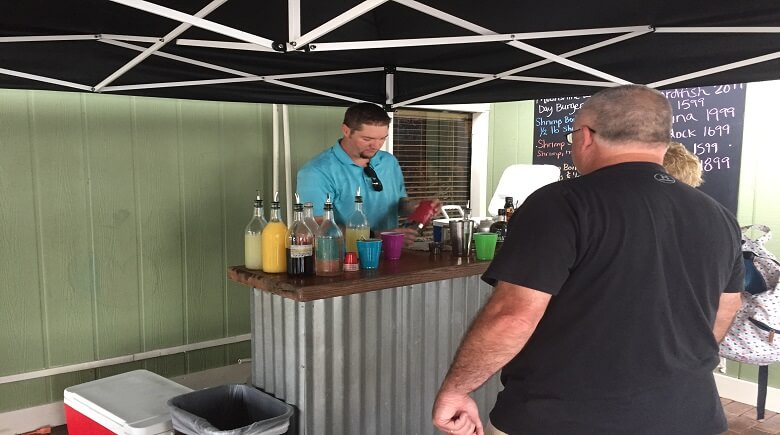 "I told him I was opening my own place and when we got the liquor license, I emailed him. I asked for him to come by next time he was in town."
The same liquor convention they met at last year just took place again this past weekend in Orlando, so Mcquillen thought this would be the perfect opportunity to invite him to his restaurant.
Word spread quickly that the legendary moonshiner was coming to town. Cars starting filling the Harry's Old Place parking lot Sunday evening. People anxiously waited both outside and inside at dining tables for Smith to make his appearance.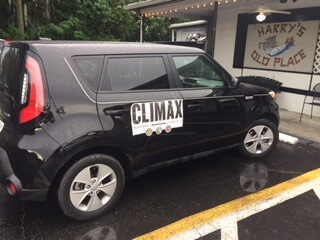 When Smith arrived, excited fans approached him immediately. Some were excited and showed their support by shaking his hand and posing for a photo, while others brought personal items for him to sign, raving about how much they liked the show.
One couple even brought money for Smith to put his autograph on. Others brought Climax bottles, journals and brochures for Smith to sign.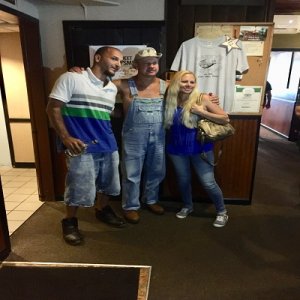 Climax Moonshine is one of Smith's products available for purchase. People showed their support by bringing bottles, both empty and full to show Smith.
Having Smith at Harry's Old Place brought in a lot of business for the local seafood restaurant.
"It was great," Mcquillen said. "We had a bunch of people show up. Everyone liked the cocktails. He was a great host."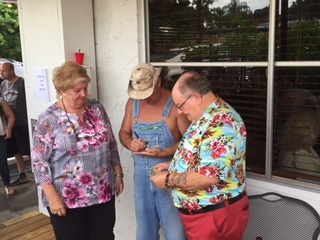 There was a bar set up outside on the patio, where guests could try some of his moonshine and signature cocktails. Smith sat out back and mingled with guests while exchanging stories.
"It was just a really good event," Mcquillen said. "We were jamming all night long so it was great. It was a kickoff for us to have our liquor license, so for him to come down and help us launch having a liquor license here has been great timing."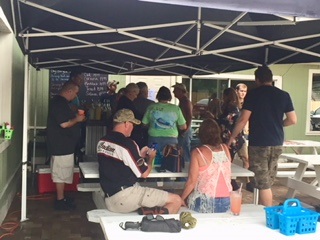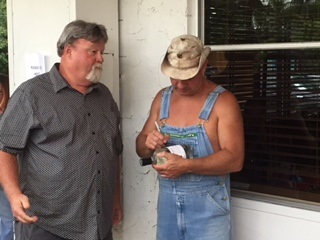 Mcquillen invites the community to come on down to Harry's Old Place to check out the full bar, now serving cocktails and of course featuring Smith's famous moonshine.
Harry's Old Place is located at 3751 Cypress Gardens Rd, Winter Haven, FL 33884, right on Lake Ned.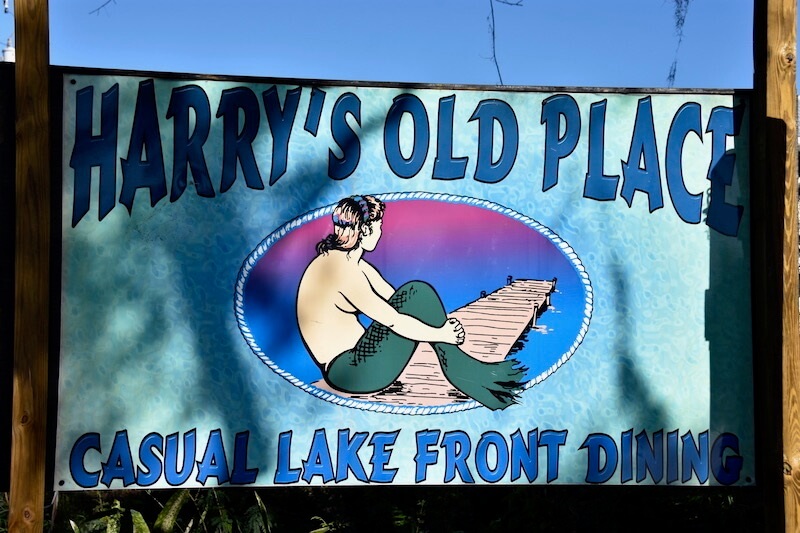 Hours of operation:
Sunday 12-8
Monday CLOSED
Tuesday – Thursday 11:30-1:30 & 5-9
Friday 11:30-1:30 & 5-10
Saturday 4-10
For more information on Tim Smith visit:
Discovery Channel's Moonshiners:
https://www.discovery.com/tv-shows/moonshiners/