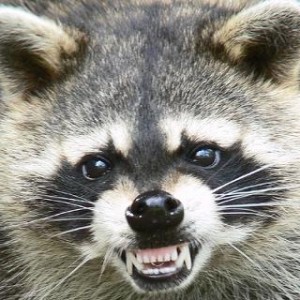 The Polk County Sheriff's Office Animal Control Section received confirmation on Wednesday, August 22, 2018, that a raccoon has tested positive for rabies. This is the third positive rabies case in Polk County for 2018.
On Monday, August 20, 2018, a couple from Flanders Station Drive in Polk City contacted Animal Control after their dog got into a fight with the raccoon. The owner of the dog shot and killed the raccoon.
The dog, which suffered cuts from the attack, had a current rabies vaccination and was placed into a 45-day quarantine at its home.
The raccoon was sent to be tested, and Animal Control received confirmation Wednesday that it was positive for rabies.
A bat in Lakeland and a bat in Winter Haven were found to have rabies earlier this year.
Residents are reminded that bats and raccoons are among the mammals considered to be high risk species or "rabies vector species" (RVS).Please do not approach any animal which is acting in an unusual or suspicious manner. If you think you or your pet has had an "exposure," or if you suspect an animal of having rabies, please contact the PCSO Animal Control Section at 863-577-1762.
In the State of Florida, all dogs, cats, and ferrets 4 months of age or older must be vaccinated by a licensed veterinarian against rabies with a vaccine that is licensed by the United States Department of Agriculture.