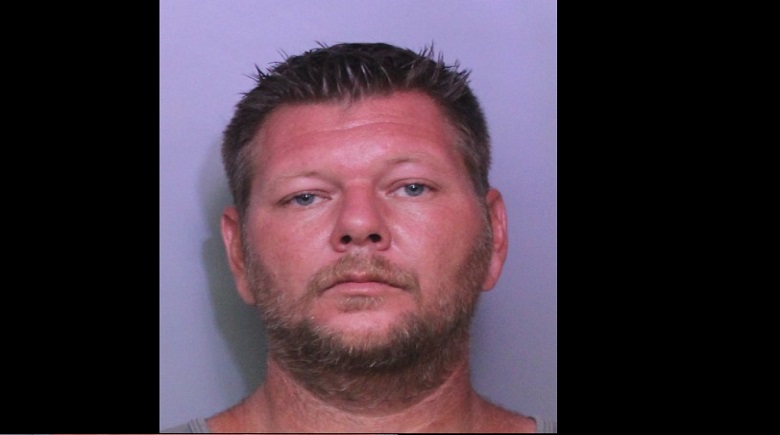 On Friday, August 10, 2018, a Polk County arrest warrant was served on 38-year-old Michael Lee Caraway of 8504 Hunting Saddle Drive in Hudson (which is in Pasco County) charging him with:
Directing sexual performance of a child (F-2)
Transmission of material harmful to a minor (F-3)
Use of two-way communication device to commit felony (F-3)
Caraway was taken into custody by the Florida Department of Law Enforcement (FDLE) and booked into the Polk County Jail.
According to his affidavit, PCSO computer crimes deputies responded to the 11-year-old victim's home, which is in unincorporated Polk County, due to suspicions her guardians had that she was being solicited online by a man she met when he was doing construction work at the house. Detectives located over 450 pornographic images on the victim's phone of herself that she sent to the suspect at his direction, and over 50 images of the suspect's genitalia that he had sent to the victim. During the investigation, PCSO detectives consulted with FDLE and the statewide prosecutor's office, due to the fact that the suspect lives in Pasco County and frequents Polk and Hillsborough during the work week.
Once Caraway was taken into custody, he was interviewed by detectives, during which he admitted to having explicit sexual conversations with the victim via text messages, including sending and receiving pornographic images. He also sent her adult pornography from various websites. He further admitted to "making out" with the same victim in another county (not Polk or Pasco) and that investigation is ongoing by another agency.
The suspect's electronic devices were seized, and more charges are pending a forensic analysis of the devices. He's being held in the Polk County Jail on $20,000 bond ($5,000 per the two F-3 charges, and $10,000 per the F-2 charge).
"Here's another disgusting suspect who preyed on a Polk County child online. We say it over and over again – we don't care where you live, if you victimize a child in our county, we will come after you and put you in jail. We can only hope this suspect hasn't victimized any other children he met during the course of his occupation or in his personal life. If you suspect he has, please call law enforcement immediately." –Grady Judd, Sheriff