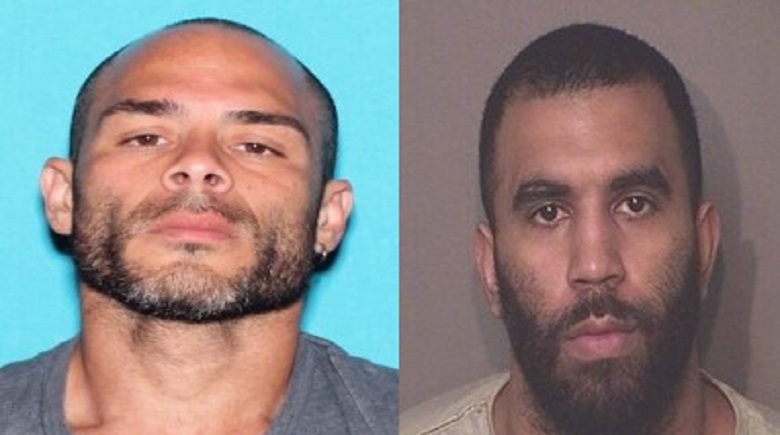 The PCSO Organized Retail Crime Unit has issued warrants for the arrests of two suspects wanted in fraudulent returns at Target stores located in Orange, Osceola, Polk, Seminole, and Volusia Counties.
According to the warrants, between January 16-18, 2018, Jose Rivera, Jr. (DOB 08/19/1981) of Goldenrod Road in Winter Park, purchased 69 Seagate brand external hard drives from 16 different Target stores in the aforementioned counties, and Rainer Bentulan (DOB 11/15/1985) of Long Road in Orlando, returned 69 Seagate brand external hard drives using the receipts. Once the boxes were opened, however, Target personnel discovered the insides/pieces parts/hardware were replaced with Play-Doh.  The total value of the theft is $6,159. The weight of the boxes was similar to the weight they would be had they contained the actual hard drives.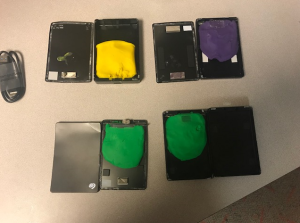 PCSO detectives met with the Florida Attorney General's Office, and authored arrest warrants for both suspects. They are being charged with organized scheme to defraud and conspiracy to commit organized scheme to defraud. Both suspects are believed to be in Orange County, and PCSO detectives are working with the Orange County Sheriff's Office and Orlando P.D. to locate and apprehend the suspects.
"This is certainly a creative twist on a fraudulent return, but you can be sure that when we arrest these suspects, the handcuffs we use won't be made out of Play-Doh. They'll be metal, and they'll both be taking a ride to jail." – Grady Judd, Sheriff
Rivera's criminal history includes arrests for dealing in stolen property, petit theft, grand theft, burglary, possession of marijuana, and DWLSR. He's 5'9″ tall, 190 lbs, with a tattoo that says "Jesus" on his right arm. He spent 4 years in state prison, from 2002-2006.
Bentulan's criminal history includes arrests for possession of a firearm by a convicted felon, destruction of evidence, trafficking in cocaine, resisting arrest, grand theft of motor vehicle, petit theft, and burglary. He's 5'11" tall, 190 lbs, with the following tattoos: a lion, "Diane n Nyla" on his left arm; "thro lifestyle" on his chest, a 5 point star, "son," "LK5," money bags, and "give me the loot" on his left hand; a 12 and "Carmen" on his left leg, "Michele" on the back of his neck, a gun and "NYC" on his right arm; and "true" on his stomach. He was in state prison from 2007-2008.
If you have information on the whereabouts of Rivera or Bentulan, please contact PCSO at 863-298-6200.
Or you can remain anonymous by calling Heartland Crime Stoppers at 1-800-226 TIPS (8477), via the website www.heartlandcrimestoppers.com by clicking on "Submit A Tip" tab, or with your smart device by downloading the free "P3tips" app on your smartphone or tablet.