Viral Music Video "Awakens" People To Take Solidarity In Empathy
by James Coulter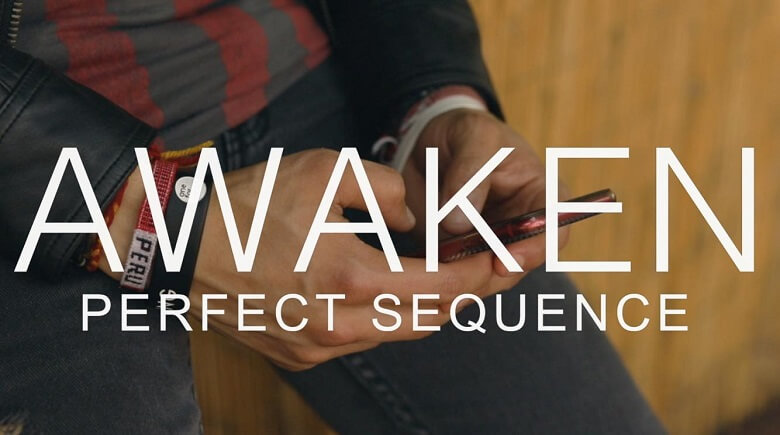 "My mother always told me where there's a will, there's a way. So what if we all had the will to help one another one a daily basis? I'm not just talking about those who are closest to us, and those we love the most, but a simple stranger. After all, it could be me, it could be you, on a different day. That's all we need to do to make the world a better place."
Caleb Vilca, lead singer of Perfect Sequence, opens his band's newest music video, Awaken, with these words, encouraging his watchers to take the song's message to heart.
As the band plays their song, the video cuts to various scenes of lone men in white masks. One sits outside a building holding a sign. The other struggles to get their dropped keys while walking in braces. Another leaves behind a pair of hair clippers.
Each of these masked individuals represent everyday people who go unnoticed by the public while struggling with some affliction, be it homelessness, disability, or illness.
Both the song and the video serve as a call to action to "awaken" and take notice of those around us and to help those who need help the most, especially when their plights go largely ignored.
"We cannot deny that we could be them on a different day and be in their situation," Vilca said. "So the thought of [the video] would be that it would be nice of that to get some help and empathy from others."
His video, through its song and visuals, touch upon different social issues such as disability, sickness, and homelessness. By bringing these subjects to light, its message inspires people to "awaken" to these issues and how people all around us struggle with them.
Vilca knows about these issues all too well. Growing up, he had several family members diagnosed with cancer. Some were able to overcome it. Others were not.
As a teenager, he and his family were homeless for a few days. They inevitably found a home, but the overall experience was one that no one should need to go through.
"The reality is that no one should have to feel like they don't have a home, that they don't have a place to call home," he said.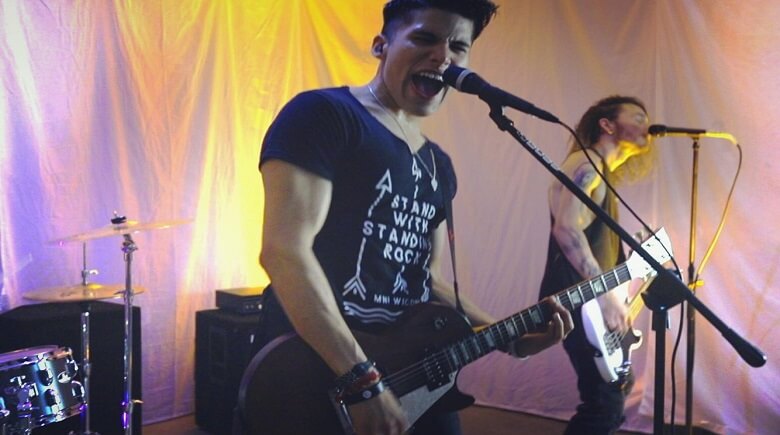 Growing up with asthma, he was often bullied by other children for not being able to be as athletic as others, because he often would have to catch his own breath.
Many of his friends struggled with mental illness, especially anxiety and depression. Growing up with such experiences allowed him to better empathize with others going through similar struggles.
"Knowing that you have something that you don't have control over, or that you struggle with, can make a difference in your character and how you can appreciate what the things you can actually do," he said.
As someone who has personally dealt with sickness, homelessness, disability, and mental illness within his own life, he knows that there are many other people out there who have not and who may not be able to empathize with such issues.
"I thought that one way of speaking of these subjects is to honor them by mentioning them and making sure people know that [we] believe strongly that these people are worthy of empathy and acts of kindness for them, regardless of how small they may be," he said.
The music video itself was made with little to no budget, using only the recording equipment that Vilca and his band members already had.
Since being uploaded on July 22, the video has gone viral, having since surpassed four thousand views and receiving notice of many new outlets such as Univision and Naples Daily News.
"It was something we are very grateful because it gives us the ability to share that message and reach it farther than we could have expected," he said.
Vilca immigrated to Florida from Lima, Peru at the young age of 11. His family was invested in the visual arts, yet he desired to enter the musical arts as a musician and songwriter.
In high school, he learned to play guitar, and even put together his own band which played together for one year before disbanding after graduation.
By 2010, he decided to follow his dream by pursing his music degree and playing open mic night within various places in his college town in Naples.
He moved to New York City in 2012, where he went through various apprenticeships and started seeking out members for his new band. By 2014, he created Perfect Sequence and released their first song, and later the music video in 2015.
In every one of their endeavors, be it music video or live performances, Vilca desired to use his songs to spread messages out to the people.
"I always had something to say," he said. "Ever since I was little, I had things that were important to me, and I did not find that ability through visual art, which is why I was determined to make it through music."
While he and his band have been struggling financially, they still do what they can to help others even at their own expense.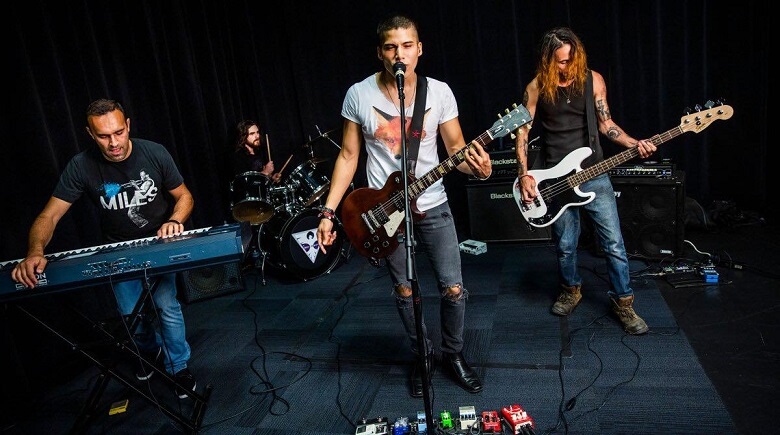 Perfect Sequence has volunteered to perform at various fundraisers. One of their more recent performances was in Cape Coral for a fundraiser for NAMI, an organization that raises awareness for anxiety and depression.
Whether through his music or through his own outreach, Vilca and his band members are always more than willing to lend a helping hand and provide an empathetic ear.
"If there is someone who wants to speak out about the subjects that we perform, we are there and we may be able to help," he said. "If everybody provided, then these people struggling through these challenges may not feel as lost."
To watch their latest music video, visit: https://www.youtube.com/watch?v=ctr8GF9YOlA
To download the song, visit their iTunes page: https://itunes.apple.com/us/artist/perfect-sequence/952594631
To learn more about the band, visit their Facebook page at: https://www.facebook.com/perfectsequence/