Lake Wales Police Need Help Identifying Fraudulent Prescription Suspect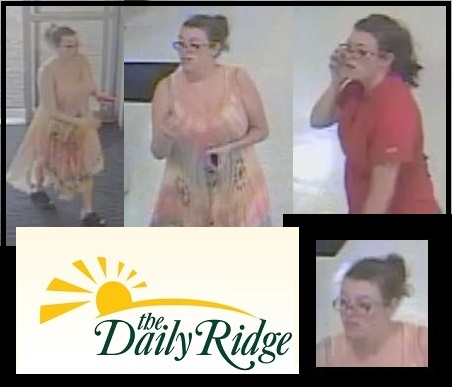 On June 28, 2018, an unidentified white female entered Publix, located at 23965 HWY 27, and dropped off a fraudulent prescription at the pharmacy. The pharmacist stated this was the third attempt by the same suspect.  The prescription came from a prescription pad which was stolen from the Florida Hospital in Lake Mary on an unknown date. The suspect, seen in these photos, attempted to fill the same prescription at another pharmacy in Winter Haven. When the female returned on June 29, 2018 the suspect became nervous, told the pharmacist she could not wait, and she left the store.
If you have information on the identity of the suspect please contact Crime Analyst Kim Fairbanks at (863) 678-4223 extension 238 or Heartland Crime Stoppers at (800) 226-8477.