Polk County Sheriffs Office Press Release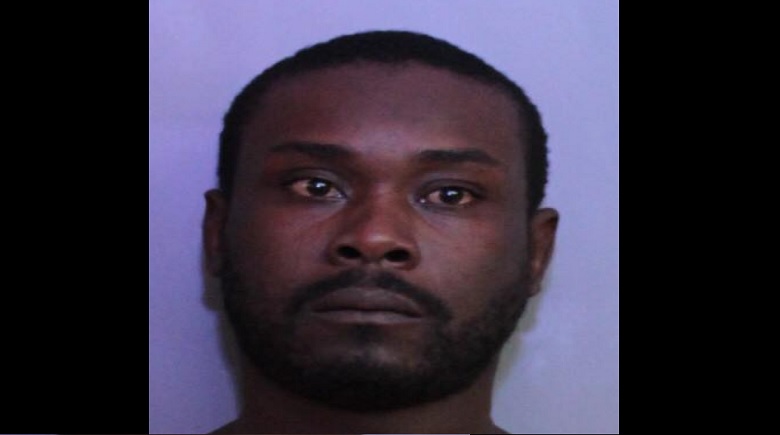 On Saturday, June 22, 2018, the PCSO Special Victims Unit obtained an arrest warrant for 33-year-old James McArthur Johnson, DOB 10/21/84, of 1503 13th Street NW in Winter Haven, for person over 21 impregnating a child under 16 years old (F-3), sexual battery by a person over 24 on a minor 16-17 years old (F-2), and lewd/lascivious battery on a minor 12-16 years old (F-2). All of these crimes were against the same victim, a girl with whom he has had an ongoing relationship, and has impregnated twice. The second pregnancy resulted in a miscarriage, at which time the victim's parents became aware of the relationship.
As deputies approached the home, they observed suspicious activity – including Johnson handing something in a small baggy to a man who rode up to the house on a bike, then left after stuffing the baggy in his pocket. Deputies spoke to the bicyclist, who confirmed Johnson sold him some synthetic marijuana. Deputies observed another person approach the home in a vehicle, and a similar transaction. That person advised Johnson is a known drug dealer and possesses several firearms.
Johnson is a convicted felon, and has been to state prison three times.
Deputies took Johnson into custody on the arrest warrant for the sex crimes against a child, then obtained a search warrant for his home. During the execution of the search warrant, deputies seized:
• Two loaded firearms and several rounds of ammunition
• Multiple baggies of marijuana (total weight 42.3 grams)
• 9.7 grams of heroin
• 0.1 gram meth
• $760 cash
• Photos of the child he fathered with the victim, and the hospital band belonging to the victim from when she delivered the baby
Additional charges filed against Johnson in reference to the items found during the search warrant are:
• 75 counts possession of ammunition & firearm by a convicted felon (F-2)
• 1 count armed trafficking in heroin (Capital Felony)
• 1 count possession with intent to sell heroin (F-2)
• 1 count possession of a structure to sell drugs (F-2)
• 1 count possession of marijuana with intent to sell (F-3)
• 1 count possession of marijuana over 20 grams (F-3)
• 1 count possession of drug paraphernalia (M-1)
He's being held on no bond for the armed trafficking charge. His criminal history includes convictions for armed robbery, possession of a firearm by a convicted felon, burglary, and grand theft. He was last released from prison in 2014.
"This is a violent, dangerous man. We hope his next trip to state prison is a lengthy one – he clearly does not know how to obey any law. He's what you call a true menace to society." – Grady Judd, Sheriff