Leading National Healthcare Expert Advocates Plant-Based Whole Foods Diet
by James Coulter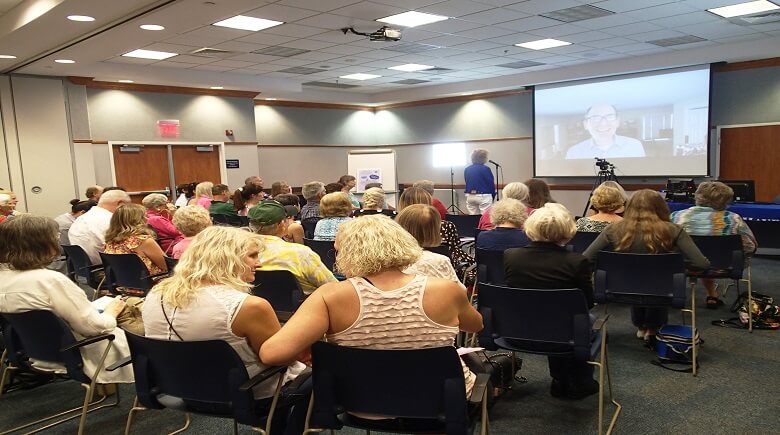 When Dr. Michael Greger was a young child, his grandmother, Frances, was diagnosed with heart disease, the severity of which confined her to a wheelchair.
Even after receiving multiple bypasses, Frances was expected by her doctors not to live longer, being given the "medical death sentence" of living until the age of 65, Dr. Greger explained.
After converting to a plant-based diet, Frances' condition improved to the point where she was not only able to get out of her wheelchair, but walk ten miles a day, Dr. Greger said.
Despite doctors expecting her to die by age 65, France continued to live another 34 healthy years thanks to her new lifestyle.
Her miracle taught Dr. Greger that heart disease and other fatal medical conditions have the potential of being reversed.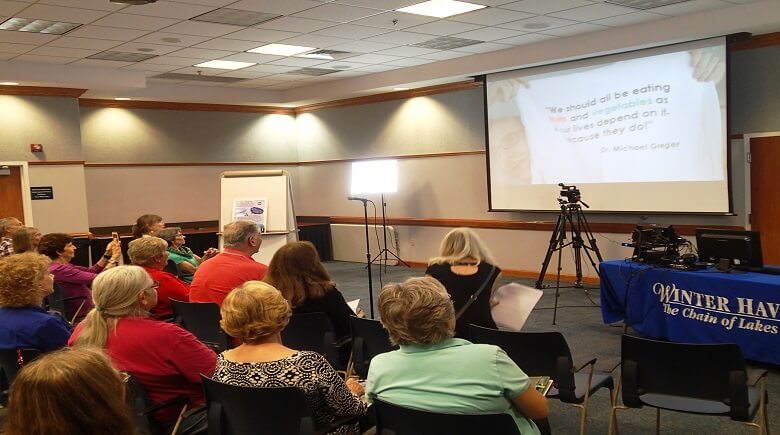 Thus he was inspired to dedicate his life to researching the many ways to prevent and reverse such diseases through a healthy diet and active lifestyle.
Dr. Greger shared his medical knowledge and expertise during a video teleconferencing call hosted by a health advocacy group in Winter Haven on Thursday evening.
More than 60 people from the local area, as well as from as far away as Ocala, attended the event, which was also livestreamed to ten states and two foreign countries.
Nearly a dozen people addressed the doctor through his video teleconferencing call to ask him about their healthcare and diet-related questions, asking what foods they can eat to help relieve heart disease, arthritis, Alzheimer's disease, and depression.
Dr. Greger has spent more than a decade researching the top medical journals and sharing his findings to the general public through his books like his bestseller "How Not To Die" and his website NutritionFacts.org.
His overall recommendation for a long healthy life is to eat a plant-based whole food diet, get plenty of exercise, and abstain from meat, processed food, and soft drinks.
Doing so will not only prevent diseases such as heart disease, but also has the potential of reversing such diseases, he explained.
Too often in the modern medical community, doctors will often treat the disease rather than treat its cause; so rather than focus on treating the disease and its symptoms, they ought to focus on treating and preventing the cause, Dr. Greger said.
"We need to treat the cause," he said. "If you treat the cause, then we don't need to worry about how to make things better because we will get rid of it in the first place."
Chat and Chew, the local health advocacy group that hosted the event, has been advocating for such a proactive lifestyle focused on a plant-based whole food diet for the past several years.
Started by local educator, Cathy Thornhill, the grassroots group provides education and resources to local residents through cooking classes, grocery store tours, and video teleconferencing calls to top medical experts like Dr. Greger.
Such an effort ensures accessibility to the latest medical information and research to help residents start healthy eating and living, Thornhill explained.
"Everybody comes with their own goals," she said. "We hope that all the information we provide, they can pull from that to reach their goals…whether you want to feel better or you have a disease, we have experts that are national experts and who are well versed in what the body of research says about diet and nutrition."
Many Chat and Chew members have experienced motivational results from the advice they learned from the group, to the point where many of them no longer have to take medicine.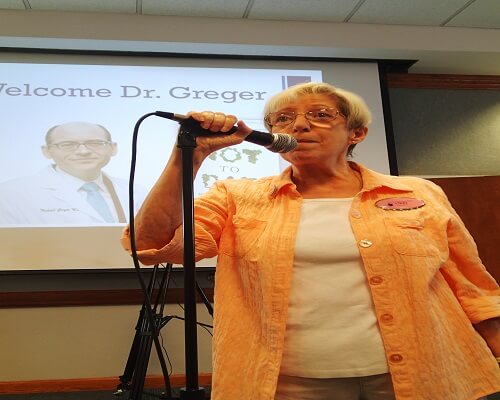 Vikki Deedrick, a Winter Haven resident, has a husband who was told by his doctors that he would have to take medication for the rest of his life to treat his high blood pressure and cholesterol, which were all genetic.
After two months of changing his diet, he only had to take half of the drugs prescribed to him; and within four months, he no longer had to take any medicine save his thyroid medication, she said.
"So when your doctor tells you it is genetic, most of the time it is because they don't have any other answers," she said. "They don't know what else to tell you. But don't believe it was your genes…Your genes may load the gun, but your diet and lifestyle pull the trigger."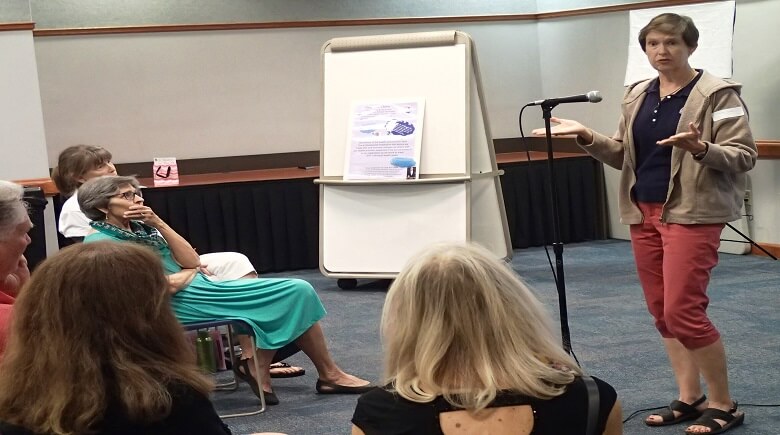 Another member, Mandy Martha from Winter Haven, was struggling with osteoporosis until she arrived to the group and learned that dairy products agitated the condition, along with many other diseases.
"Since then, I have been off dairy, have only been drinking almond milk, and I feel ever so much better," she said. "I don't feel so bloated. I don't feel so sick."
A video of the livestream events, as well as past livestreams, can be viewed on the Chat and Chew More Plants YouTube channel at: https://www.youtube.com/channel/UCdEoSubBPiUQ-i8pRfYMBjA
Chat and Chew will be hosting a "Meet Up To Eat Out" event at Bambu Café on June 26 at 5:30 p.m. Bambu Café is located 371 3rd Street NW in Winter Haven. Those interested are to RSVP by June 22, and to contact Nanette Rodgers at [email protected].
For more information on Chat and Chew, visit their Facebook page at: https://www.facebook.com/Chat-and-Chew-More-Plants-1578022735745353/
For more information on Dr. Greger, visit his website at: https://nutritionfacts.org/