Babson Park Elementary School Student Receives Room Makeover
by James Coulter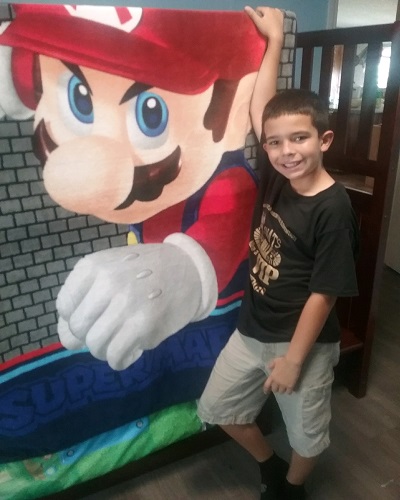 For many young children, their bedroom is something they take great pride in; but for Gabriel Ocasio, 9, his bedroom was not always something to be proud of until recently.
His room and closet had no doors, his room required a window air conditioner due to lack of central air conditioning in his house, and a leaky roof had permanently damaged his bedroom walls, his grandmother, Karen Hernandez, explained.
That all changed when his room received a complete makeover funded and provided by his school earlier this month.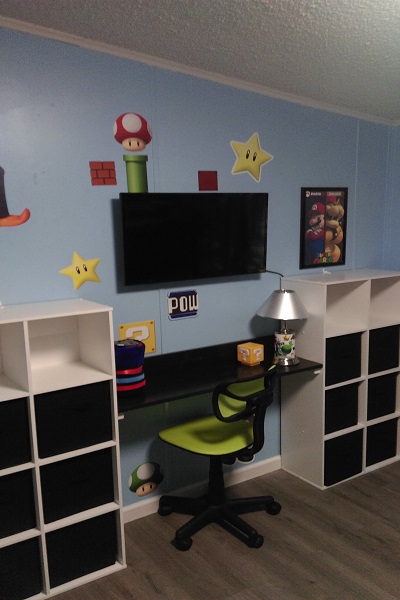 Gabriel, a Winter Haven resident, was one of the lucky students at Babson Park Elementary chosen for the makeover through an essay contest hosted earlier in the school year.
He was one out of seven students selected as finalists, and when it finally came time to determine a winner, Gabriel was chosen through a unanimous consensus by the school administration, explained Jason Brewner, third grade teacher.
Not only did Gabriel receive sympathy due to him being an honor roll student who rarely gets into trouble, but also because of him being a low-income student living with his grandparents in a house that needed much work, Brewner explained.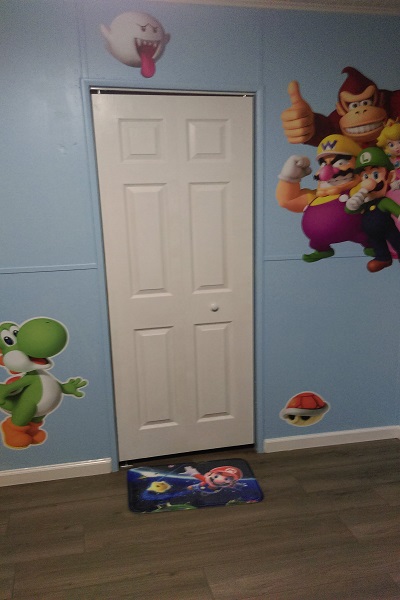 "We wanted to do something really nice for a kid, not necessarily change his life, but to keep him on track so that he can be successful…and to be a blessing to the family and the community," Brewner said.
Gabriel was announced as the winner of the contest during a school meeting in April, and he and his family were sent on an all-expense-paid weekend-long vacation to SeaWorld earlier this month while volunteers from the school worked on his home.
When he finally returned home on Sunday evening, he and his family could hardly recognize his room, as it had been completely renovated from the ground up.
His walls were rebuilt with new insulation and painted with a fresh coat of paint, new flooring and furniture were added such as shelves, desk, and a bunk bed, and his room and closest finally received doors.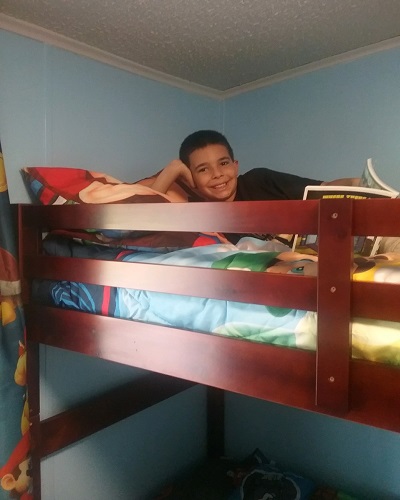 Best of all, the entire room was themed to his favorite video game, Super Mario, with his walls plastered with stickers and posters of Super Mario characters, and with his bed and window receiving themed sheets and curtains.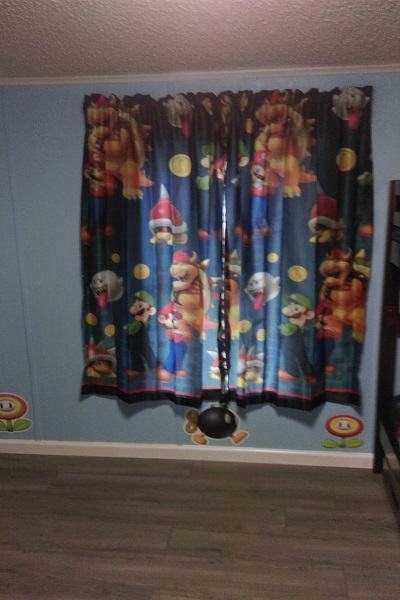 "It is awesome," he said. "It feels like they replaced the entire house with a whole new house."
Gabriel has been living with his grandparents ever since he was two-months-olds. His grandmother admits that his room, as well as their house, was not in the best condition, especially with a leaky roof that caused damage to their walls.
Having lived from paycheck-to-paycheck most of their lives, with a few repairs to the house here and there, Karen was more than ecstatic to have her grandson's school remodel her house.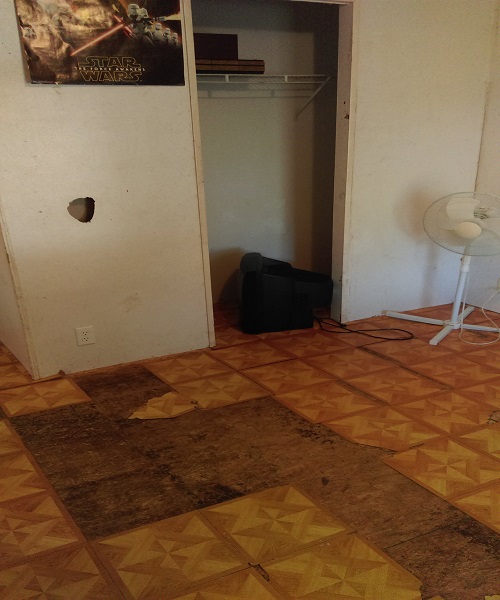 "I give them all the glory and thank them from the bottom of my heart," she said. "I really appreciate it."
The funding for the room makeover project, including the hotel and SeaWorld tickets, was provided through a $2,000 grant from Duke Energy conferred to the school last year.
Brewner had suggested the room makeover idea to the school, and he hopes that they receive funding from potential sponsors in the future to continue this endeavor for other students.
As for Gabriel, he is so happy to have a new room and clean to himself that he doesn't even eat in it to make sure that he doesn't leave a mess that he can't clean up.
"I am going to keep it clean and not make a mess in it," he said. "I will makes sure that the room is cleaned up so there are no holes in the wall."