Four Educators Honored At She Knows Where She's Going 2018 Awards
by James Coulter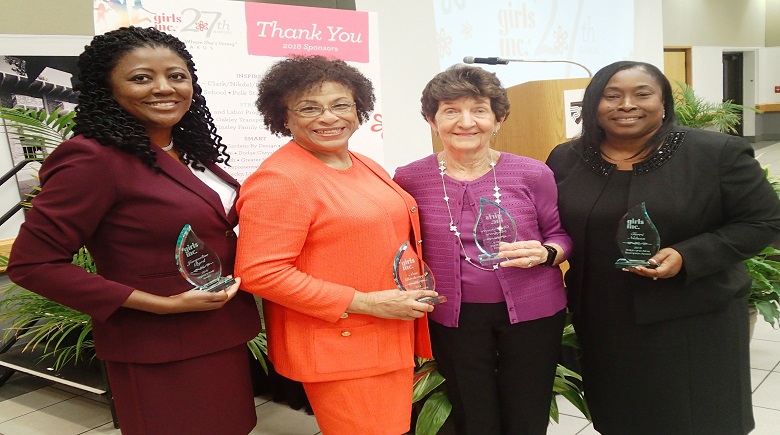 Four outstanding local women who have served their community through education were recognized at the 27th Annual "She Knows Where She's Going" Awards hosted by Girls Inc. of Winter Haven.
Founded in 1947, Girls Inc. was started with the mission of teaching young women to be bold, smart, and strong as to better prepare them for the future.
Serving more than 250 young women from ages 5 to 18 in schools throughout the county, the organization has ensured that their members receive a well-rounded education.
The "She Knows Where She's Going" awards ceremony was started in 1992 to honor local women who embody the principles heralded by the organization.
This year's award winners are as follows: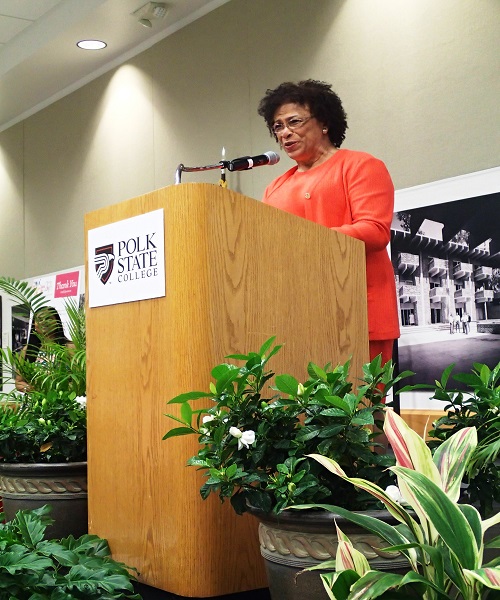 George Jenkins Awards: Elizabeth Ann Birdsong
Elizabeth Ann Birdsong retired in 2008 after 36 years of leadership and service at Hillsborough Community College, a long and fruitful career through which she has received countless awards.
Believing that young women can fully realize their potential through education, she has strived to provide local girls with such opportunities through local civic organizations such as Florence Villa Community Development Corporation, the Polk County Chapter of 100 Black Women, and especially at Girls Inc.
She considers it fitting that she received the award named after George Jenkins, as it has been his example that has served as a personal inspiration of what one person can achieve through collective, unified efforts within their own community.
"Our responsibility to this community is not just to glean it of its resources, to take all that we can get and then not give back," she said. "Our responsibility is an awesome one, that our greatest ability to make our community the best it can be is uniting our efforts. We are all endowed with special skills and talents, our gifts to humanity, and it would be a shame to rob humanity by not sharing those talents with each other."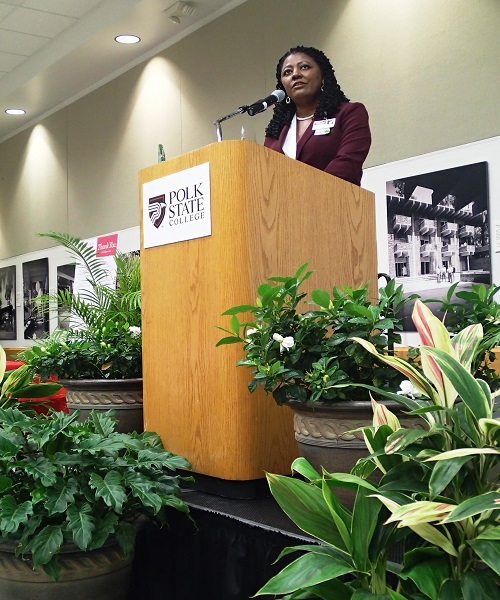 Virginia Snively Award: Jaqueline Byrd
For more than 25 years, Jaqueline Byrd has worked to ensure that all students receive a quality education through her roles as a teacher, principal, district administrator, and currently as a superintendent.
Her innovative ideas have garnered her much recognition, including winning the Key to The City in Lakeland in 2018. She continues to facilitate educational opportunity through many local civic organizations such as the Polk Education Foundation.
As someone who has scaled the career ladder due to the educational opportunity provided to her by her local community, she understands that it is her responsibility, as well as that of everyone else, to provide the same opportunity to young children today.
"I, too, was a student, and I did not know where I was going as a student, but God directed me into the path that he wanted me to go," she said. "But upon the direction I was given a responsibility to direct you…and with that responsibility, I want to make sure that I pave the way and pay it forward."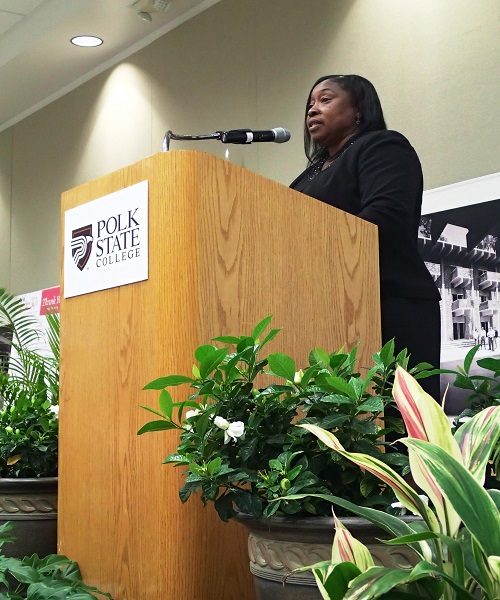 Ralph and Alice Thompson Award: Terri Nelson
Currently serving as a principal at New Beginnings High School in Winter for the past three years, she has served in many roles to help advance the education of children within the community, from a guidance counselor at Lake Wales High School to a basketball coach at Lake Gibson High School.
Aside from her career, she has also dedicated herself to giving back to her community through her church at New Mt. Zion Missionary Baptist in Lakeland and though numerous civic organizations.
Believing in the words of Mahatma Gandhi, she realizes that the best way to find yourself is to lose yourself in servicing others, understanding that she can reach her fullest potential by serving her local community.
"What I gained out of the experience, and what I realized was that I was at my happiest, not when I focus on myself and only what benefits me and my family, but when I was acting compassionately to help others," she said.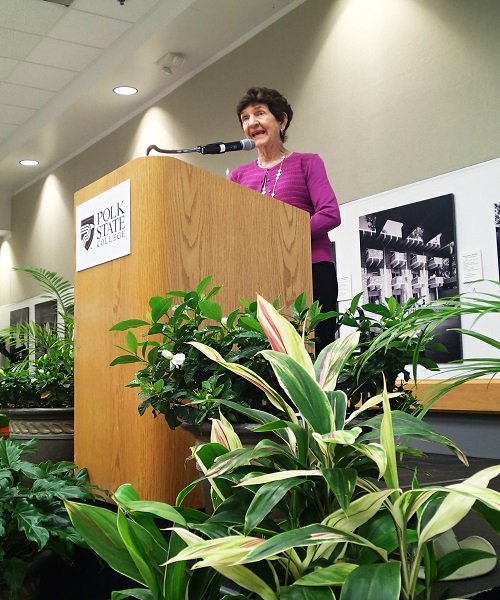 Julie Pope Award: Dr. Nanette Rodgers
After 50 long years serving within education, Dr. Rodgers retired from her position as supervisor of early childhood education in 2003 and as coordinator for staff and support at Polk State College in 2010.
Since then, even exceeding age 80, she has continued to live a healthy and productive lifestyle, serving as an active member of the Lakeland Runners Club, and running and even winning many local marathons.
The secret to her long and healthy life has been a plant-based diet as promoted by the local health advocacy group, Chat and Chew, which has allowed her to become healthy enough not to require medicine.
When asked what in the past she would change as we move forward into the future, she advised everyone to focus on their mind, body, and soul.
"I know many people who have to take medicine, but at my age, I take no medicine," she said. "For me, it is working well for my body."