Project EAGLE Keeping Winter Haven Lakes Clean For Nearly 30 Years
by James Coulter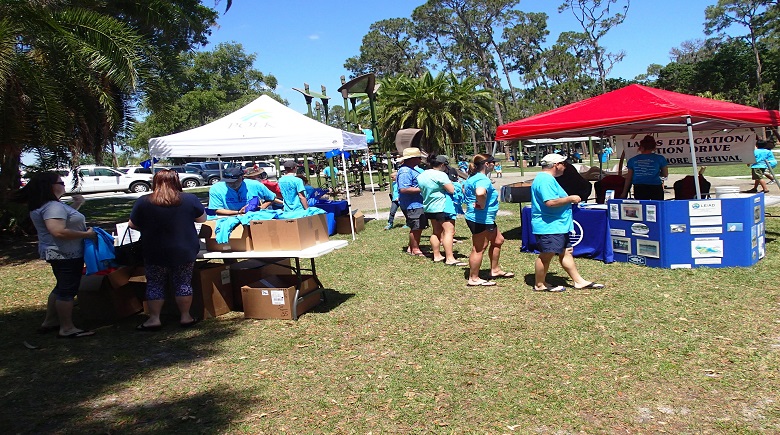 Judy Howell remembers attending the very first event for Project EAGLE (Enhancing A Great Living Environment), the annual lakeside cleanup event for Keep Winter Haven Clean and Beautiful, 29 years ago.
More than three decades have passed, and she has continued to attend the event each and every year to help do her part to ensure that Winter Haven's lakes remain clean and beautiful.
When Project EAGLE first started 29 years ago, the event was much larger and even included helicopters aiding in the cleanup operation, Howell said.
Even after the event's state funding from the Florida Fish and Wildlife Conservation Commission (FWC) ceased, the annual event never did, having continued on stronger, and it will hopefully continue to do so in the future, Howell said.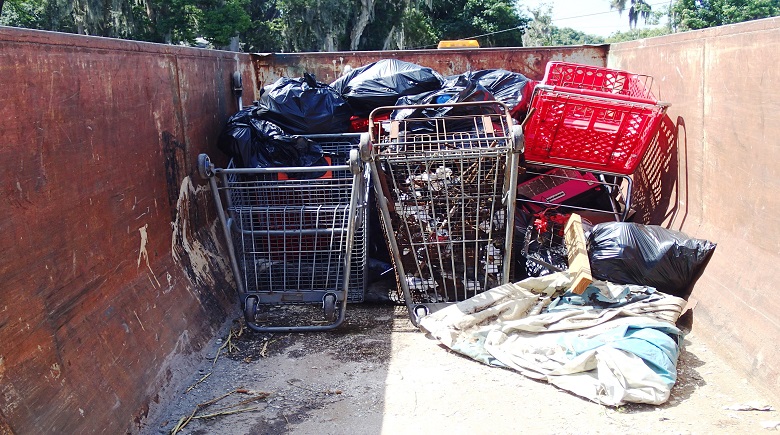 "I hope that there will be enough people who become more involved, because there is always trash that is blowing in the lake," she said.
Hosted through a partnership between Keep Winter Haven Clean and Beautiful (KWHCB) and the City of Winter Haven, the annual event is hosted on the fourth Saturday in April, around the same time as Earth Day, to provide local residents the opportunity to help clean their local lakes.
The event is hosted at Lake Shipp Park, where volunteers gather early in the morning to disperse to the surrounding lakes to either pick up litter along the shore or ride a boat out into the water to collect floating debris.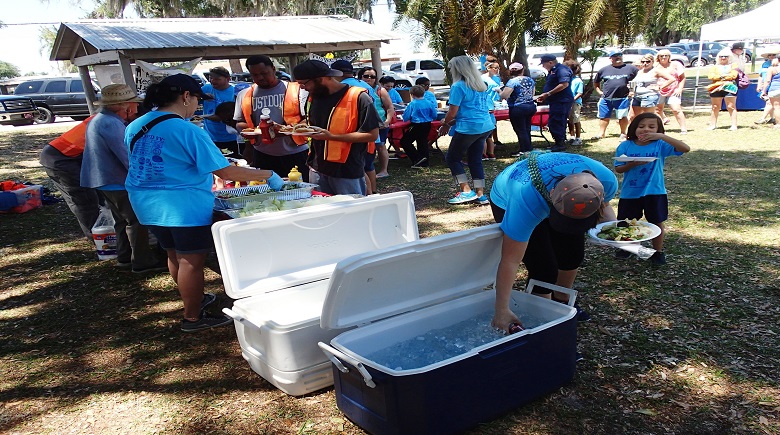 Around noon, the volunteers return to the park to refresh themselves with a picnic lunch and partake in various activities, including perusing vendors from local educational and environmental groups, listening to live music, or even watching a ski show performed by the Cypress Gardens Ski Team.
Each year draws in as many as 300 to 500 volunteers, with this year's event experiencing a similar turnout, including 102 Boy Scouts from two local troops, said Tracey Mercer, KWHCB Executive Director.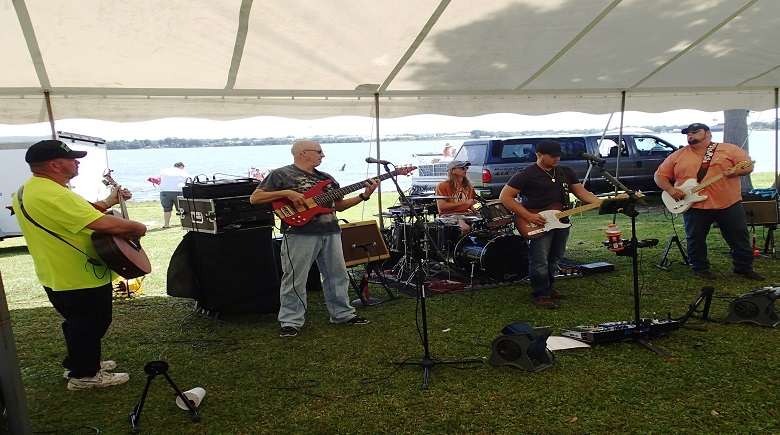 Last year's event had volunteers collect more than 2.9 tons of litter and trash from the local lakes. Of the litter within local lakes, 80 percent are blown in from the land, while 20 percent is deposited by boaters, Mercer explained.
Winter Haven has more than 30 lakes within its Chain of Lakes system, and more than 50 within its city limits. As its crystal clear lakes help create the overall image of Winter Haven, keeping these lakes crystal clear ought to remain a high priority for the community, Mercer said.
While most events hope to get more and more people every year, Mercer hopes for the exact opposite, as it would mean less garbage and litter is ending up in the lakes.
"We hope to get less and less, because then we know that people are becoming more litter conscious and minded and will not throw litter down," she said.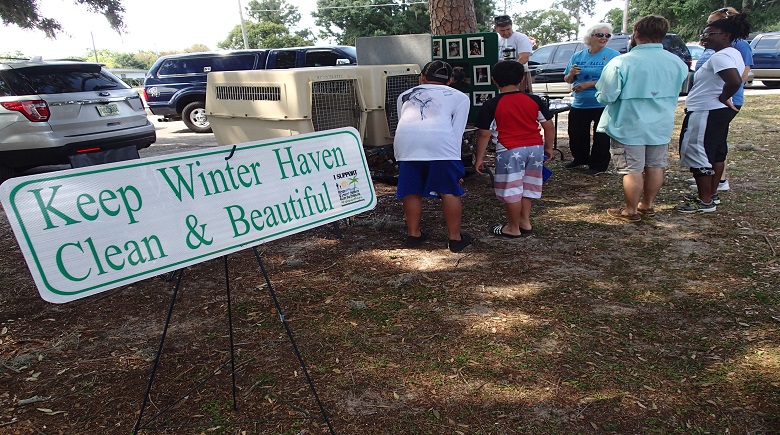 Rick Cardon, KWHCB Board Member, and a worker within the city's solid waste department, shares these sentiments, as while he and many others look forward to participating in the event every year, he hopes that there will come a time when events like this are no longer necessary.
"Our goal is to never pick up more volume than we did before, our goal is that we hopefully won't have to pick up anything from the lakes," he said.