Hundreds Marched In Tallahassee For Gun Rights
by James Coulter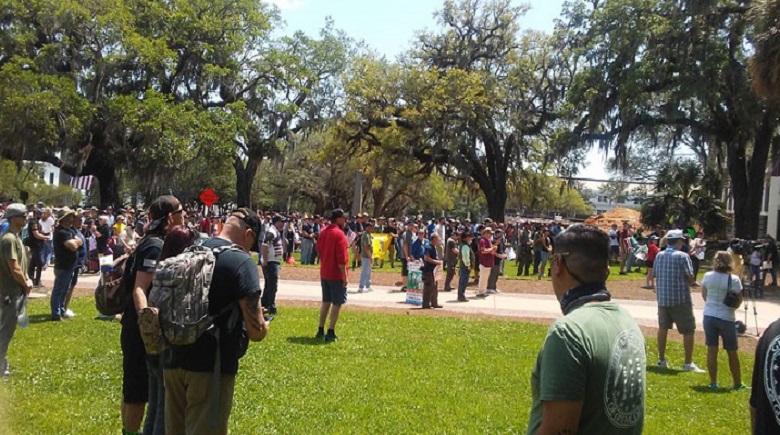 Pete Smith, President of the Winter Haven 9/12 Project, a local conservative political group, like many gun owners, considers himself a law-abiding citizen.
He owns a diverse array of firearms including rifles and pistols, and he often visits the local shooting range about four to five times per month.
While recent mass shootings throughout the country concern him, even more concerning are how politicians use such tragedies to justify stricter gun laws that he fears could potentially infringe on his Second Amendment rights.
To voice such concerns, Smith and 35 of his fellow 9/12 members traveled to Tallahassee last Saturday to attend the Florida Rally To Support the 2nd Amendment.
He and his fellow compatriots were a few of the estimated 1,000 demonstrators from across the state who gathered at the capital to defend their Second Amendment right to bear arms.
"It is an inalienable right," Smith said. "So when people start talking about doing away with the Second Amendment and taking away guns, they are going against the Constitution, and we are here to say they're not going to do it."
Smith and his fellow members first traveled to Tampa that morning where around 9 a.m. they boarded a bus, sponsored by Shoot Straight of Tampa, and departed for the state capital where they arrived around noon.
Organized by the National Constitutional Coalition of Patriotic Americans (NCCPA), the rally was one of 45 rallies (out of 50 planned) hosted at state capitals nationwide with the intent of urging state lawmakers to seek solutions towards gun violence that did not infringe upon the Constitutional right to bear arms.
The Florida rally had anticipated more than 1,000 attendees, with more than 400 people responding to the event's Facebook page, as reported by an article on Tallahassee.com.
Other pro-Second Amendment rallies have previously been hosted within the state, including an open carry march in Ocala earlier this month that drew in more than 250 people, as reported by Ocala.com.
Dan Dunavin, Treasurer of the Winter Haven 9/12 Project, enjoyed the camaraderie among fellow gun owners during the Tallahassee rally, and as such, he felt like he was a part of a larger nationwide movement.
Even though he feels that the mainstream media has only been paying attention to one side of the national gun debate, he feels empowered to know that there are many people on his side of the debate willing to make their voices heard at rallies such as this.
"People are really fed up about [hearing] the same thing over and over on this gun control stuff," Dunavin said. "People are tired of it, and they won't take it anymore."
Their rally took place nearly one month after March For Our Lives, a pro-gun control rally which was hosted at Washington D.C. with several satellite rallies nationwide in other cities such as Lakeland and Lake Wales.
Both rallies served as a response to the Stoneman Douglas High School shooting at Parkland, Fl. that occurred in February, where 17 people were killed and 17 more were injured.
The shooting prompted state lawmakers to take action by creating the Senate Bill 7026, also known as the Marjory Stoneman Douglas High School Public Safety Act, which was passed by both the State House and Senate and signed by Governor Rick Scott.
The bill imposes several new gun restrictions, including raising the firearm purchasing age from 18 to 21, as well as other measures allowing teachers and other school staff members to arm themselves.
While the bill may be considered a reasonable compromise by some people, for others like Smith, such laws serve only as a betrayal by lawmakers to uphold their oath to protect the Constitution.
Smith feels that gun violence can be better prevented by enforcing existing gun laws, and that such mass shootings have less to do with the lack of gun laws and more with overall incompetence at the hands of the government.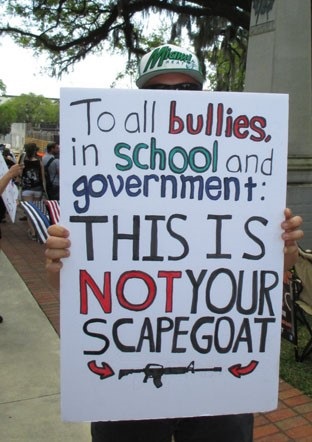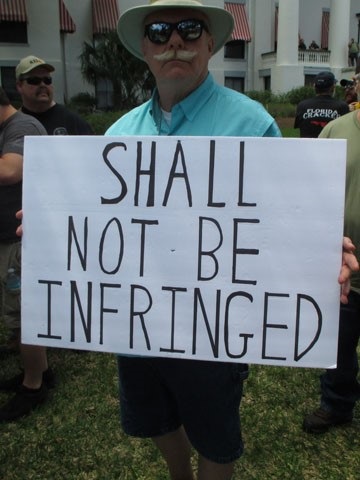 "The government failed on all levels, from the FBI to the deputy on the ground," he said. "They all failed. And who did they punish? Law abiding citizens. What is wrong with that picture?"
More than 187,000 students nationwide have been exposed to gun violence at school since Columbine in 1999, according to a Washington Post analysis as reported by the Chicago Tribune.
Even then, overall violent crime rates have been on the decline over the past few decades, dropping to 49 percent since 1993, according to the Pew Research Center.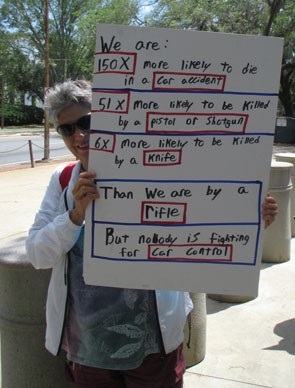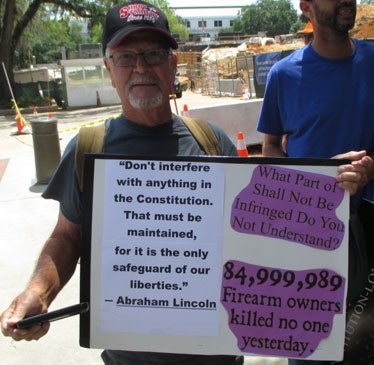 Likewise, the rate of school shootings has also been declining for decades, to the point where students are less likely to be killed at school than they are to experience violence, according to Campus Safety magazine.