Top 11 Things To Do At Polk County Libraries
by James Coulter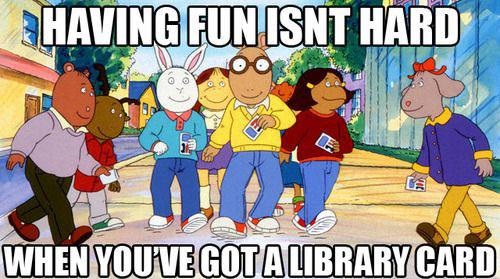 Having fun isn't hard when you have a library card, as the song goes from the popular PBS children's show Arthur. Such a song is true, especially here in Polk County with its library system offering various free resources and services.
In celebration of National Library Week from April 8 to 14, here are ten things you can do at your own local library—and the only thing you need is a library card: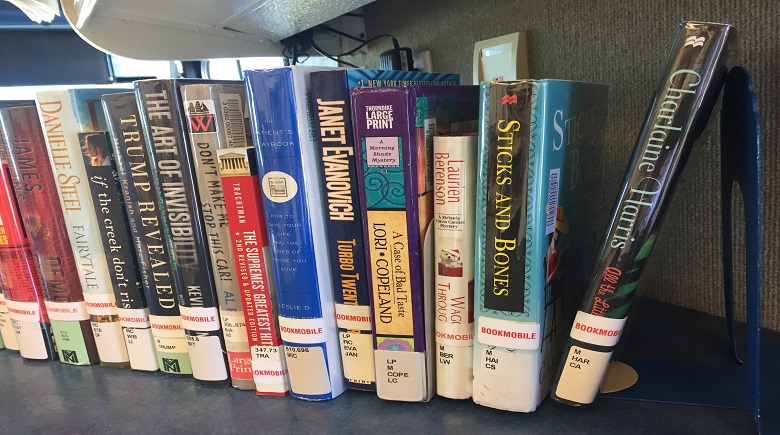 #1: Stream Movies And Television Shows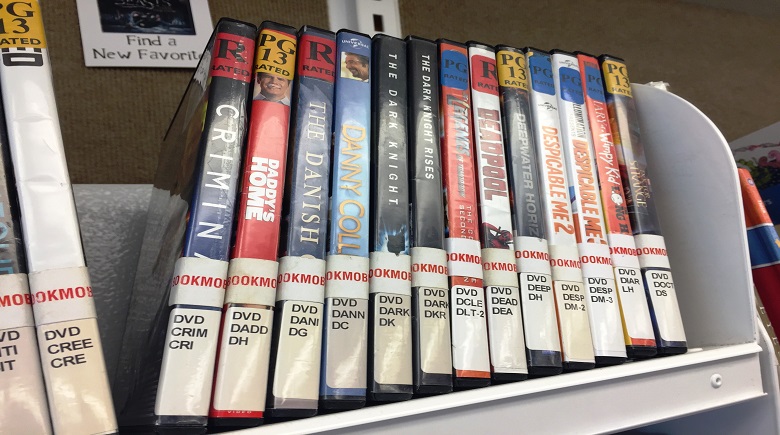 Hoopla is a free digital streaming service provided to library patrons, allowing them access to hundreds of e-books, audiobooks, music, movies, and television shows. Download the free app to your phone, tablet, and streaming television device such as Chromecast, Apple TV, or Roku, and sign up with your library card to access such content anywhere and anytime. Check out ten items every month. For more info, visit: https://www.hoopladigital.com/
#2: Read Comic Books And Graphic Novels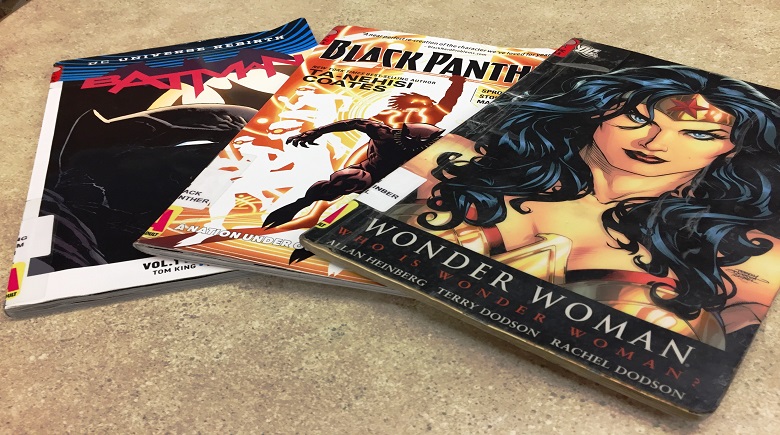 Excelsior! Whether you like Superman, Batman, or Spider-Man, your favorite big screen superheroes can be found in the pages of a comic book at your local library. That's right, true believers! The library system has hundreds of trade paperbacks, graphic novels, and Japanese manga for you to read and check out. You can even read some of them on-line through Comics Plus: Library Edition. Download the app on your phone or tablet and use your library card to access more than 16,000 comics and graphic novels. (https://www.rbdigital.com/mulberryfl?) Don't know where to start? Visit the following website to learn how to get started reading your favorite Marvel and DC comic book superheroes: https://wheretostartreading.com/
#3: Check Out And Play Video Games
Prefer picking up a controller over picking up a book? Don't feel bad. In fact, many libraries have games you can check out and play, including some of the hottest titles such as Mario, Zelda, and Minecraft. Haines City offers games for the Nintendo Wii, Wii U, DS, and Xbox 360, while Mulberry offers the latest titles for the Xbox One and PS4. Mulberry patrons are limited two games per month. You can even meet up with fellow gamers to hang out and play games at the Winter Haven Gaming Club on the first Saturday of every month.
#4: Take A Free On-Line Course
Want to learn how to take award-winning photographs? Play the guitar? Speak Spanish? Design your own website? Or even learn the basics of business administration or criminal law? You can learn all of these things and more with hundreds of free on-line courses provided by Gale Courses through the Lake Wales Public Library. Just use your library card to create your own account and enroll in instructor-led courses that you can follow at your own pace. To learn more, visit: https://education.gale.com/l-lwpl/
#5: Watch A Free Family Movie
Couldn't catch the latest animated feature or family flick in theaters? You could wait to buy or rent the movie when it comes out on DVD. Or you could catch a free showing of it at the library. The Winter Haven library hosts Afternoon Family Movies on the second and fourth Saturdays of every month, and the Larry R Jackson Branch Library in Lakeland offers Family Movie Nights on the third Tuesday of the month. Admission is free, and popcorn and drink are often provided.
#6: Check Out Books And Other Stuff By Mail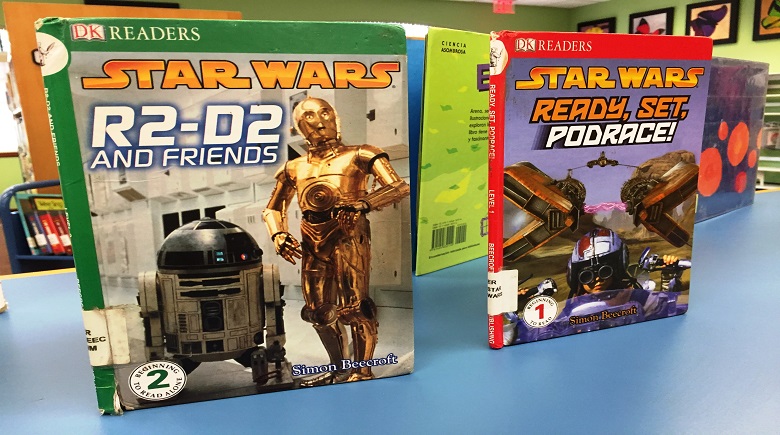 Want to check out the latest novel or blockbuster movie but don't feel like driving all the way to the library? No problem. With Books By Mail, you can check out the books, movies, and other material you want using the library website and have them delivered straight to your home mailbox. Once you're done, just drop them off at your local library or bookmobile. Best of all? No shipping and handling!
#7: Learn How To Use A Computer
If you're reading this, you probably already know how to use a computer. But perhaps there are certain programs such as Microsoft Word or Excel that give you problems. Or maybe you still don't know how to use G-Mail or Facebook or that new tablet you just bought. Several libraries such as Winter Haven and Lakeland offer free classes covering the basics of computers, programs, and electronics. Winter Haven even offers free tech assistance from the city's IT Department for issues with your laptop, cell phone, or other electronic device every Thursday.
#8: Write Stories And Poems With Local Writers
Ever dreamed of publishing your own novel or writing your own poem? Several libraries offer writing classes and groups that allow local writers to meet with one another to share and critique their work. Winter Haven hosts a Creative Writing Critique Group the second and fourth Thursday of the month, along with Cameos Memoir Writing Group on the first Tuesday of every month. Lakeland hosts several classes and critique groups on poetry and prose throughout the month.
#9: Learn About Your Family Tree
Ever wanted to climb your family tree to see how far the branches reach and how far the roots grow? Ancestry.com offers you just that opportunity with more than 16 billion records to search through. And you can access it all for free by visiting your local library and accessing the website on their computers. Check it out today and discover long lost relatives you may not have even known about: https://ancestrylibrary.proquest.com/aleweb/ale/do/login
#10: Borrow Seeds To Plant In A Garden
Of course you can check out books and movies, but did you know that you can also check out seeds? You can at the Mulberry Public Library! Visit their seed bank and "borrow" seeds to plant at home and grow various fruits, vegetables, and herbs. Once your plants are fully-grown, collect some of the seeds in a bag and "return" them to the library for others to check out. It's a free and easy way to test out your green thumb and start your own garden at home.
#11: Visit The Bookmobile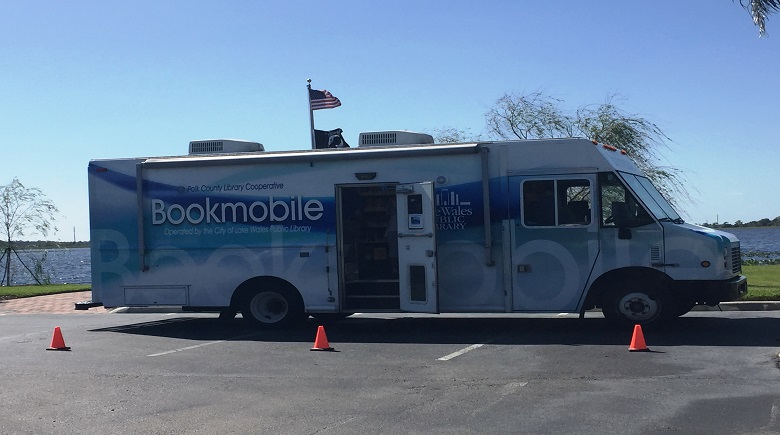 Don't live near a library? Why not allow the library visit you? The Bookmobile travels to various places and cities in the county without a public library, allowing people in those areas access to hundreds of the latest books and movies, with most of their collection containing material no older than two years. For a schedule of stops, visit: http://www.mypclc.org/bookmobile-schedule