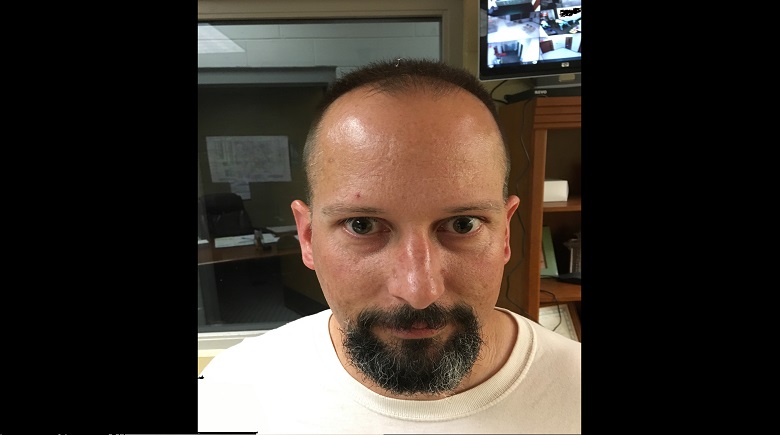 PCSO Release:
On Tuesday, March 13, 2018, PCSO deputies responded to a call indicating a package labeled "C-4 explosive" was found in a home located on State Road 60 in Bartow. Detectives executed a search warrant at this home, and subsequently found several firearms, military-grade explosives, and firearm silencers. PCSO called The Bureau of Fire and Arsons Investigations (BFAI) and The Bureau of Alcohol, Tobacco, Firearms, and Explosives (ATF) to assist in the investigation.
Joel Ryals, 41, who lives at that address, was charged via warrant by the BFAI for 14 counts of possession of explosives requiring a license (F2). Ryals was taken into custody in Newton County, Mississippi, where he was conducting a K-9 training for a local law enforcement agency. Although Ryals has a law enforcement and military background, he does not have the required certifications to train law enforcement K9's or a license to be in possession of military-grade explosives.
When deputies arrived at Ryals' home, they found the following unauthorized military equipment: a 1.25lb block of C-4 explosive, a fully automatic rifle, and several firearm silencers. The Army Criminal Investigations Division also responded to Ryals' home and found:
Military Radio Communication equipment

A U.S. Army compass

Flashlights, headlamps, helmet lights, personal medical kit

QuikClot

Gear Bags 

Weapon Optics

An electric light kit for landing zones

AR bolts

14 Explosives including: Military Time Fuse, Military Ground Burst Simulator, Booby Trap flares, C-4, and a signal flare

27 firearms including: handguns, shotguns, AR style rifles, and 1 inline muzzle loader
"Joel Ryals has a checkered law enforcement past, however, there is absolutely no reason for him to have this equipment. The military-grade explosives, materials to build bombs, and tactical equipment found in his possession are extremely dangerous. Although he posed no immediate threat to our community, he certainly could have used them for the wrong reasons." Grady Judd, Sheriff 
Ryals has been a former law enforcement officer in Florida, Mississippi, and Kentucky.
He was a deputy sheriff with the Hillsborough County Sheriff's Office from August 2006 – March 2013.

Ryals served as a Public Safety Officer from June 2015 – January 2017 with the Creation Museum Public Safety Department in Petersburg, Kentucky.

He was also a volunteer training officer with the Newton County Sheriff's Office in Mississippi from 2016 until his arrest.

He was released from duty as a Wyoming National Guard member on July 14, 2016, where he served as a Military Police Officer – and held the rank of Major.

Ryals also served active duty in the U.S. Army and Florida National Guard.
For more information about the arrest charges, and the ongoing investigation, please contact The Bureau of Fire and Arsons Investigations (BFAI) and the Bureau of Alcohol, Tobacco, Firearms, and Explosives (ATF).