A Look Into the Everyday Life of Charlie Bird, Winter Haven Chief of Police
By Allison Williams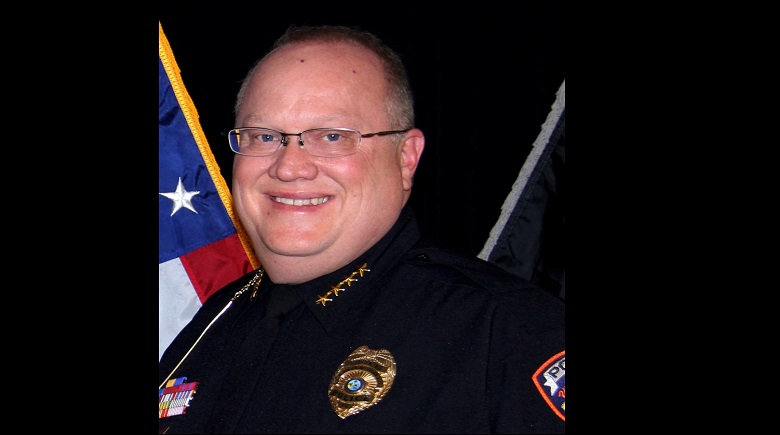 Winter Haven Police Chief Charlie Bird is a strong believer in community relationships. The community and the Winter Haven Police Department both play an important role in keeping the town safe. Having been the Winter Haven Police Chief for three years now, he recognizes this every single day.
Before becoming the chief, Bird was a captain under former Police Chief Gary Hester. Growing up, Bird did not always have the police career path. He actually lived in Houston, Texas to be with his father to help run the family business.
During this time, Bird had a couple of friends who moved to Winter Haven to join the police department. He was able to do a couple ride-alongs with these friends and this sparked his interest in the police field.
After this, Bird became a dispatcher where he was living in Houston. As time passed and he gained more experience, he became more and more interested in the police field. "That's what gave me the bug," Bird said, referring to engaging in ride-alongs and being a dispatcher. "The bug bit me." It was then that he knew this was the path he wanted to take.
When Bird moved to the Winter Haven area, he was a captain. Chief Gary Hester pushed him to advance his career path and attend school for a Master's degree to prepare for possibly becoming the chief one day.
"Hester pushed me out of my comfort zone," Bird said. "He was a mentor."
Hester invested his time into helping Bird along with David Brannan, current Deputy Chief. They got their education, gained leadership abilities and were constantly challenged by Hester.
"He invested in us so when the time came, we were ready," Bird said. This was not always at the top of Bird's mind. He was happy to even become a lieutenant one day.
"Sometimes you don't realize your potential until you have someone who mentors you and pushes you out of your comfort zone and stretches you a little bit," Bird said, referring to all that Hester did for him. "I am glad that he pushed me. I enjoy it and love the challenges."
The community plays huge part in Bird's job. Not only do people from the community give the Winter Haven Police Department encouraging compliments, the department puts a focus on community relationships from the start.
The community is involved in a number of ways. "We have a community member who helps us on the hiring selection process and promotional boards," Bird said. "We have a program here for new hires and new officers. They'll spend between 8-20 hours of community service time."
These officers engage in numerous community programs, including feeding the homeless, spending time with the elderly, and involving themselves in the Boys and Girls club and other after school programs.
"We want to enforce the importance of community relations right from the beginning so they know it's important," Bird said. "When you're teaching them right from the beginning, they are working on those relationships all along."
The Winter Haven Police Department offering these programs from the start is a huge reason why the community relationships are so strong today. The involvement within the community is constant and always growing.
Bird believes that police are perceived very well within the community. "There is not a day that goes by that I don't get a phone call, email, text, or someone stops me on the street and gives a compliment about one of my officers and how they conducted themselves at a particular call," Bird said.  He compared this proud feeling to being a proud father. He is gratified by the compliments his department gets on a daily basis.
There are currently 89 officers sworn at the Winter Haven Police Department. He is consistently proud of these officers. There has been over a 12% reduction this year in crime. "We have a good crime suppression model that we utilize and we execute it," Bird said. "Again it goes back to that community relation."
Without the assistance of the community, the police department would not be able to complete its mission.
"The community shares just as much responsibility in reducing that crime rate as the men and women of the police department," Bird said.
Bird explained the added tool officers use that has made a positive impact on the community.  Since implementing the use of Narcan, officers have been able to save many more lives. Last year alone, many officers were recognized for saving lives due to use of the Narcan nasal spray. This is used when officers expect an opioid overdose. It can literally bring people back to life in some instances. Narcan is meant to have an immediate effect on an individual. Just one week after officers starting carrying it, a life was saved. Bird is proud of that progress.
"We are out here to help our community, which then goes right back to the relationship with the community," Bird said. "There is always a common thread that pulls it together."
Being Chief of Police, Bird's job changes on a daily basis. He has to stay on his toes because there is a ton of variety to his job and something is always going on. He has a new level of respect for other chiefs out there.
"I always have the betterment of our officers and employees in my heart when I'm doing things," Bird said. "Everything I try to do, I try to do for the betterment of this department and of the city."
While off duty, Chief Bird enjoys spending time with his family, especially outdoors.
Whether it's hunting, fishing or shooting clay targets, he likes being outdoors. He considers himself a "sportsman at heart."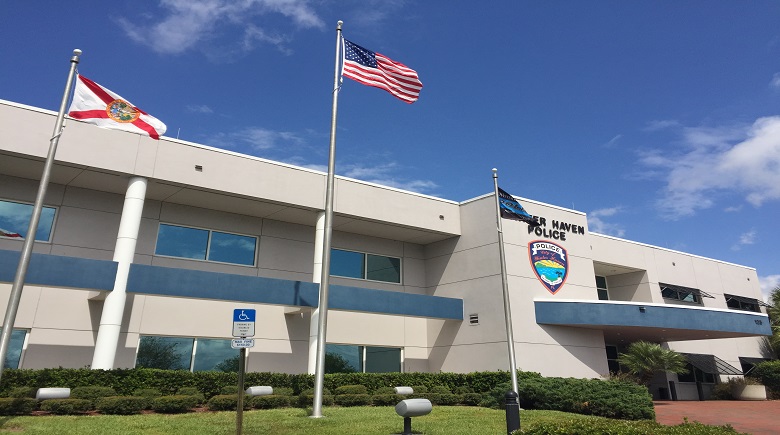 Upcoming event:
The Polk County Police Chiefs' Charitable Foundation Inc. is hosting its annual clay shoot to raise money for college scholarships given to the children of officers. Bird enjoys attending this event and said it's been a good program thus far.
This year the Sporting Clays Fun Shoot is taking place on Saturday, April 14 from 8:00 a.m. until 2:00 p.m. at Catfish Creek Sporting Clays, located at 5000 Firetower Road in Haines City, Florida.
Breakfast and lunch will be served along with the shooting event and awards. For more information, stop by the Lakes Wales Police Department to pick up an event pamphlet.