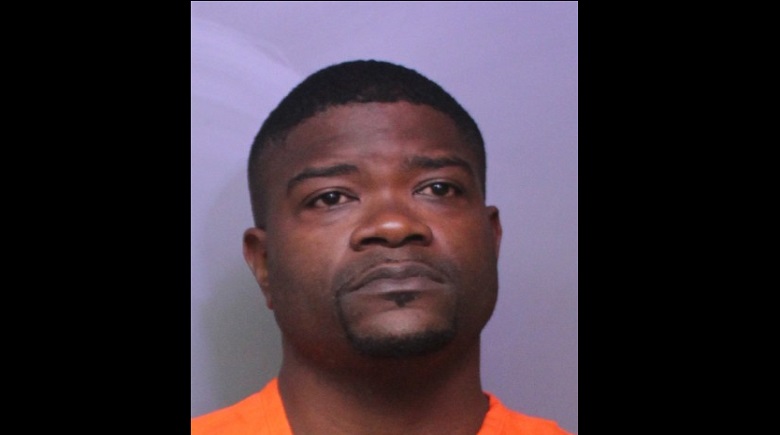 PCSO Release:
On Sunday, February 25, 2018, PCSO deputies arrested 38-year-old Jarvis Lamar Stewart for one count false imprisonment (F-3) and domestic violence (M-1). Stewart, who told deputies that he is a Florida Department of Corrections Sergeant with the Lake Correctional Institute, battered his wife and prevented her from calling 9-1-1.
According to the arrest affidavit, Stewart and his wife began arguing about her going to bed. The victim told deputies that when she was exiting the bathroom, Stewart stood up from the bed and poked her in the head with two fingers hard enough that she fell. Stewart then began punching her in the face, pushed her inside the walk-in closet (located inside the bathroom) and began kicking her in the face multiple times.
She told deputies that at one point Stewart left the bedroom and she attempted to lock him out. When he was able to get back inside the bedroom he grabbed her by her shirt and threw her to the floor. She told deputies that she was begging for him to stop. At that time she was able to leave the downstairs bathroom and run to the upstairs bathroom where she was able to call 9-1-1.
"This horrible violence against his wife is shocking. Thank God she wasn't killed. And thankfully, she was able to call for help. It's hard to fathom this kind of behavior from someone we should be able to trust. We will do everything we can to make sure he is held accountable for his criminal conduct." Grady Judd, Sheriff
The victim was taken to a local hospital and treated for her injuries.
Jarvis Stewart has a previous arrest in 1998 from Pensacola Police Department for uttering a forged counterfeit bill and petit theft.
Jarvis Stewart was charged and booked into the Polk County Jail on the above charges.
Inquiries about his employment should be directed to the Florida Department of Corrections.  Per Florida State Statute 119 Jarvis Stewart's address is exempt from disclosure.