Lake Region High School Serves LEGOLAND Hotel Valentine's Day Dinner
by James Coulter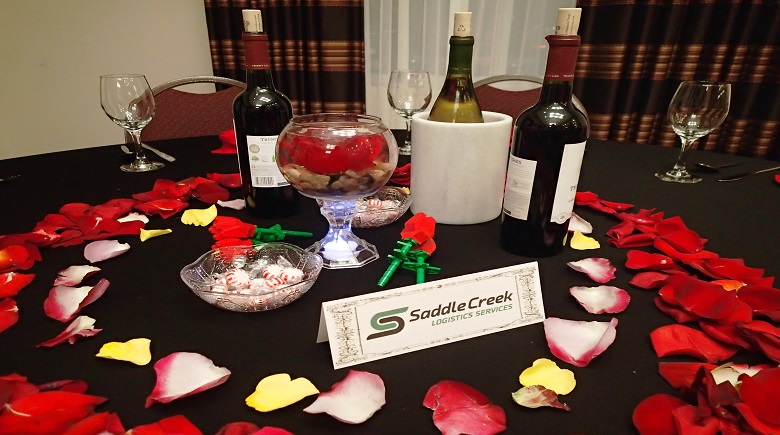 Approximately 80 guests enjoyed a romantic dinner with French-style cuisine prepared by local high school students for Valentine's Day at the LEGOLAND Hotel.
The dinner that evening included a four-course meal with stuffed mushroom and baked brie for appetizers, soups such as French lentil and shrimp bisque, entrees including steak, ratatouille, and poulet al' espagnol, and to top everything off for dessert, crème caramel.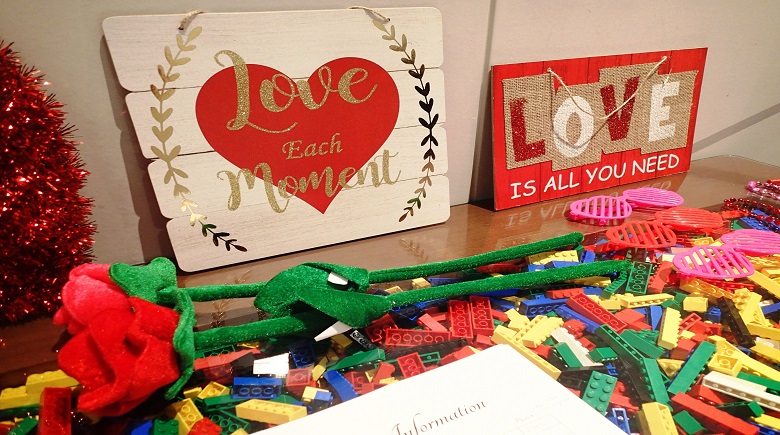 For the past three years, LEGOLAND Hotel has been partnering with Lake Region High School in conjunction with Junior Achievement (JA) to allow its culinary students to prepare and serve dinner for the hotel's annual Valentine's Day banquet.
Each year, the students create their own restaurant with menu and business model through which they prepare the annual dinner, allowing them the opportunity to gain experience in food preparation and service.
Most of the proceeds go towards the JA Polk County Division, which helps facilitate the activity, while the remaining proceeds goes towards the school's own culinary arts program.
JA is the largest financial literacy program in the country, teaching financial literacy and entrepreneurship from kindergarten through high school. Their Polk County division has more than 500 students enrolled this year.
Shannon Long, JA Executive Director, was most impressed by the turnout that evening, with most of the sponsor tables filling up and the entire event experiencing a full house.
"This was a great event," she said. "It turned out well for Valentine's Day with not many people waiting for reservations."
Not only was the event an opportunity for local high school students to gain valuable culinary experience, but also an opportunity for LEGOLAND to help enrich the local community, explained David Brady, LEGOLAND Senior Public Relations Manager.
"We are always wanting to empower kids in the community," he said. "We try to be a good corporate citizen and a good neighbor, so anytime we can open our resort to model citizens and kids in the community, it is a great thing."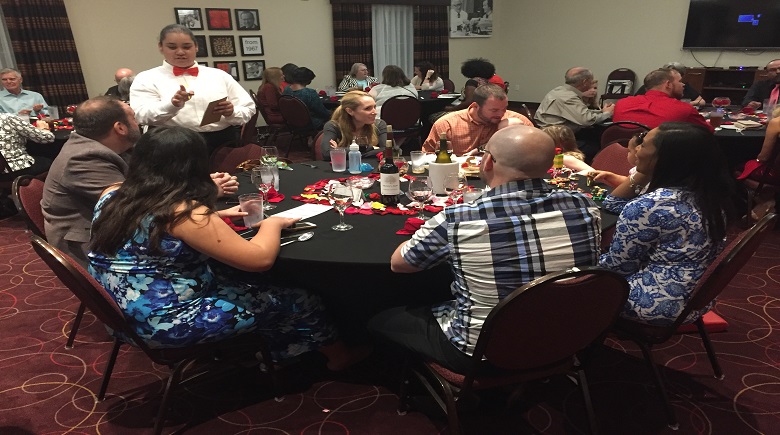 Brady, enjoying the evening with his daughter that evening, was most impressed by the food and service, especially his shrimp bisque and mushroom appetizer.
"I certainly would not have known how to do this if I were their age, so I am really impressed," he said.
Brian Marti, Lake Region High School culinary instructor, has been assisting the dinner for the past three years.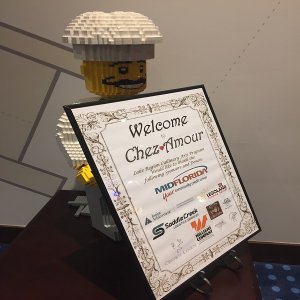 While he helps oversee the operation, everything from the menu preparation to the cooking and serving is all done by the students, with him providing them occasional guidance.
"The students are doing everything," he said. "I'm just kind of the bystander, my duty is to give advice and show them the right way to do things when they ask questions…[Otherwise], this is a student run business…and they get to reap the benefits."
Prior to his current experience, he had served as an executive chef ever since his graduation from Johnson & Wales University in Norfolk, VA.
Upon serving as a judge during a SkillsUSA competition, he saw the advantage of providing guidance for the next generation, and began his current position as the high school culinary instructor six years ago.
"I saw what the kids were doing and I thought it would be fun to work for the kids and try to get them to learn some neat things," he said.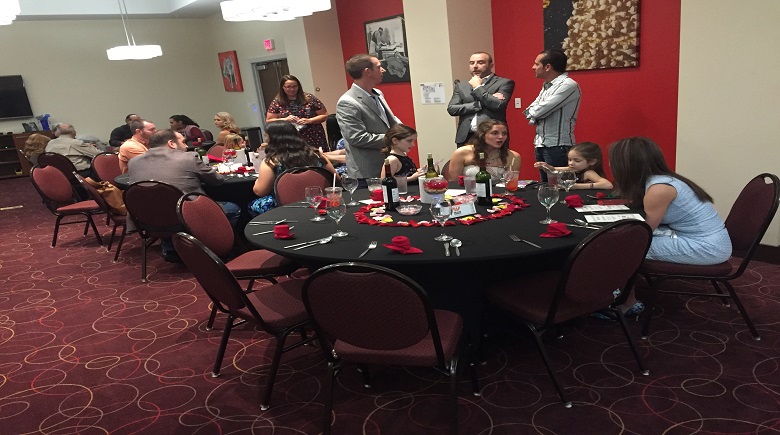 Allowing his students to take charge of their own restaurant and handle all of the operations from start to finish, Marti has nothing but the upmost confidence in them.
In fact, the only real obstacle facing his students is having them balance out that volunteer work with their school work and even day jobs.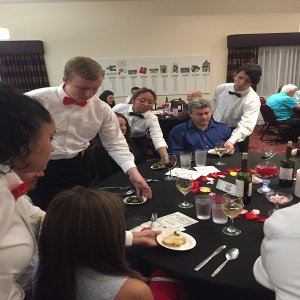 Even then, most of his students look forward to this annual dinner each year, with it being the highlight of their school careers.
"I always have the highest expectation with my students," he said. "They know that, and they always deliver. I do not have any worries or qualms, but I do have extremely high patience that they will exceed those expectations as usual."