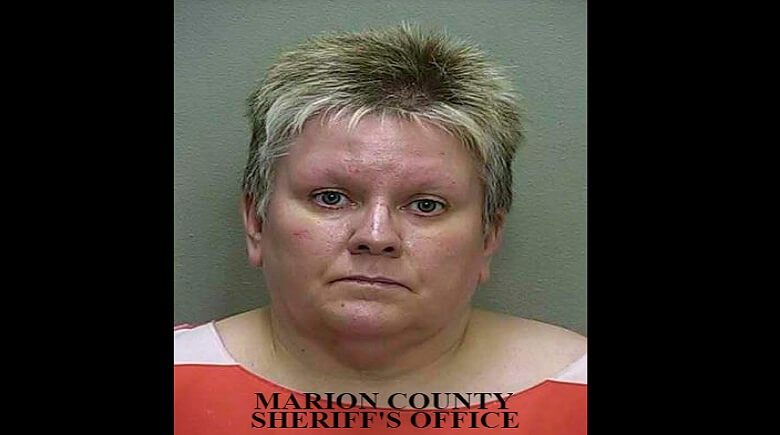 PCSO Release:
A 52-year-old woman who offered to assist her 67-year-old disabled neighbor with her finances, but instead took advantage of her, has been arrested on a warrant from the Polk County Sheriff's Office.
The investigation into Cathy Britton's scheme began in September of 2017, when Citizen's Bank and Trust notified PCSO about fraudulent activity on the victim's bank account. The victim had been given $4,000.00 following the death of her boyfriend, and in September of 2015, Britton agreed to help the other woman manage her finances. Instead, she depleted the woman's funds. The victim suffers from cerebral palsy, and does not know how to write checks.
Detectives found twenty checks written out to Britton from the victim's account, for a total of $5,354.27. Britton had also been added to the victim's savings account in January 2016. The balance of the account at that time was nearly $16,000.00, but it dwindled each month until September of 2017 when the balance stood at $70.35.
In May of 2016, Britton purchased an air conditioning system for $4,554.00 using money from the victim's account. Britton acknowledged this to the detective, saying that she was willing to pay the woman back.
The victim told investigators that she did ask for Britton's help managing her finances, but never authorized her to write checks or purchase an air conditioner.
"The victim reached out for help after her boyfriend died, and rather than seeing the opportunity to do something good, Cathy Britton did the exact opposite—she stole thousands of dollars from the woman instead. How someone could do something like this is just baffling." – Grady Judd, Sheriff
After deputies obtained a warrant for her arrest, Britton was located and arrested in Marion County, Florida on Thursday, February 8, 2017. She will be transported back to Polk County.
She is charged with 20 counts of Forgery (F-3), 20 counts of Uttering a False Instrument (F-3), Grand Theft (F-3), Use/Possession of ID of Another (F-3), Exploitation of the Elderly (F-3). Her prior criminal history includes two convictions for theft in Ohio.