LEGOLAND Florida Resort Kicks off the End of January with LEGO NINJAGO Days
By Allison Williams
LEGOLAND Florida Resort kicked off its LEGO NINJAGO Days Saturday. When the gates opened, children ran inside the park to explore all of the Ninja-themed events and shows throughout LEGOLAND.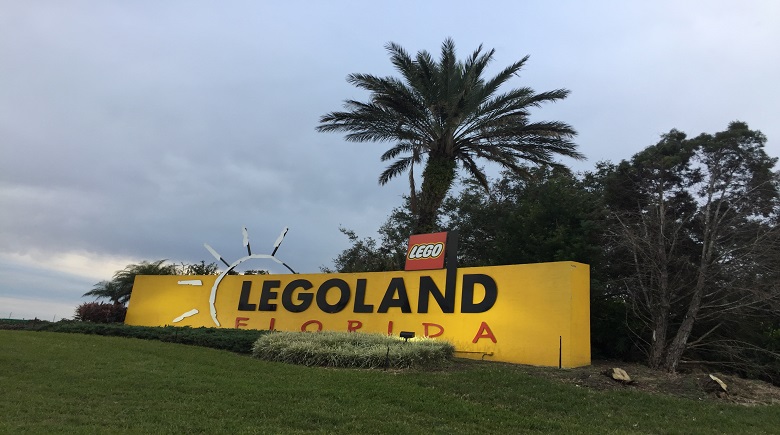 During LEGO NINJAGO Days, the park opens at 10 a.m. and just as the gates open, the crowd is invited in to gather around for to see the opening show. One lucky child gets chosen from the crowd to hit the gong, signaling that the park and LEGO Ninjago Days is officially open.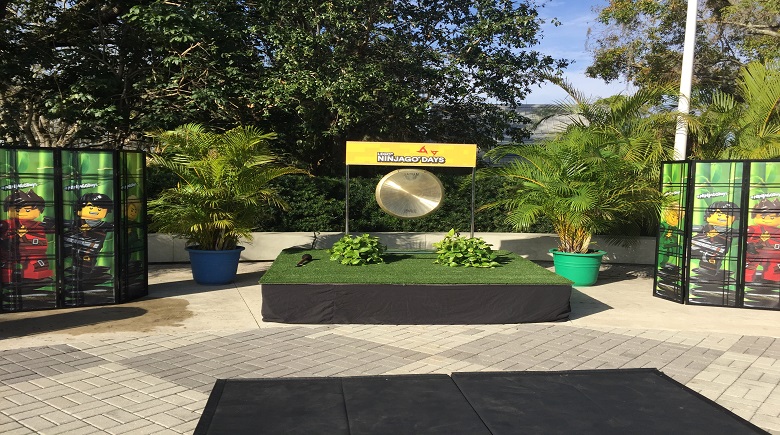 Not only do children get to experience Ninja-themed events throughout the day, but also they are encouraged to go to LEGOLAND dressed in their favorite ninja or villain costumes. The children dressed up have a chance to win a prize each day.
During park hours, children are given the opportunity to participate in a scavenger hunt to locate Master Wu, the famous ninja mentor in The LEGO Ninjago Movie. Children pick up entry forms toward the front of the park at the LEGO Studio Store and then head to MINILAND USA to see how many hidden Master Wu characters they can find. MINILAND USA has several landmarks from around the United States made entirely out of LEGO bricks.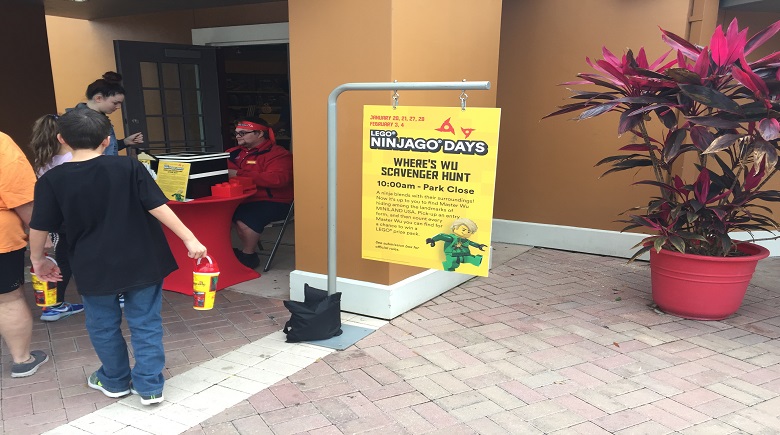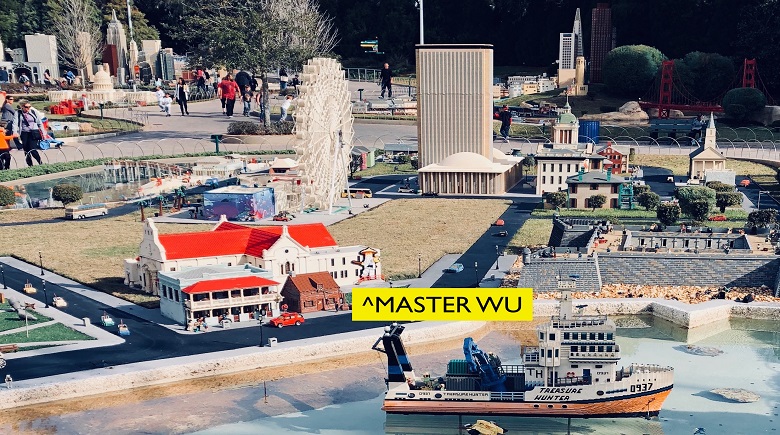 After completing the scavenger hunt, children bring back their entry form with the number of Master Wu figures they found and receive a LEGO brick prize for playing. The entry forms are also put into a box for a drawing to win a LEGO prize pack.
The Wells Fargo Fun Town 4D Theater also has showings of Master of the 4th Dimension playing multiple times throughout the day. This short movie gives children a 4D experience about the heroes of NINJAGO City. Children are also able to meet Master Wu himself at the theater.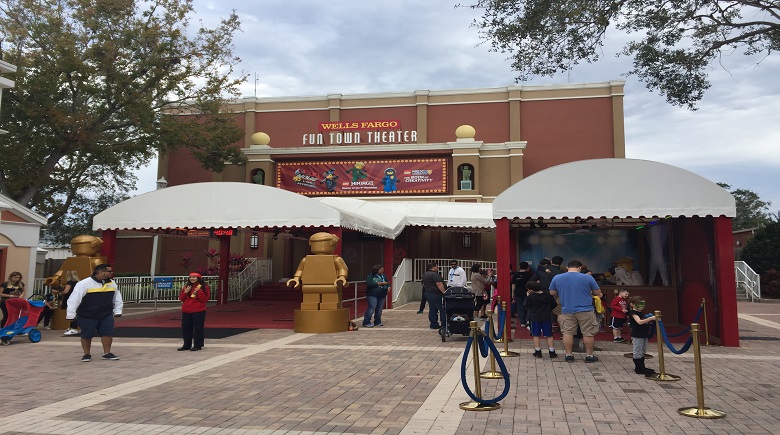 Just outside of LEGO NINJAGO World, real-life ninjas perform a show for the crowd three times a day. They dance, flip, fight and show off theirs ninja skills to entertain the crowd.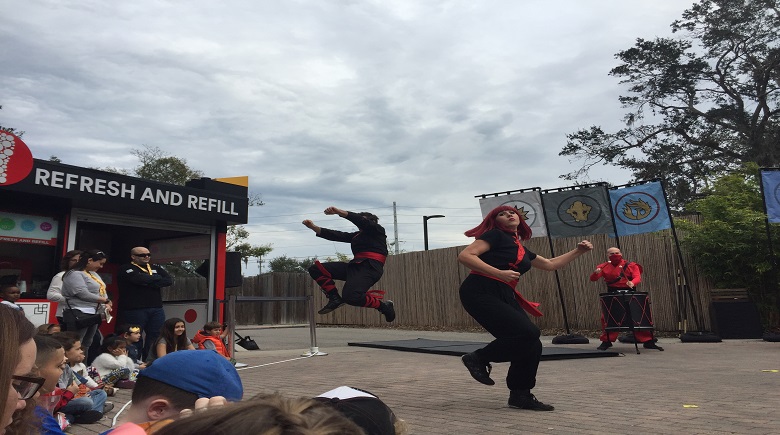 Also outside of LEGO NINJAGO World is where Ninjoga takes place. At 2 p.m. a ninja-themed yoga class takes place. The first 50 children who sign up for Ninjoga receive a souvenir LEGOLAND towel to take home with them after the Ninjoga class.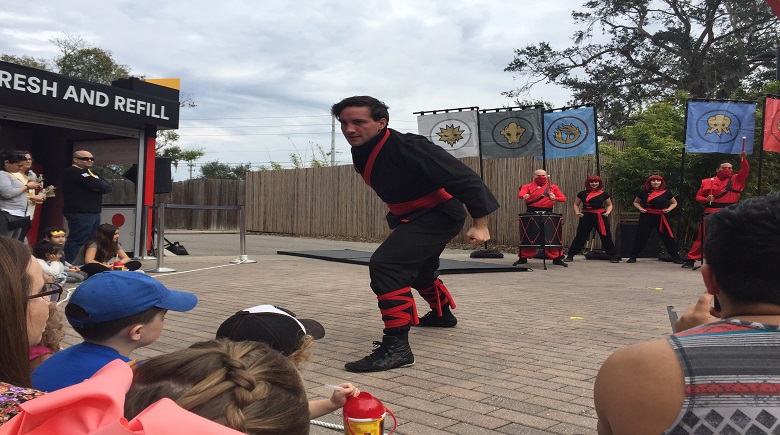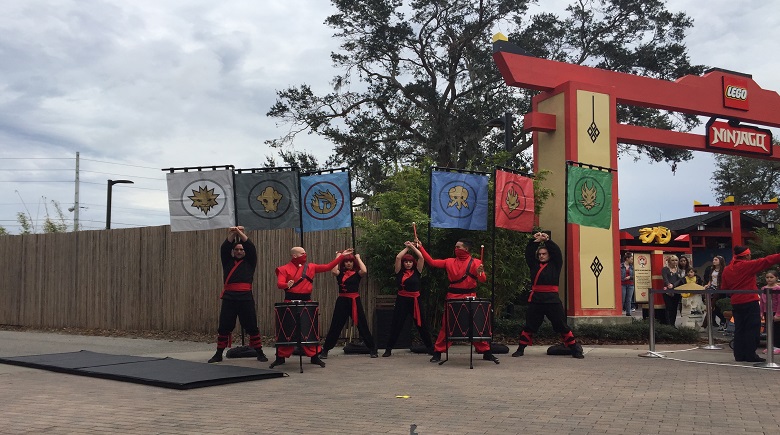 LEGO NINJAGO Days is only available for a limited time.
Dates:
January 20-21
January 27-28
February 3-4