Crash involving military vehicles on U.S. 27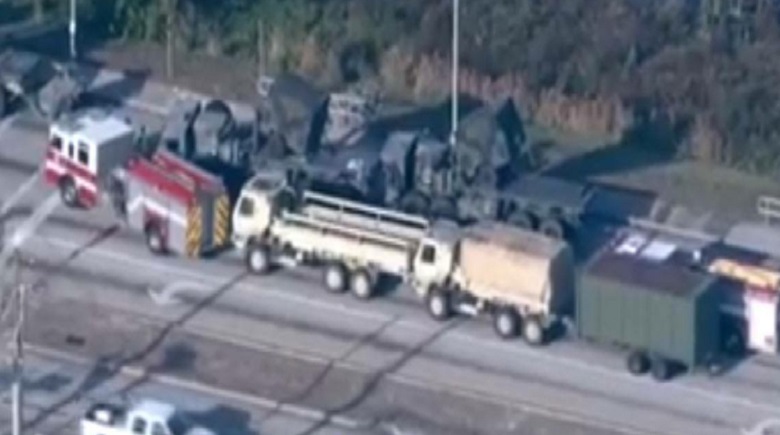 SEBRING — One person has been killed and three others injured in a crash involving military vehicles in Sebring on Friday, Jan. 19.
The crash was reported just before 1 p.m. at the intersection of U.S. 27 and Hammock Road. Three Palletized Load System (PLS) vehicles were headed north when the rear-most vehicle failed to stop in time at a red light and collided with the middle vehicle.
The driver of the third vehicle was killed, and the passenger had to be extricated with serious injuries. Three other people were taken to local hospitals.
All the vehicles and people involved in the crash were assigned to a National Guard unit out of Miami. The Sebring Police Department is investigating the crash.