Police Department Wins First Place At 3rd Annual Sizzlin Smokin BBQ
by James Coulter
While the annual Sizzlin' Smokin' BBQ Cook-Off in Winter Haven had the fire department dominating the awards, this year had the police department on top by winning first place.
David Castle, Captain of the Investigative Services Bureau, and his team from the Winter Haven Police Department won first place at the Third Annual Sizzlin' Smokin' BBQ on Friday.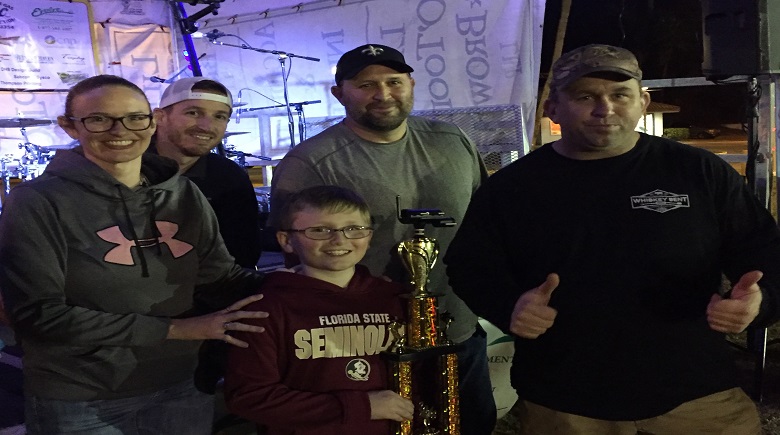 Making his victory all the more outstanding was how it was his second time participating within the annual barbecue competition, he said.
"It is awesome," he said. "It is a great cause, we worked hard, we pulled together, and we struggled all day…It is a good time for the city departments to compete with one another and have camaraderie."
The police department had another victory that evening with its Salt n' Pepa team winning the People's Choice award by accumulating $326 in tips.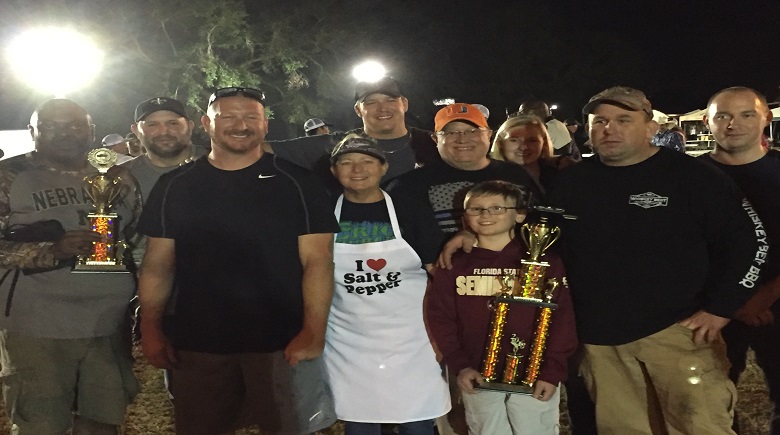 The Winter Haven Fire Department received the remaining awards, with its Butt and Hoses team winning second place, Last Place Que winning third place, and Street Burners winning last place.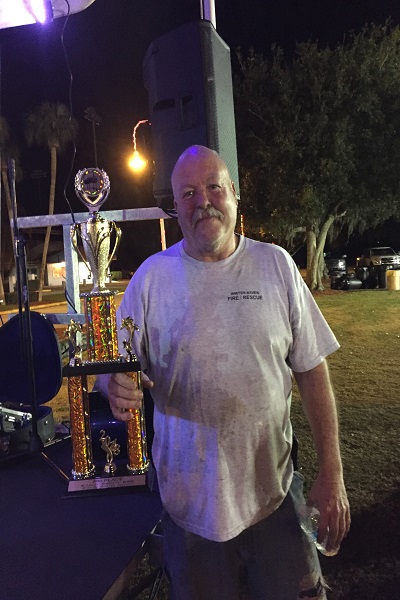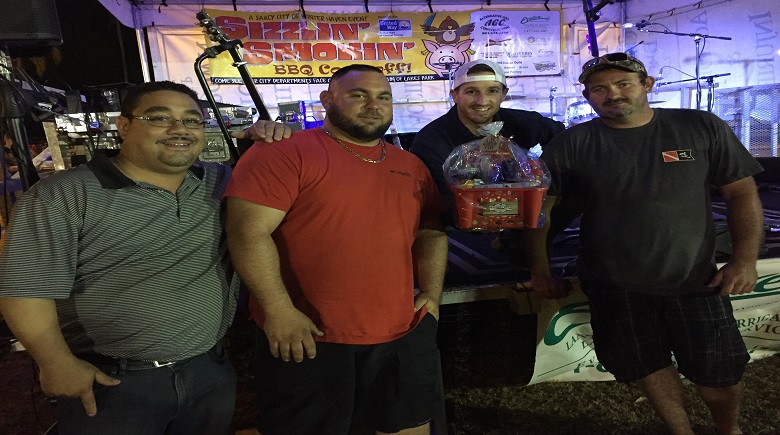 Sizzlin Smokin BBQ provides friendly competition among cooking teams of city employees from each municipal department including police, fire, utilities, and park and recreation.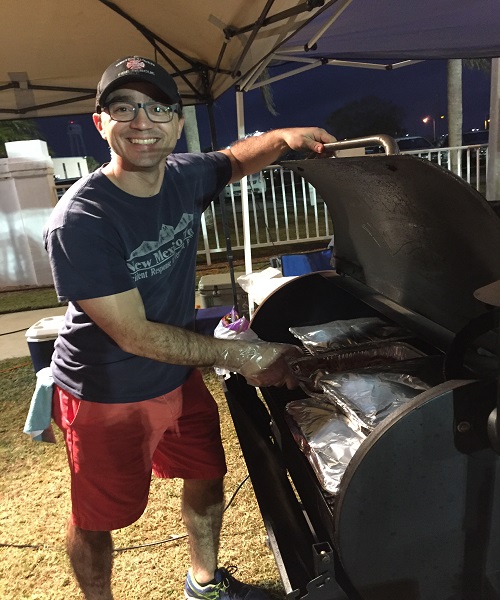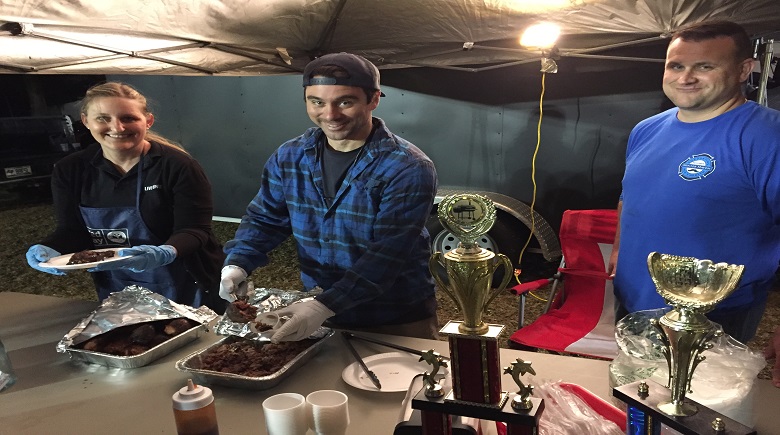 Inspired by the Annual Chili Cook Off in Bartow, the annual barbecue event was started three years ago to provide city residents and officials with the opportunity to serve and enjoy local home cooked barbecue while also supporting their local community.
"We have focused on making this more of a hometown community get together, keeping it local and close to keep the community [together]," said Cameron Stevens of city's Park and Recreations.
Expectations for this year's event were especially high, as more than half of the barbecue sample tickets (an estimated total of 750) were sold out the day before the event.
Each year, the proceeds from the event go towards a local non-profit organization. Last year's proceeds went to the Women's Resource Center of Central Florida, while this year's proceeds went to United Way of Winter Haven.
Aside from the local support for the event, as well as the support provided by the event, most of the event's success stems from the willingness of the city employees to participate.
While most departments have one team each, others have multiple teams. The Winter Haven Fire Department has five teams from its the three shifts.
With several of their own members competing against each other, the event allows for a bit of friendly rivalry among them, but nonetheless helps inspire an overall sense of camaraderie, explained Deputy Chief Shannon Duncan.
"We are a brotherhood, we are as tight as can be," he said. "We work for a common mission, but when we are here, they are like any other team, we are out to beat them."
For some teams, their main goal is to win big and bring home the trophy.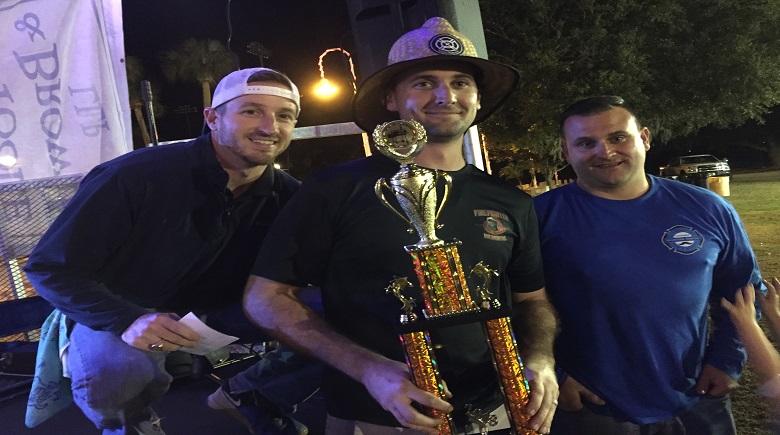 Tim McGee and his fellow fire department members have been attending ever since the inaugural event, and they have won first place for the past two years.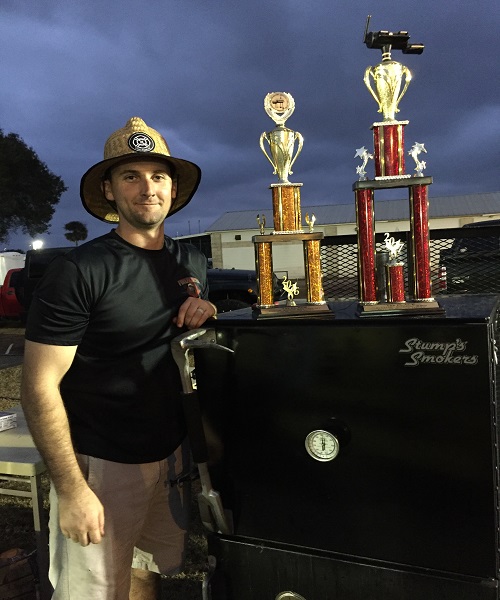 Of course, it more than helps that McGee himself has more than five years of experience with barbecue cooking competition.
"I always pay attention to detail and make sure the food that is the same that I would serve to anyone else," McGee explained.
For others, being able to participate within such a friendly community event and support a local cause is reward enough for them.
For Jamie Brown, Information Officer with the City Police Department, she and her team don't enter to win, but to cook good barbecue and have an overall good time with her fellow city department members.
Of course, that made it all the more surprising when they won the people's choice award.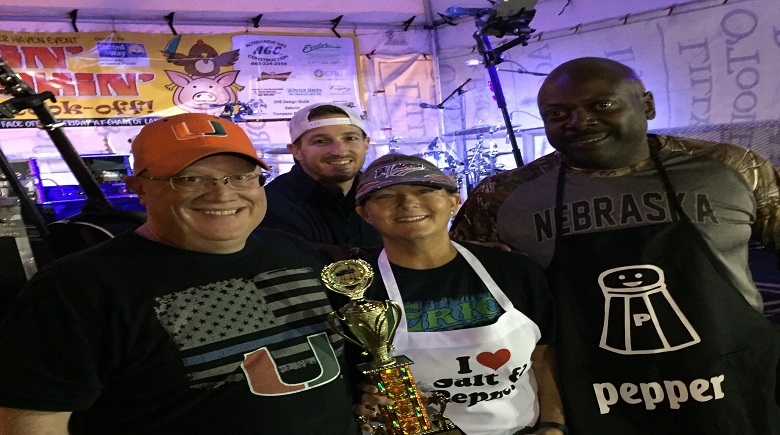 "We are not competitors, we do not do this professionally, we do this because we love barbecue," she said. "It brings the City of Winter Haven together because every team works for the city. We are all in this together. We may talk some smack, but we do this for one reason only, and that is for a good cause."
While their participation could mean winning the bragging rights for cooking the best barbecue in the city, such participation and camaraderie comes more than easily for the city employees.
"It shows that the employees want to give back to the community just as much as anyone else does, so it is fun for them to build camaraderie and just a way for us to give back," Stevens said.