Lakeland Man Arrested in Deputy-Involved Shooting; No Deputies Hurt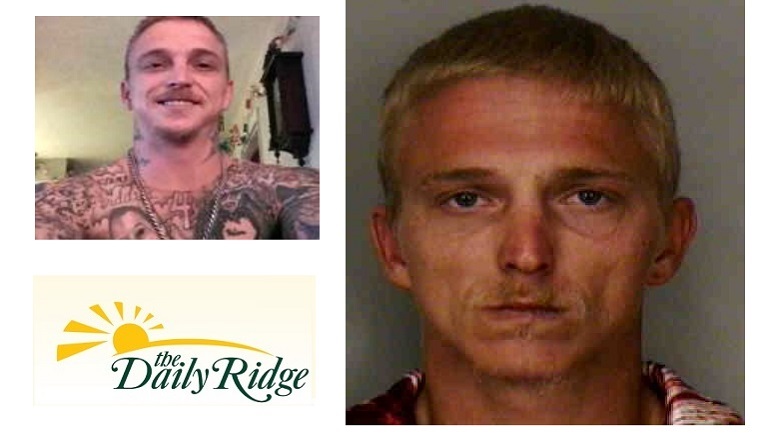 PCSO Release:
On Friday, January 12, 2018 at 6:00 a.m., a Lakeland man was shot and critically injured by Polk County Sheriff's Office deputies, after he shot at them while they were attempting to conduct a traffic stop on him on State Road 33 (Lakeland Hills Blvd) and University Blvd, in Lakeland.
The man was identified as Joshua A Imhoff, 32 years-old of 2507 Meadow Lane, Lakeland.
Deputies responded to a domestic disturbance on Powerline Rd, Davenport around 4:30 a.m. Imhoff's ex-girlfriend reported that he sent her threatening messages, and a photo of a gun, putting her in fear for her life.
A BOLO (Be On The Look-Out) was issued for the suspect and his blue Toyota Tacoma. Responding units were informed that Imhoff was armed with a firearm, and that he had made suicide-by-cop statements in the past. At 5:35 a.m., Imhoff's truck was spotted on Hwy 27 near I-4, and as deputies attempted a traffic stop he began doing donuts on the onramp, then fled westbound on I-4.
Deputies attempted to stop the truck with stop-sticks as he was exiting I-4 at Exit-38 (SR 33), but he drove around them while trying to ram one of the deputies.
A second attempt with the stop-sticks was successful, causing damage to the truck's tires. Imhoff, while still driving, began shooting at the deputies out his window.
After losing control of his truck, and coming to a stop off of State Road 33 (Lakeland Hills) near University Blvd in Lakeland, Imhoff continued exchanging gunfire with deputies as he started running south on foot. One of the deputies knocked Imhoff to the ground with his patrol car.
As the deputies moved to apprehend him, Imhoff came at them with a knife. The deputies shot Imhoff, hitting him three times. Deputies then began life-saving measures on Imhoff.  EMS transported him to a nearby hospital, where he remains in stable condition. Imhoff's next-of-kin has been notified.
None of the deputies were injured.
Imhoff is being charged with: attempted 1st degree murder on a LEO (6 counts), aggravated assault on a LEO, fleeing to elude, aggravated stalking, domestic violence by strangulation, carrying a concealed weapon (knife in boot), possession of a firearm by a convicted felon, and threats against LEO.
Imhoff's prior criminal history includes twelve felony and four misdemeanor charges, consisting of: domestic aggravated stalking, violation of probation, giving false name to 2nd-hand dealer, burglary, grand theft, forgery, possession of marijuana, possession of controlled substance, possession of paraphernalia, shooting a deadly missile, battery, and domestic battery.
Standard protocol for all deputy-involved shootings will include three independent investigations.  PCSO homicide unit will conduct a criminal investigation. Administrative Investigations will conduct an administrative inquiry. The State Attorney's Office will conduct a separate investigation. Per agency protocol the members involved will be on administrative leave with pay during the initial phase of the investigation.
This is an ongoing investigation.
***UPDATE****
This is an update regarding the deputy-involved shooting currently being investigated by the Polk County Sheriff's Office on CR 33 (Lakeland Hills Blvd) between University Blvd and Combee Rd in Lakeland.
The suspect has been identified as Joshua A Imhoff 32 year-old, of 2507 Meadow Lane, Lakeland. He was taken to a local hospital, and was listed as critical, but stable condition.
Imhoff is a convicted felon, and is prohibited from having a firearm.
His prior criminal history includes twelve felony charges, and four misdemeanor charges, to include: Domestic-Aggravated Stalking, Violation of Probation, False Name to 2nd-hand dealer, Burglary, Grand Theft, Forgery, Possession of marijuana, Possession of Controlled Substance, Possession of Paraphernalia, Shooting a Deadly Missile into Dwelling/Vehicle/Building, Battery, and Domestic Battery.
Original Release:
The Polk County Sheriff's Office is currently working a Deputy-Involved Shooting in the area of Hwy 33 (Highlands Blvd) and Combee Road (33A/659), Lakeland which occurred around 5:52 a.m. this morning 01/12/18.
No deputies were injured. A suspect is in custody, and no other suspects are being sought.
Hwy 33 is closed at the intersections of Combee Rd, as well as University Blvd.