Cops and Kids at Christmas 2017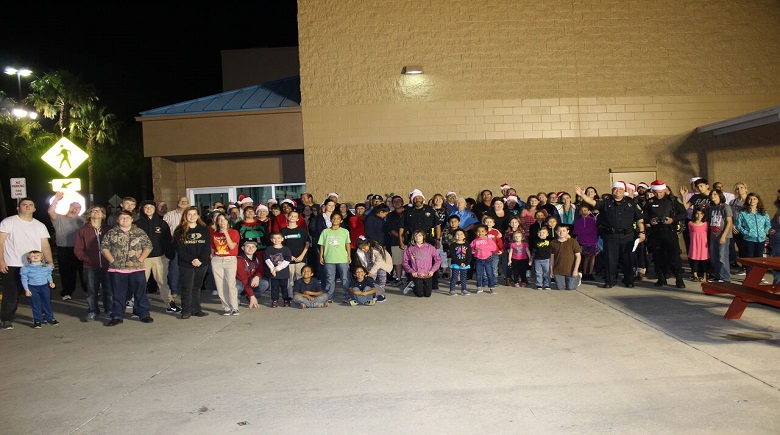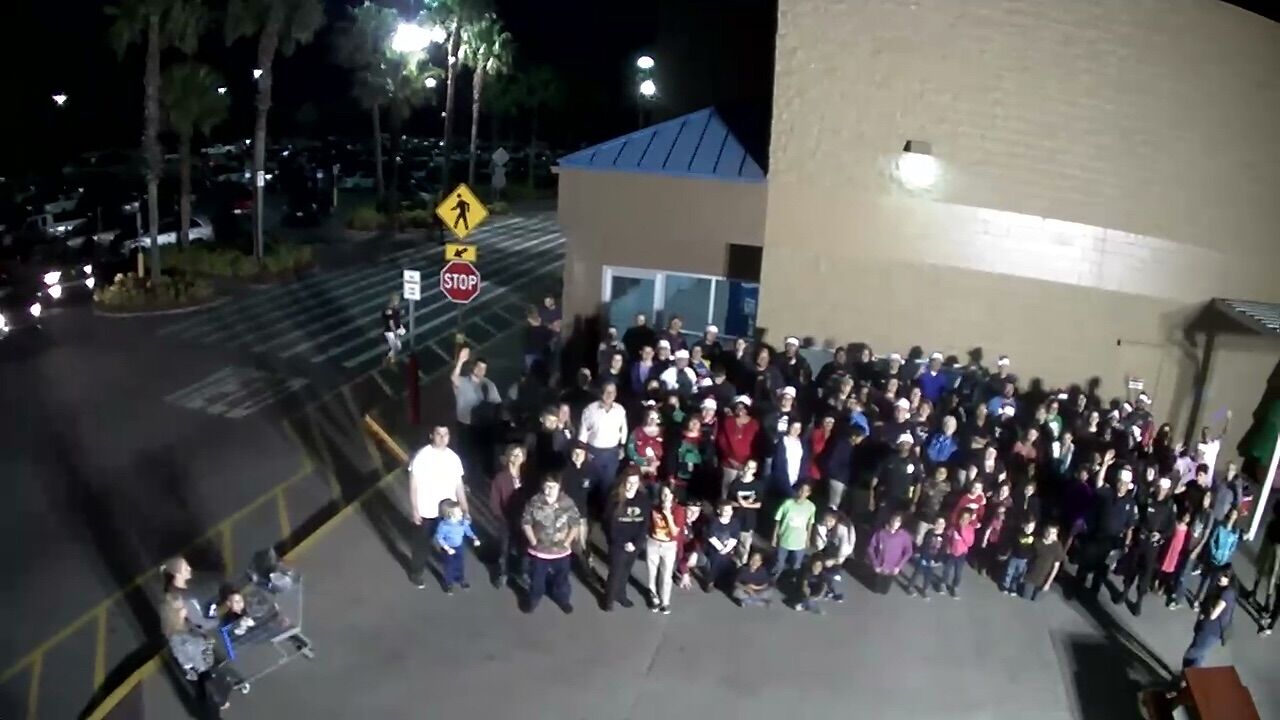 On December 14, 2017 Lake Wales Police Department employees and volunteers participated in the annual Shop with a Cop program.  Fifty-two children from the community and the children's families met at Wal-Mart for a special shopping trip with Lake Wales Police Department members and volunteers.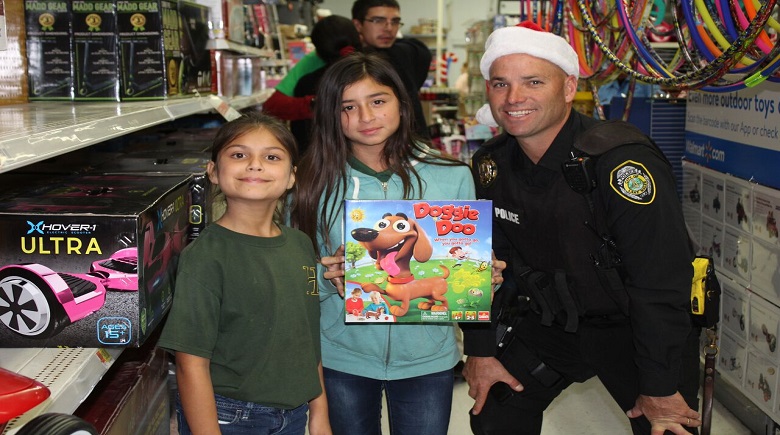 The children who participated in the Shop with a Cop event were selected by officers partnering with local schools to identify students in need and by officers who through the course of their day to day duties were aware of children in need. The intent of this event is to build positive relationships between the children who participate and the police. Also, it provided a special time for children who may not have received Christmas presents.  During Shop with a Cop, children were assigned to officers and volunteers who escorted them through Wal-Mart as they shopped for whatever they wanted. Through generous donations from many sponsors and vendors, WALMART provided each family with 2 bags of food items, a turkey and a live Christmas tree this year.  The WALMART employees also collected donations among themselves and provided gift cards to each family.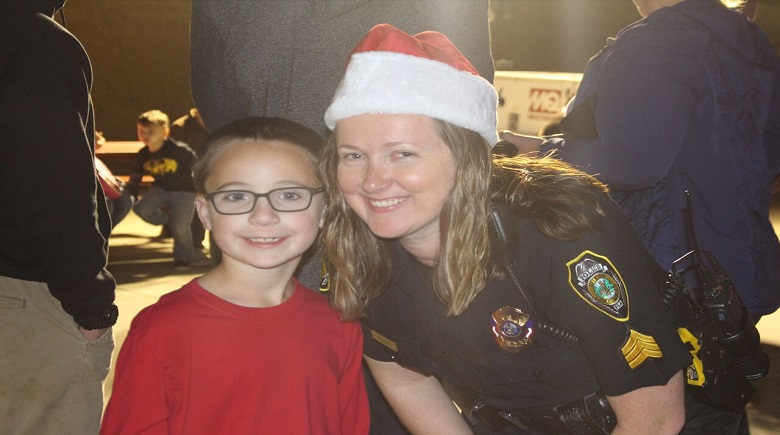 This year we also had a student from Bok Academy, MJ Yodonis, who is also the son of one of our officers, organize a 5K to raise money for Shop With a Cop. It began as a school assignment and grew in to an event that raised over $2500 and began an annual event we hope to continue.  MJ attended Shop With a Cop with his dad last year and was impressed enough to want to do more so when the assignment was presented to him he chose to raise money for this special event.  He did an awesome job and we are very proud of him and his efforts.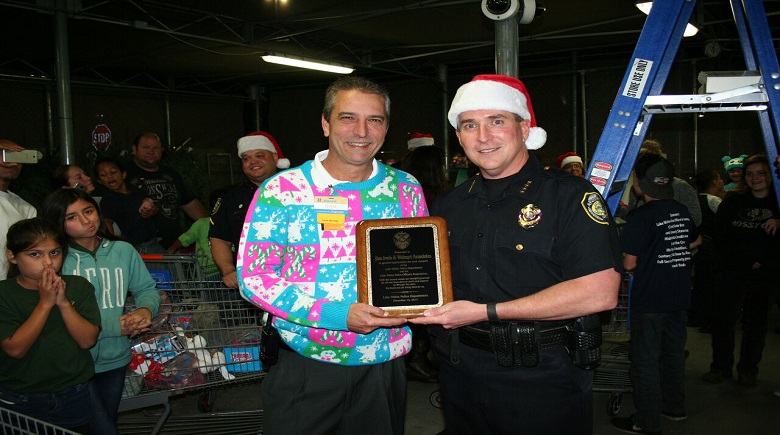 There are several sponsors who made the $4,770.00 Shop with a Cop event possible. They are the Lake Wales Police Department, Wal-Mart, Wal-Mart employees, the Lake Wales Police Officer's Association, McGuire KIA, Terry Loyd, Center State Bank, Mid-Florida Credit Union, Lori Kennedy State Farm, Victor Story, Tim Bean, Carlsberg Estates, Full Service Property Management, Century 21 At Your Service Realty, Home for Polk Inc, Up at the Cross, His Way Creation, Frank Yodonis, Michael, Michelle, Mckenzie, & MJ Yodonis, and many anonymous cash donations.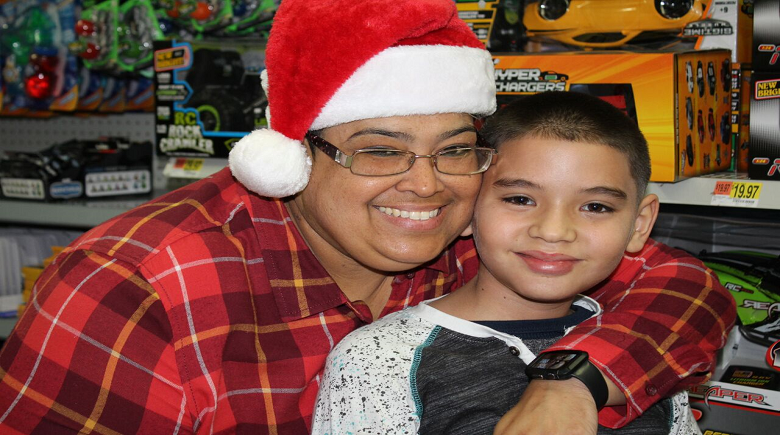 Comments from Deputy Chief Troy Schulze:
The Lake Wales Police Officer's Association began partnering with local businesses and residents in 2012 to create a special Christmas shopping trip for children in our community. This special Christmas shopping trip was named "Shop With a Cop". Hundreds of children have had a positive experience by doing their own Christmas shopping alongside members of the Lake Wales Police Department. Each Shop With a Cop event has been held at Wal-Mart on a mid-December evening. Witnessing a Shop With a Cop event will likely restore the dreams and hopes of Christmas to anyone who has lost them. The parking lot is filled with marked and unmarked police vehicles. Dozens of uniformed officers, detectives, and other police department members greet pre-selected families in front of Wal-Mart. Police department members are assigned to families and the shopping begins. As the children are escorted through the store some know exactly what they want and their shopping experience is brief while others look around carefully to see what catches their eye. Those escorting the children while they shop and bystanders who just happen to be in Wal-Mart while the children shop are gripped by the look in the children's eyes and the smiles on their faces. This event seems to fill Wal-Mart with joy and laughter! We have seen children purchase their first bicycles, purchase gifts not only for themselves but also for other family members, and some have even purchased food for their family so they would have dinner. Some of the bravest and strongest law enforcement officers you will ever meet have been brought to tears of joy by a hug and a thank you from a child or their family at the conclusion of a Shop With a Cop event. So, has Shop With a Cop been a success? After witnessing children's dreams become reality, hope restored, families being together, relationships developed, partnerships improved, and the generosity of our community revealed we would say yes. Merry Christmas!!!