CRIME STOPPERS BULLETIN: ATTEMPTED ARMED ROBBERY SUSPECT WITH A WARRANT
UPDATE: EDNER DELY TURNED HIMSELF IN TO THE PASCO COUNTY JAIL DURING THE EVENING HOURS OF DECEMBER 13, 2017. HE HAD POLK COUNTY WARRANTS FOR ATTEMPTED ARMED ROBBERY & POSSESSION OF A FIREARM BY A CONVICTED FELON FOR AN ATTEMPTED ROBBERY OF A CAB DRIVER. HE WILL BE TRANSFERRED TO POLK AT A LATER DATE.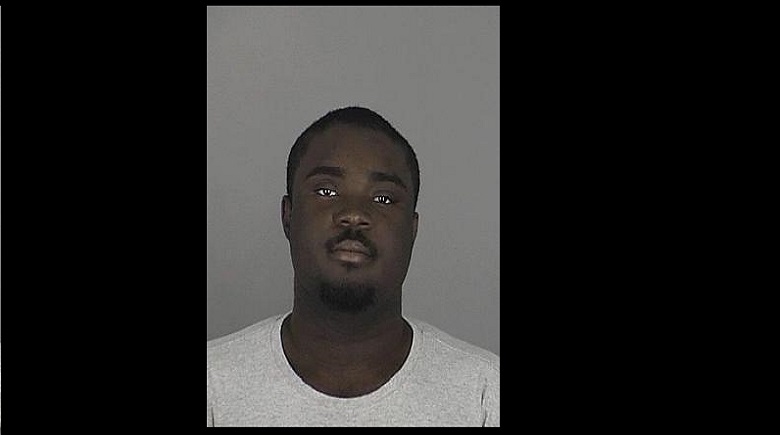 PCSO detectives are seeking the public's help in locating a suspect who has a warrant for his arrest for committing an attempted armed robbery just after midnight on the morning of Monday, December 11, 2017, at the Sunoco gas station located at 2100 West Memorial Blvd in Lakeland.
The victim, who is a taxi driver, drove the suspect – positively identified as 25-year-old Edner Dely of Dade City – from a closed office building in Dade City to a location in Lakeland, and then to the Sunoco to retrieve cash from an ATM to pay the taxi fare. While at the gas station, Dely exited the taxi and went to the ATM located inside the store. When Dely returned to the taxi, he removed a small chrome handgun from his pocket and demanded the victim give him everything he had. The victim told Dely he did not have anything and Dely fled the scene on foot.
Dely is a black male, and was wearing black shorts, a black hooded jacket, and black sneakers at the time. He is 6'5″ tall and 280 lbs. His last known address is 37134 Goldenrod Court in Dade City. A prior Pasco County Jail mugshot can be seen here (click the link below).
Dely has a Polk County warrant for attempted armed robbery and possession of a firearm by a convicted felon. He is to be considered ARMED AND DANGEROUS!
His criminal history includes previous arrests for attempted murder, aggravated assault with a deadly weapon, carrying a concealed weapon, exhibiting a weapon within 1,000 feet of a school, battery, robbery by sudden snatching, and VOP. He has a previous felony conviction for armed burglary.
If anyone has information on the whereabouts of Edner Dely, they are urged to contact Detective Reveron at 863-298-6947.
Anyone with information who wants to REMAIN ANONYMOUS and be eligible for a CASH REWARD is asked to call HEARTLAND CRIME STOPPERS AT 1-800-226-TIPS or log onto www.P3tips.com to submit your tip via the web. For a secure and password protected mobile app for your smart device, go to the app store and download the free "P3tips" mobile app. No caller ID, no recorded lines, no tracking cookies, no saved IP addresses. Anonymity is Guaranteed!!