Annual Havendale Christmas Parade brings Polk County together in Celebration
By Allison Williams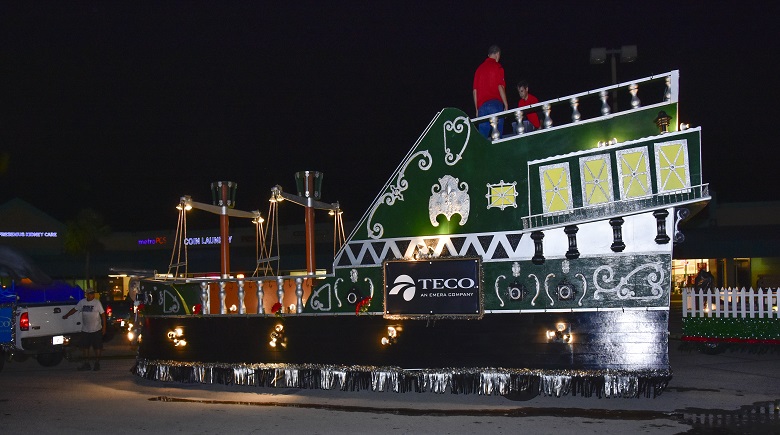 Crowds of people lined the streets Friday evening to see the 2017 Havendale Christmas Parade. The parade started at 6:30 p.m. at Spring Lake Square and made its way to Havendale Boulevard. The City of Winter Haven and City of Auburndale hosts this celebration every year.
Police set up orange cones and directed traffic before, during and after the parade. Swarms of people could be found along the road's edges anticipating the arrival of the floats.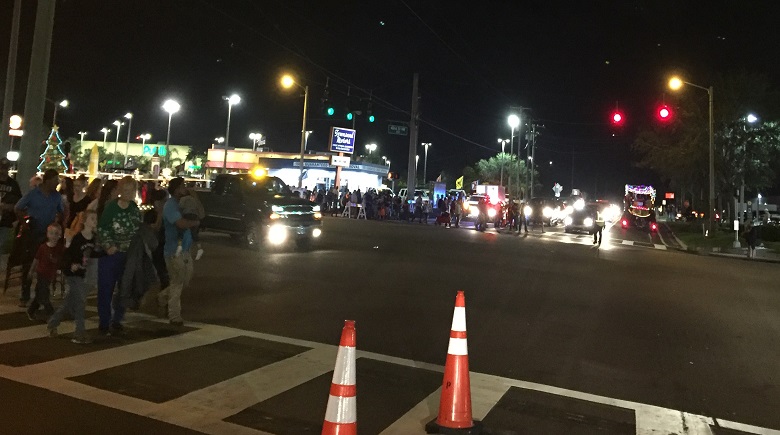 Creative minds from all around inspired unique floats. From decorated boats to bedazzled cars to Star Wars floats, the parade was one to remember.
Casey McKibben, owner of McKibben Power Sport Honda in Winter Haven, and his team came up with a Star Wars themed float to showcase in the parade.
"I'm a big Star Wars nerd," McKibben said. "With the movie coming out, we wanted to do something that the kids would like."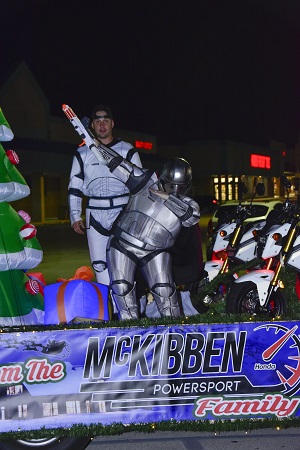 McKibben said he really wanted "something memorable" for this year's parade. The company participated in last year's event for the first time and when the team realized how big it was in the community, they wanted to go even bigger this year. They put more money and time into the Star Wars themed float so that it would be something the community, especially the children of Polk County would remember.
After the parade, the McKibben Power Sports Honda float stopped in a parking lot, and children and families from all around came to see the design up close. Children even grabbed light sabers and jumped in front of the float for a Star Wars photo opportunity.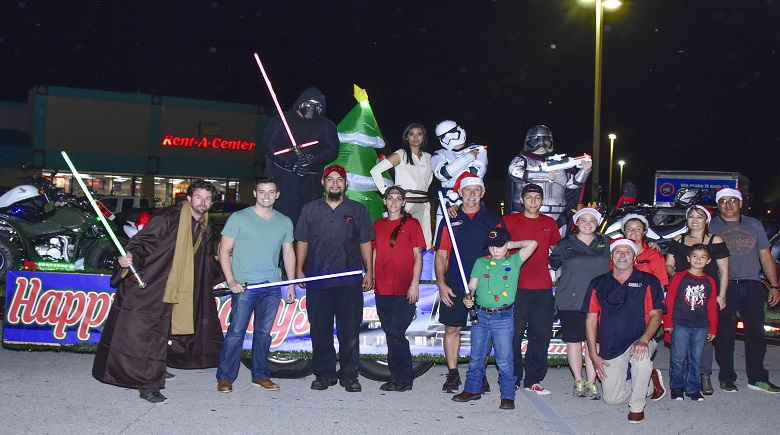 In addition to capturing the crowd's attention with the Star Wars idea, having two dressed up dogs was also sure to turn some heads. Dressed in red and green holiday attire, Gator and Darby had their heads popping out of the truck window entertaining the crowd.
Gator and Darby are always in on the fun. "Both of them are always featured in our ads including television, YouTube, Facebook, Billboards, and Sales," McKibben said.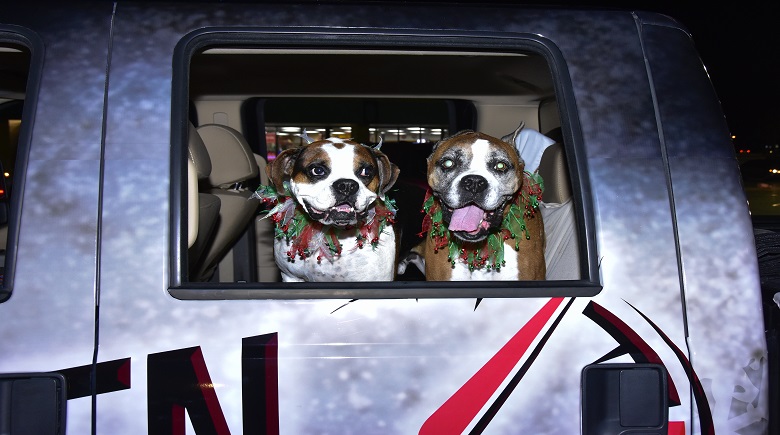 Two young Winter Haven children, Mattie and Rylee, who were a part of the parade, shared their favorite part about the night.
"I liked riding on the float," Mattie said. "It had really loud music."
Her brother Rylee added, "I really liked it when we threw the beads to everyone."
Members of Mattie and Rylee's family have grown up attending the Havendale Christmas Parade every year. It has become a tradition for them.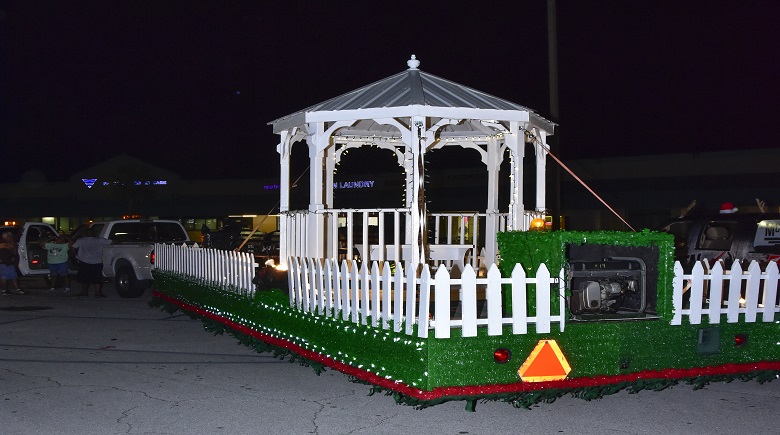 Not only is the parade a fun event to bring the family and community together, but it is also a contest. Judges pick winners for titles such as the Parade Committee Award, the Spirit of Havendale Award, the Mayor's Award and the Spectacular Sparkle Award.
With the massive turnout of family and friends around the area, the Havendale Christmas Parade proves to be a successful holiday event year after year.