Santa Paws Raises Funds For Humane Society For Third Year
by James Coulter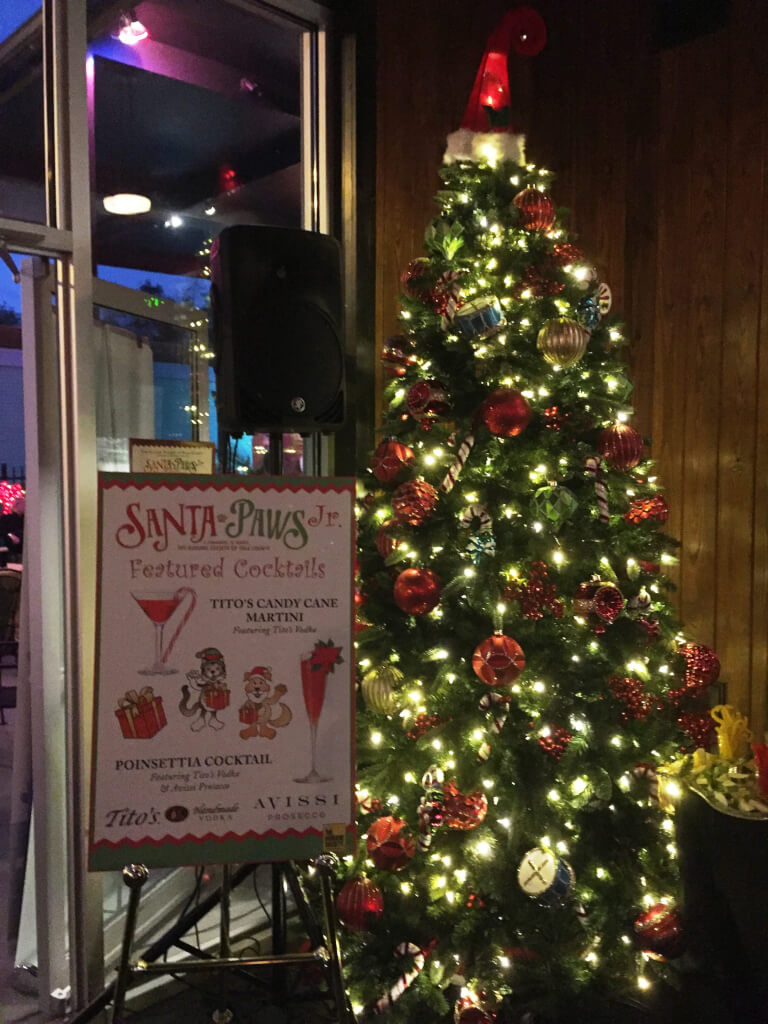 The only thing that Lacy McClintock loves more than her job as a State Farm insurance agent are her two dogs.
While neither of them are shelter pets, as an animal lover, she nevertheless appreciates the good work of the Humane Society of Polk County, the county's only no-kill animal shelter.
To help out such an important organization, McClintock has provided her time and energy into its annual Santa Paws holiday fundraiser, hosted Tuesday evening at Jensen's Corner Bar in Winter Haven.
She has attended the event each and every year, and this year, she most generously donated $350, making her a premium sponsor.
"They take care of our animals that need our love," she said. "If you have a passion for our furry little animals, you need to be here and donate and have a great time with wonderful people."
Santa Paws allows generous donors to give toward the shelter through a $20 cover charge per person, allowing them access to cocktails, appetizers, and an overall festive atmosphere accentuated through the music of local band, Polkweed Muzique.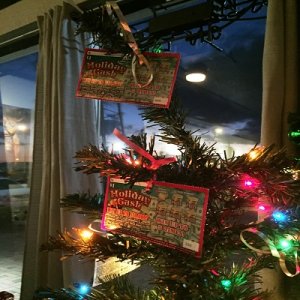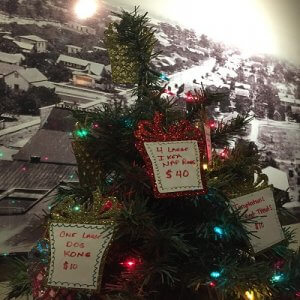 The fundraiser provided other means through which participants could donate to the shelter, be it through a silent wreath auction, a raffle for various items including a "chest of cheer", and a giving tree where guests could pick an ornament with a needed donation and agree to provide said donation.
Guests could also donate items such as dog food, dog toys, blankets, and various other pet items.
For three years, the Humane Society has been hosting this event as their winter fundraiser. Their first year started with a huge event, but since then, their event has been downsized to become more manageable, explained board member Kristie Renardson.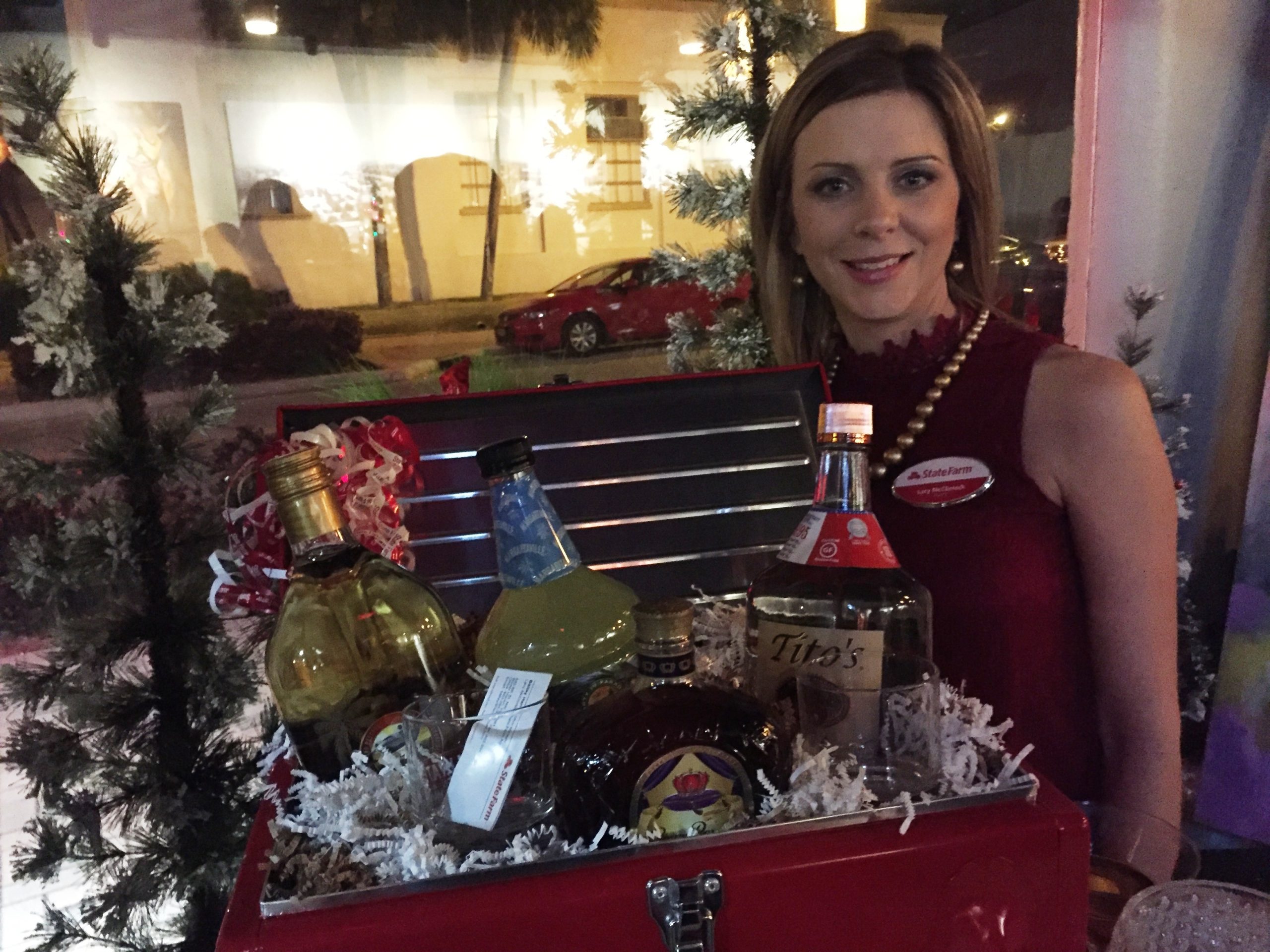 Renardson has been attending the event since it first started three years ago. She loves how the event provides an intimate time for people within the community to come together for a festive evening of food, folks, and fun, while also providing them the opportunity to give back.
"It raises money during a very needy time of year for the animals that we serve," she said. "It seemed appropriate. Everyone loves Santa, and most people like paws of some sort."
Their very first year, they were able to raise $1,700, and every year since then, even after downsizing the event, they have been expecting to reach that same amount at the least or surpass it at the most.
"I love animals, and I want to help out in any way that I can," said board member Jackie Thompson. "Any capacity that I can, it is about raising money for the things that they [need]."
While the shelter requires other resources, their biggest need every year is cash, most of which goes towards paying for the expenses of running their services and putting animals into good homes, explained Executive Director Lisa Baker.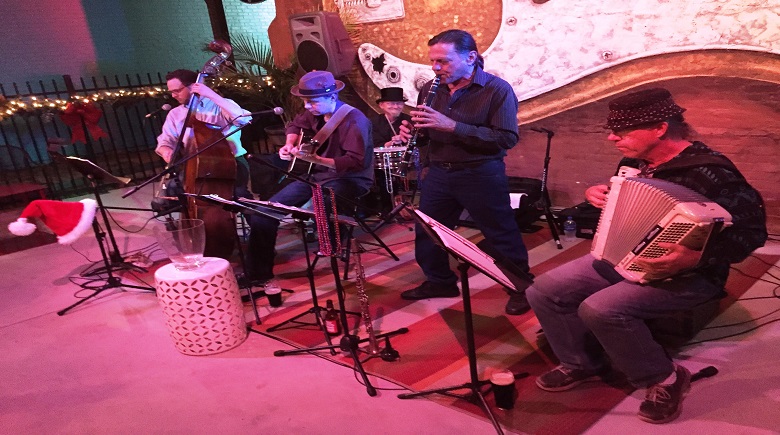 Though the Humane Society hosts various fundraisers every year, Santa Paws proves to be quite popular with its casual and comfortable atmosphere; though any event that allows people to donate towards their good cause is a good one, Baker said.
"We try to reach everyone who is in our support base, whether we are out on a daily affair, or out on a golf tournament, or at a formal event, or at a local event downtown," she said.
To learn more about the Humane Society and to make a donation of your own, visit their website at: http://www.humanesocietyofpolkcounty.org/