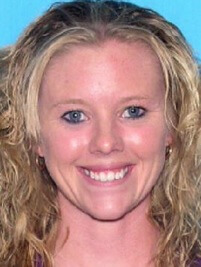 ***** Missing Woman Found *****
Osceola County Sheriff's Office Press Release
Missing Person
Osceola County (December 5, 2017) Osceola County Sheriff's Detectives are asking for help in locating an adult reported missing. Detectives are concerned and looking for Kasondra Naome-Leola Polk, D.O.B. 10/26/1988.
She is a 5'03" white female of average built and is described as having blonde hair and blue eyes. Kasondra was last seen, on Tuesday, December 5, 2017, wearing a blue jean jacket, white T-shirt and blue jeans in the vicinity of Osceola Polk Line Road, Kissimmee, FL.
If contact is made you see Kasondra please contact law enforcement immediately. Anyone with information on this incident is asked to contact the Osceola County Sheriff's Office at (407) 348-2222.