Ovation Bistro And Bar Serves Up Steaks and Barbecue
by James Coulter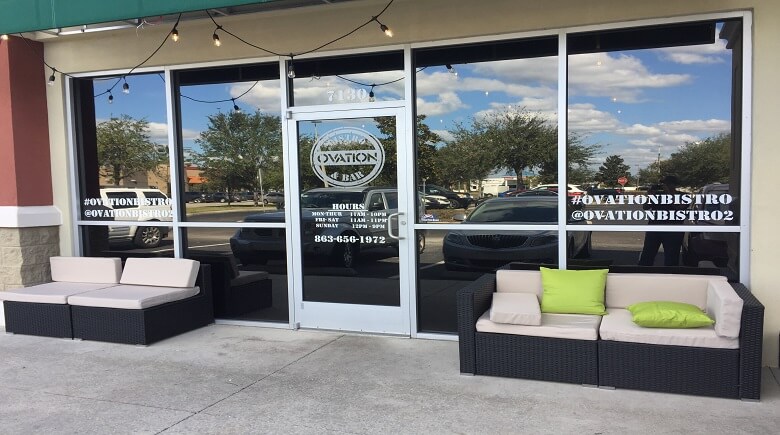 Are you craving steak for dinner tonight? Or would you prefer barbecue? Why not have both?
At Ovation Bistro & Bar, you don't have to choose. This metropolitan restaurant offers both hand-cut steaks and in-house smoked barbecue, combining the best of both city and country dining.
As the "#1 Smokehouse in Central Florida", as rated by TripAdvisor, they offer succulent in-house smoked meats like ribs and brisket cooked to mouth-watering perfection.
If you're in the mood for sirloin, try their hand-cut steaks freshly prepared from USDA choice beef, providing the finest beef at the most affordable price.
Other lunch and dinner selections include an array of soups, salads, fish, chicken, burgers, and appetizers.
Come in on Wine Wednesday to get $10 off a bottle of wine, with a selection of more than 43 bottles.
Ovation Bistro & Bar was originally opened in its original location in Davenport three years ago by Joel Rodriguez and his brother Fernando.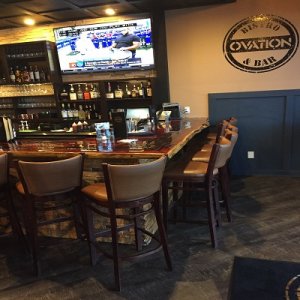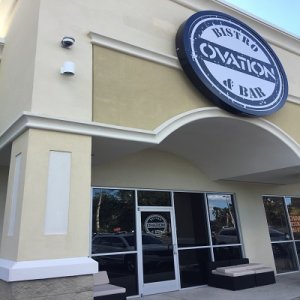 Before that, both of them had gained more than fifteen years' worth of cooking experience from both Outback and Longhorn Steakhouse.
Wanting to share their love of cooking using the new skills they had acquired during that time, the two brothers opened their Davenport location, which has since gained consistently good ratings and reviews.
With the success of their first location, they decided to branch out with a second location in Winter Haven.
The location they chose, which is a short distance down the road from LEGOLAND, lacked restaurants such as theirs, but with recent development in the area, they felt it would be the prime location for their second restaurant.
"There is a need for a restaurant on this side of town, so we decided to fill that void," Rodriguez said.
Aside from serving great barbecue and steaks, their restaurant has also been famous for participating in Tampa Feeding America, a non-profit that helps tackle food scarcity.
"For every signature dish that someone purchases, we purchase a dish for someone in need," Rodriguez explains. "If you have a choice between this dish or that dish, choose the one that will help someone eat. It is one of those feel good things."
Since opening their original Davenport location, they have donated over 20,000 meals for the program, and they hope to continue donating more at their new location.
Making this location most special is their bar, made from a red cedar that originally grew on the premise 12 years ago.
Since their grand opening earlier this October, the new restaurant has received consistently good reviews, with a 5 out of 5 average on Facebook.
"From the moment we walked in we were treated so well," one reviewer said. "We have been looking for a new local place to go and will definitely be back!"
Aside from the good food and service, the one thing customers love most are the hospitable staff, as everyone from the servers to the manager goes out of their way to ensure customer satisfaction.
"While the food and atmosphere at Ovations are both Amazing; what really makes this place special is the Team," another reviewer said. "If you want the best food and service in the area; I highly suggest heading over to Ovations!"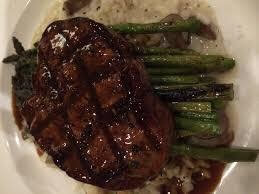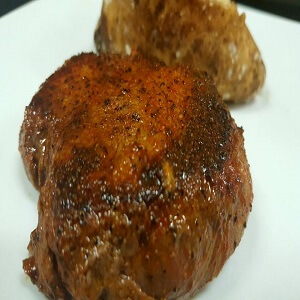 From the moment customers walk in, they can expected to be treated like regulars.
"The first time that you sit down, we will treat you like we know you, we will have a good time, and the food will blow you away," Rodriguez said. "And sometimes the food will not be perfect. But just as fast it is fixed and taken care of as fast as it went wrong."
Such commitment to customer service has allowed Ovation to remain successful at their Davenport location, and it's expected to keep them successful at their new Winter Haven location.
7130 Cypress Gardens Blvd Winter Haven, FL 33884