Winter Haven Police Community Chat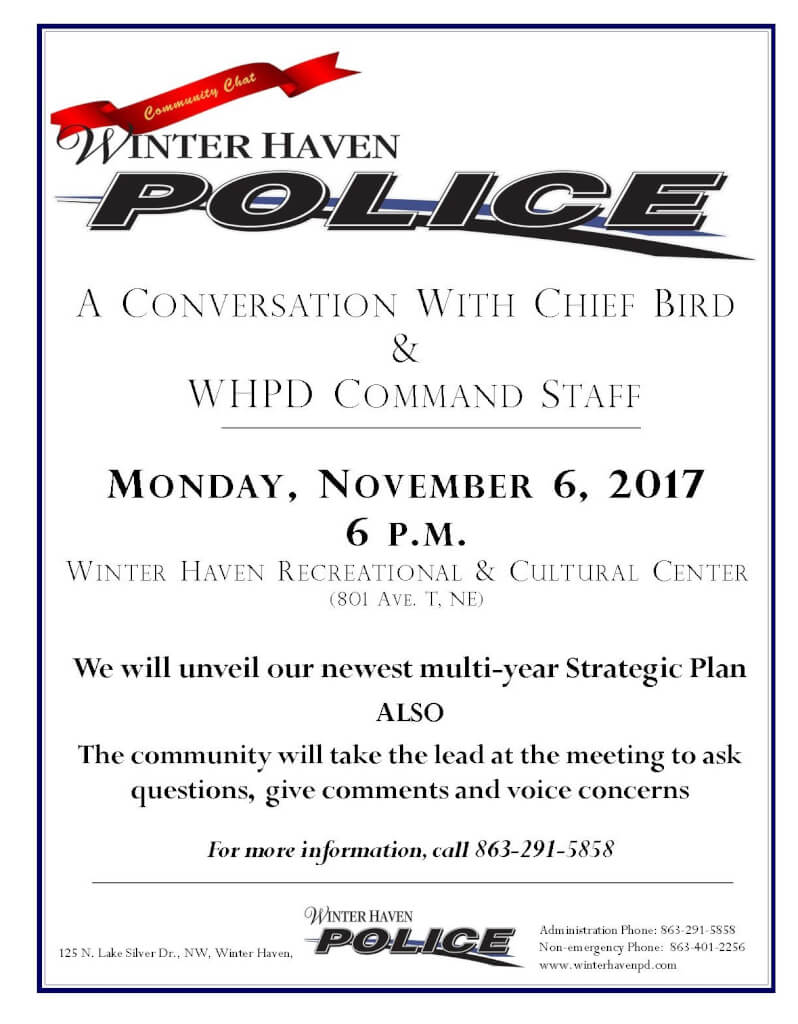 Winter Haven Police Chief Charlie Bird and his Command Staff invite the community to attend the upcoming Police Community Chat on Monday, Nov. 6, 2017 at 6 p.m. The Chat will be held at the Winter Haven Recreational & Cultural Center, located at 801 Ave. T NE in Winter Haven.
The Chat will have no agenda – instead allowing the community to bring their ideas, questions and concerns to the Command Staff of the Department. Additionally, the Department's newest multi-year Strategic Plan will be highlighted for community members to see.
For more information, call 863-295-5905.