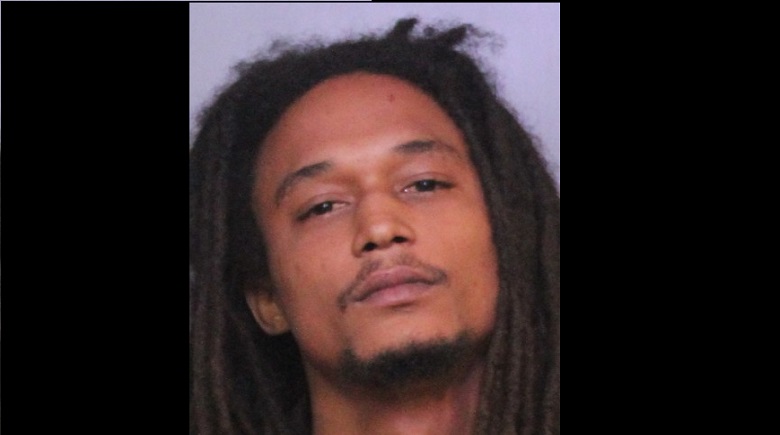 PCSO Release:
Polk County Sheriff's Office deputies investigated an incident in northwest Lakeland Monday afternoon, in which a 25-year old man beat up a 15-year old boy over the death of a dog.
According to the arrest affidavit, on 10/30/17 at about 3:58 p.m. at 3815 Knights Station Road, Lakeland, a 15-year old boy was walking to a convenience store, and noticed a dog had apparently been hit and killed by a passing vehicle in front of the home. The resident, 25-year old Antwan Houston, came out and blamed the boy for the death of his dog, and demanded the boy compensate him. Houston grabbed the boy's headphones, which were around his neck, and the boy pulled away. Houston then began hitting the boy, knocking him to the ground, and continued hitting and kicking him.
Houston's roommate pulled the man away from the victim, and the child ran away and called law enforcement.
The victim, who suffered several abrasions, said that if it wasn't for the roommate, he believes Houston would have killed him.
Houston told the detective that he blamed the boy for his dog's death, because he was wearing a hoodie and walking by his yard while the dog was not tethered. There was a lot traffic in this area, and there was no evidence that the boy had anything to do with the dog's death.
Houston was charged with robbery without a firearm/weapon (F-2). His criminal history includes five felony and five misdemeanor charges, including carrying a concealed weapon, drug possession, DWLSR, and violation of probation.