Lake Wales Family Restaurant Breakfast
by James Coulter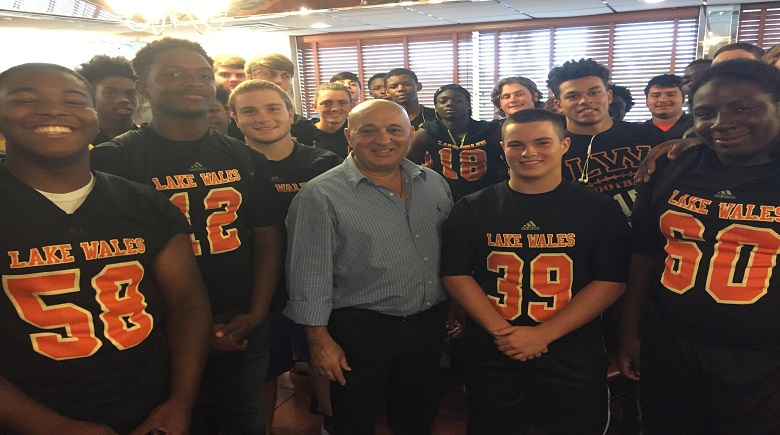 To prepare for their big homecoming game this evening, the Lake Wales varsity football team enjoyed a hearty breakfast of pancakes, eggs, bacon, and sausage courtesy of the Lake Wales Family Restaurant.
More than 44 players of the Lake Wales Highlanders, along with their coaches, gathered at the local diner early this morning to enjoy a free breakfast before preparing for their homecoming game against Nature Coast from Brooksville later that evening.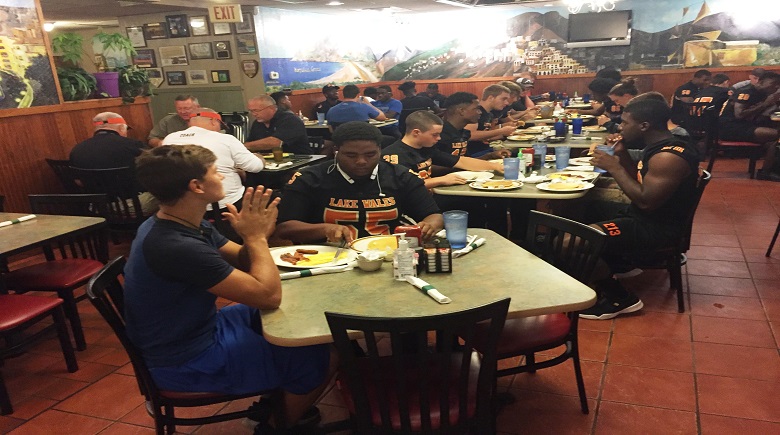 "You couldn't ask for a better breakfast to kick off a Friday morning," said Head Coach Tavaris Johnson, who was more than excited for this evening's game, with his team already enjoying a winning streak of 3-1 this season.
Assistant Coach Brad Metheny likewise appreciated the gesture provided by the local restaurant, and how his team more than needed the energy for the big game.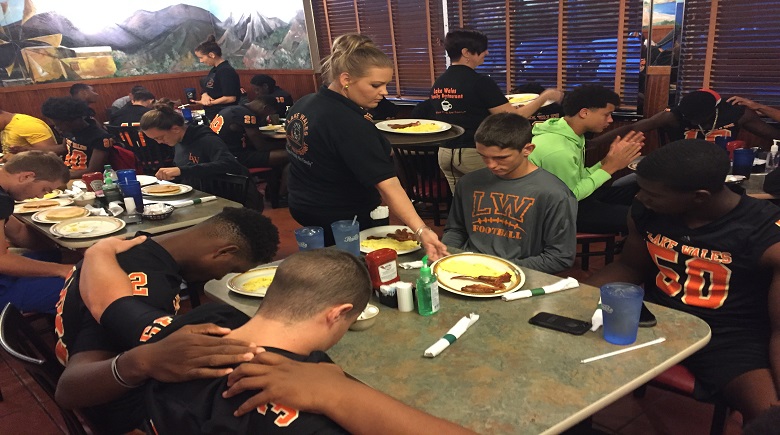 "We are thankful for this selfless act today," he said. "This community is great, and this is a great extension of love, and that's what this game is about: it's about love."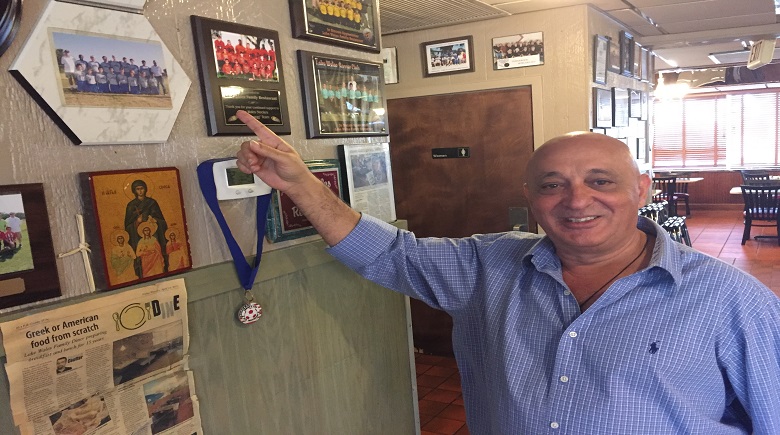 Frank Papadopoulos, owner of the Lakes Wales Family Restaurant, had previously attempted to provide the football team with a complimentary meal, but was previously unable to do so, Metheny said.
Papadopoulos is a proud supporter of many local sports teams, including the baseball, basketball, and soccer teams, the latter of which he even coached.
His restaurant wall is covered with the trophies and photographs of the teams he has supported throughout the years.
As someone who grew up playing soccer in high school and college, Papadopoulos understands the importance of sports within a young person's life, which is what motivates him to sponsor and support local teams.
"It keeps the body healthy and makes you think better," he said. "With all that together, it makes you a good human being."
Despite immigration remaining a controversial topic within America's divisive political landscape, Papadopoulos serves as living proof that America is a "Melting Pot" of a country built and supported by immigrants, where anyone can achieve the "American Dream" through hard work and determination.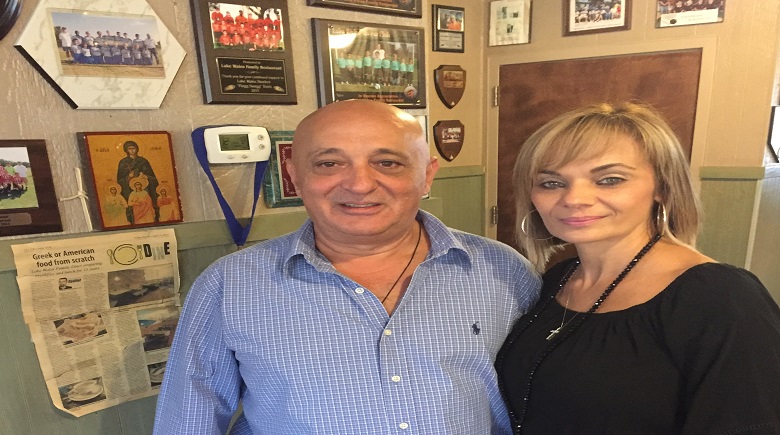 Having emigrated from Greece, Papadopoulos previously resided in Pennsylvania, where he was raised in the restaurant industry for more than 30 years by his parents.
He would later go on to open and run several restaurants of his own before moving to Lake Wales, where he opened Lake Wales Family Restaurant along State Road 17.
For 16 years, the local diner has managed to succeed and thrive where previous establishments failed in the very same location, as his restaurant has consistently provided quality food and service, including a complimentary bowl of soup for every meal.
Owing his success to the community of Lake Wales, Papadopoulos has dedicated himself to giving back to the very small town that has allowed him to thrive for as long as he has.
"Other restaurants came and went, but the community has been a good community for me," he said. "They supported me…[and] they are overall a good community."
Aside from sponsoring local sports teams, his restaurant has also served free Thanksgiving dinners, provided a special parking space for military veterans, and has even helped raise up to $9,000 for a local child's major surgery.
"The community has been good for me," he said. "You give a little, and, it seems like they give you much more back. It is a give and take kind of thing."