To Burn Or Not To Burn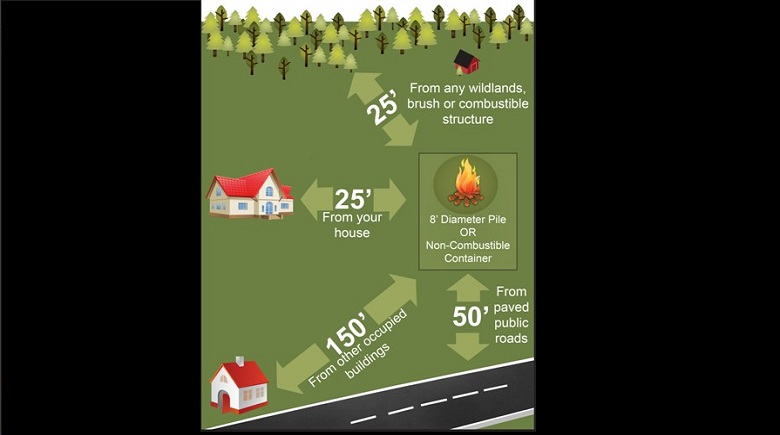 Bartow, Fla. (
September 13, 2017
) — 
There is no burn ban in unincorporated Polk County, however it's important to note cities may have different rules. For example, residents are NOT allowed to burn yard waste, tree trimmings, trash, etc. in the City of Lakeland.
In unincorporated Polk County, you may burn yard waste, which is any vegetative debris such as grass clippings, brush, leaves, tree limbs and palm fronds. The yard waste must fit in an eight-foot diameter pile or non-combustible container. The fire must be ignited after 9 a.m. and is to be extinguished one hour before sunset.
Piles greater than eight feet in diameter will require an authorization from the Florida Forest Service. It is illegal to burn household garbage (including paper products), treated lumber, plastics, rubber materials, tires, pesticides, paint, and aerosol containers.
Burning should take place at least 25 feet from your home, wildlands, brush or combustible structures; at least 50 feet away from paved public roads; and at least 150 feet away from other occupied buildings.
NOTE: This information may change. If it does, we will publish the latest information on our website and social media pages.