On July 12, 2017, after 25 minutes of deliberation, a jury found John Decesare, 74, guilty of attempted second-degree murder, shooting into an occupied vehicle and discharging a firearm from a vehicle. Decesare faces a minimum of 20 years for attempted second-degree murder and will be sentenced August 25.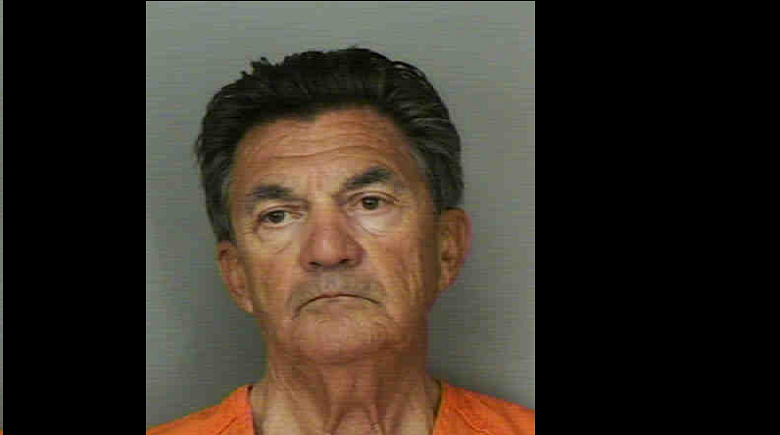 Original Release:
The victim is identified as Robert Daniel W/M, 04/24/1980.
The suspect is identified as John Anthony Decesare, W/M, 05/29/1943
At 6:14 this morning PCSO deputies responded to the area of Masterpiece Road & Mammoth Grove Road in reference to a shooting of a vehicle. Upon their arrival they located the victim who had no injuries.
During the investigation it was determined that the suspect fired three bullets into the victim's truck.  Two struck the driver's door and the third struck the driver's side front tire.
During an interview with the victim, he stated that he was driving north on Masterpiece Road when a black corvette pulled along him as if it were passing him.  The victim stated he felt the impact of the rounds striking the door and the driver's window shattered. The victim stated the black corvette continued north as he pulled to the side of the road and called law enforcement.  When asked if anyone would want to hurt him, the victim stated that a white male on a motorcycle has been following him recently.  The victim stated the black motorcycle has been riding beside him and looking into his truck window.  The victim also stated the motorcycle would pull in front of him and hit his brakes several times before driving off.
Upon hearing the details of the case a Deputy involved in the investigation advised that he has seen a white male named John that lives in Indian Lake Estates that drives a black corvette and a black motorcycle. The Deputy responded to Indian Lake Estates to conduct a neighborhood canvass. As the Deputy entered Indian Lake Estates he observed the black motorcycle and recognized the driver as "john". The Deputy conducted a traffic stop on the motorcycle at Buck Moore Road and Highway 60. The driver, identified as John Decesare, was found in possession of a .45 handgun.
Detectives conducted an interview with the suspect and gained a confession about the shooting.