UPDATE: Mulberry Incident Where Man Was Barricaded in his Home Ended with Peacefully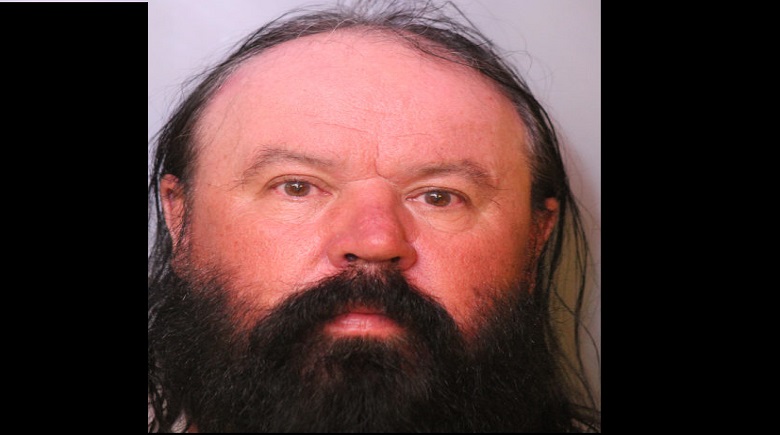 3r UPDATE:
PROBABLE_CAUSE
The defendant, David Smoot, actually and intentionally punched the victim, REDACTED, against her will. The defendant was holding a firearm in one hand and punching the victim against her will with the other hand. The victim was in fear the defendant was going to use the firearm and caused the victim to be in fear for her life. The defendant used physical force to deprive and prevent the victim of contacting law enforcement to report a crime. The defendant forcibly restrained and imprisoned the victim without lawful authority against the victims will using a firearm. The defendant violated his current pre-trial release by being in possession of a firearm.
On 06/22/2017 at approximately 0749 hours, PCSO Deputies responded to an unconfirmed emergency call at REDACTED, Mulberry, Florida.
Upon arrival, deputies met with the victim, who advised David Smoot, suspect, walked into the residence at approximately 0700 hours with a firearm in his hand. She advised Smoot placed her hand on the firearm and told her to shoot him. She advised she told him she was not going to shoot him, and walked into her room. She advised she attempted to call 911 on her cell phone. Smoot heard her calling law enforcement, entered her room, took her phone, and threw it away from her disconnecting her phone call.
The victim advised Smoot began to punch her in the face approximately four times while holding the firearm. The victim advised she wanted to leave, but Smoot would not allow her to leave.
Smoot heard a knock at the door (the deputy arriving on scene), told the victim to answer the door, and walked into his room.
Contact was made with Smoot via landline. Smoot advised he had nothing left to live for. Smoot advised he did not want to hurt anyone, but would aim low at deputies with his firearm forcing them to kill him.
Charges
784.045(1)(A)2 – F2 AGG BATTERY WITH DEADLY WEAPON
914.22 (1)(E)- F3 TAMPERING WITH A WITNESS
787.02 – F2 ARMED FALSE IMPRISONMENT
741.29(6) – M1 VIOL PRETRIAL RELEASE
2nd UPDATE:
Around 7:45 a.m. this morning the PCSO ECC (Emergency Communications Center) received a 9-1-1 hang-up call from an apartment at the complex 11th Terrace Northeast in Mulberry (cross street – North Church Avenue). After calling back several times, dispatchers made contact with a resident, and with 58-year-old David Lee Smoot, who made statements that he was alone in the home, armed, and was not coming out.
Deputies responded to the scene and confirmed Smoot was inside, alone. From that point forward deputies spoke with Smoot and tried to convince him to come outside without hurting himself or anyone else. The PCSO Crisis Negotiation Team and the SWAT also responded. In an abundance of caution, the homes in the immediate vicinity were evacuated and roads leading into and out of the area were shut down.
Deputies obtained a warrant for Smoot's arrest for armed false imprisonment and tampering with a witness (an incident that occurred this morning, and led to his agitation).
Around 2:25 p.m. today, Smoot surrendered to the deputies outside without incident. He was taken into custody on the warrant.
Smoot was arrested by PCSO on March 5, 2017, for unlawful sex with a minor, contributing to the delinquency of a minor, battery domestic violence, and grand theft. He has been out on bond since March 7, 2017.