PCSO deputies arrested Corizon Health Nurse for introducing contraband into South County Jail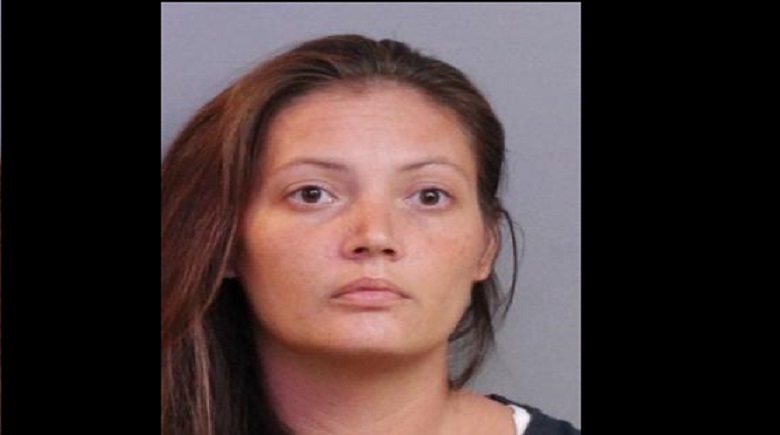 PCSO deputies arrested Corizon Health Nurse, 32-year-old Andrea Sarvey of Winter Haven, on June 16, 2017, for introducing contraband into detention facility (F3), conspiracy to introduce contraband (F3), sexual misconduct with inmates (F3), and interference with county prisoner. She admitted to deputies that she brought in cigarettes, coffee, and stamped envelopes to an inmate she met while working in the facility. She also admitted to engaging in sex acts with the inmate in the nurses station.
According to the affidavit, Sarvey is a contracted employee (a licensed practical nurse) through Corizon Health, she started working at the South County Jail on 11-15-16. Corizon Health provides health care for inmates in detention facilities. She was assigned to the South County Jail in Frostproof, and admitted to being in a relationship with inmate Aubrey Pettus for approximately 4 months. Sarvey has no previous relationship with Pettus prior to January, 2017
Sarvey and Pettus had numerous telephone conversations and medical appointments.  After receiving a tip about an inappropriate relationship between Sarvey and Pettus, deputies reviewed recorded inmate telephone calls and discovered Sarvey and Pettus have had, on numerous occasions, discussed bringing in contraband items into the facility for Pettus.
Sarvey admitted their relationship began around March and Pettus would tell her, "If you love me, you will bring me this."
On June 16, 2017, Sarvey reported to work and was approached by detectives. During the interview she admitted to bringing in cigarettes, coffee, and stamped envelopes. Deputies also discovered Sarvey in possession of one unopened pack of Methol "305" cigarettes and two opened packs of "305" cigarettes. Sarvey stated she would place the coffee or cigarettes in a pass through window from her medical station to the dorm for Pettus to receive.
A search of Sarvey's vehicle was conducted and detectives found numerous love letters from Pettus to Sarvey, and a box of stamped envelopes.
Sarvey also told detectives she and Pettus would engage in sexual acts while she was on-duty, and out of sight of other staff members.
Aubrey Pettus has been charged with conspiracy to introduce contraband into a detention facility.  Pettus is incarcerated for previous methamphetamine trafficking and violation of probation (VOP) charges. Pettus has an extensive criminal history including 29 felony and 9 misdemeanor charges; he has been sentenced to Florida State Prison four times.
Sarvey is no longer employed with Corizon Healthshe was fired immediately. She was taken into custody on the above charges, booked into the Polk County Jail, and is waiting first appearance for a bond amount.