From Polk County Sheriff's Office: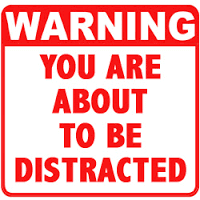 Distraction Warning: Homeowners, beware if a stranger comes to your door – we've had another incident where a homeowner in Frostproof was distracted by a stranger saying he worked for "Google" and was doing a land survey. The suspect convinced the homeowner to come outside and show where the property lines were – while also using a radio to communicate with his "coworker."
In reality, he was letting his accomplice know the coast was clear to go inside and steal thousands of dollars' worth of jewelry.
Here are some tips: 1) If you aren't sure of who is knocking at your door, tell them you are uninterested, or don't answer the door, 2) keep your windows/doors locked and secured while not in use, 3) if you see a suspicious vehicle report it to law enforcement immediately–without putting yourself at risk–look for key descriptors, vehicle description, tag number, color of vehicle, any stickers/emblems, 4) look out for your neighbors, and 5) report any suspicious door-to-door strangers to law enforcement.
If you see something, say something!