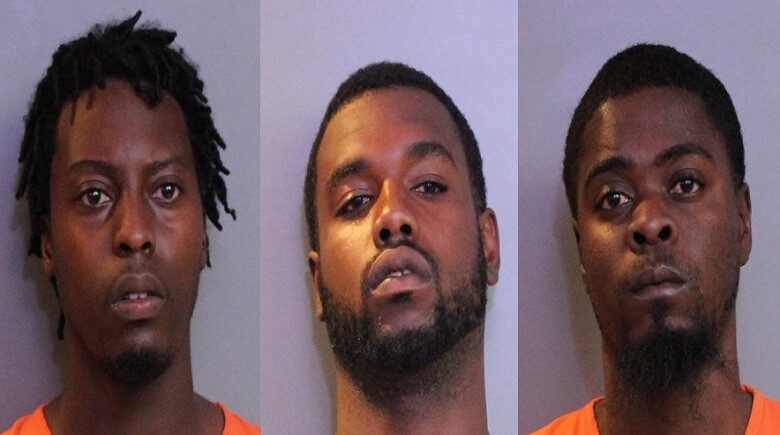 PCSO deputies arrested a driver, 24-year-old Donald Craig Strange III, and two passengers, 24-year-old Just Pierre, and 30-year-old Jed Grant all of Avon Park, this morning, Thursday, June 1, 2017, around 12:20 a.m., for several charges after the car they were in fled from a traffic stop.
According to the affidavits, a PCSO deputy sheriff conducted a traffic stop at a McDonald's parking lot off of Clubhouse Road in Lakeland, after his digital radar showed a Nissan Sentra driving 80 mph in a 50 mph zone.
While the deputy was approaching the Nissan, he saw the driver of the car move towards the back seat and attempting to exit both the right and left side passenger doors. Each time the deputy saw him move to the right or left side of the car he ordered to him to stop, however, the driver did not comply. There were also two other males in the car. The deputy called for assistance.
The driver jumped back into the driver seat and started to reverse the vehicle towards the deputy and his patrol car. The vehicle struck the deputy on the right side of his body and his right leg, and continued to move towards him until the deputy was able to get out of the way. The deputy was not seriously injured.
Strange fled the McDonald's parking lot onto Clubhouse Drive towards US 98N driving his Nissan at 103 mph in a 50 mph zone. Deputies utilized a PIT (precision immobilization technique) maneuver to stop the car, which was successful. During a search of the car, deputies found cocaine and marijuana.
The car was registered to Pierre who allowed Strange to drive it knowing he did not have a valid driver's license and was charged accordingly.
"These suspects have extensive criminal histories, and fled from a traffic stop because they had illegal narcotics in their car. Once again, suspects who might be labeled by some as 'low-level non-violent drug offenders' put others' lives at risk by attempting to run over a deputy sheriff, and fleeing at a high rate of speed. They have clearly demonstrated through their actions last night and their violent criminal histories that they do not belong out on the streets." – Grady Judd, Sheriff
All three passengers were taken into custody, booked in the Polk County Jail, and are awaiting first appearance. Below are their charges and criminal histories.
Donald Strange: Driver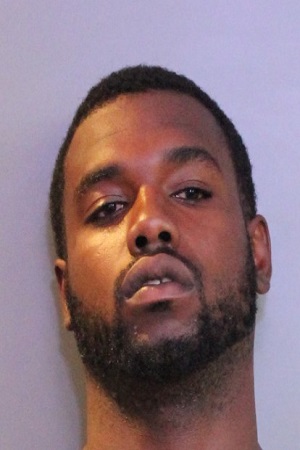 One count attempted 2nd degree murder on a LEO (F1)
One count fleeing reckless at a high rate of speed (F2)
One count resisting officer with violence (F3)
VOP (F3)
One count possession of marijuana (M1)
One count DWLSR (M2)
One count criminal mischief (M1)
One count possession of drug paraphernalia (M1)
His criminal history includes:
02/21/2012 – HCSO –  two counts burglary, petit theft, and dealing in stolen property
01/26/2012 – HCSO – burglary and grand theft of firearm
01/04/2012 – HCSO – possession of weapon/ammo by convicted felon, VOP, and discharging a firearm in public, armed burglary, robbery with firearm, grand theft of firearm, and dealing stolen property
07/30/2011 – HCSO – conditional release violation
06/08/2011 – HCSO – burglary
04/28/2011 – Avon Park PD – possession burglary tools, resist arrest, and loitering/prowling
11/15/2010 – Avon Park PD – resist LEO
Jed Grant: Passenger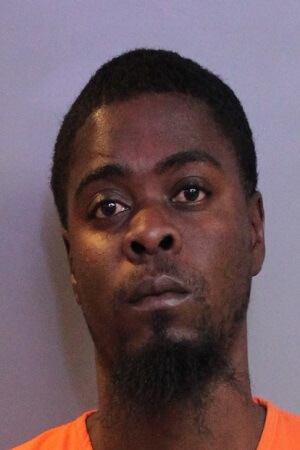 1 count possession of cocaine (F3)
His criminal history includes:
07/04/2014 – HCSO – aggravated battery on pregnant person
02/16/2014 – HCSO – resisting arrest and failure to appear
08/24/2013 – HCSO – two counts failure to appear
08/24/2013 – HCSO – resisting arrest LEO
06/21/2013 – HCSO – possession of marijuana and drug paraphernalia
07/23/2012 – HCSO – battery and aggravated stalking
04/13/2012 – PCSO – resisting arrest LEO and possession of marijuana
05/28/2010 – Avon Park PD – delivery of marijuana, possession of marijuana and drug paraphernalia
06/18/2009 – Miami-Dade PD – robbery strong armed, grand theft
06/17/2009 – HCSO – two counts out of county warrant
02/01/2009 – HCSO – resisting arrest, possession of marijuana with intent to sell/deliver, possession of drug paraphernalia, and giving false identification to LEO
09/05/2008 – Miami-Dade PD – robbery strong armed
05/08/2008 – Miami-Dade PD – robbery strong armed
08/15/2005 – HCSO – assault WIT to commit felony
Just Pierre: Passenger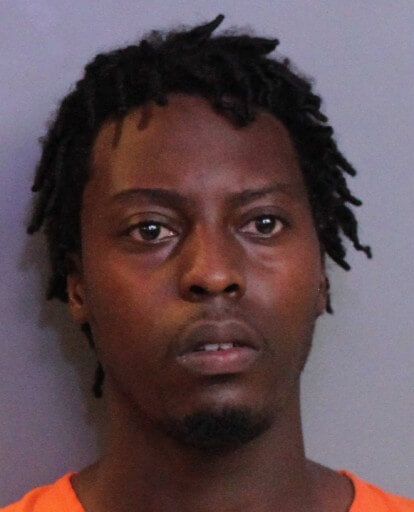 One count unauthorized permit (M2)
His criminal history includes:
11/06/2014 – HCSO – possession of marijuana and destroying evidence
02/16/2014 – HCSO – possession of marijuana and drug paraphernalia
03/05/2011 – Avon Park PD – possession of marijuana and drug paraphernalia