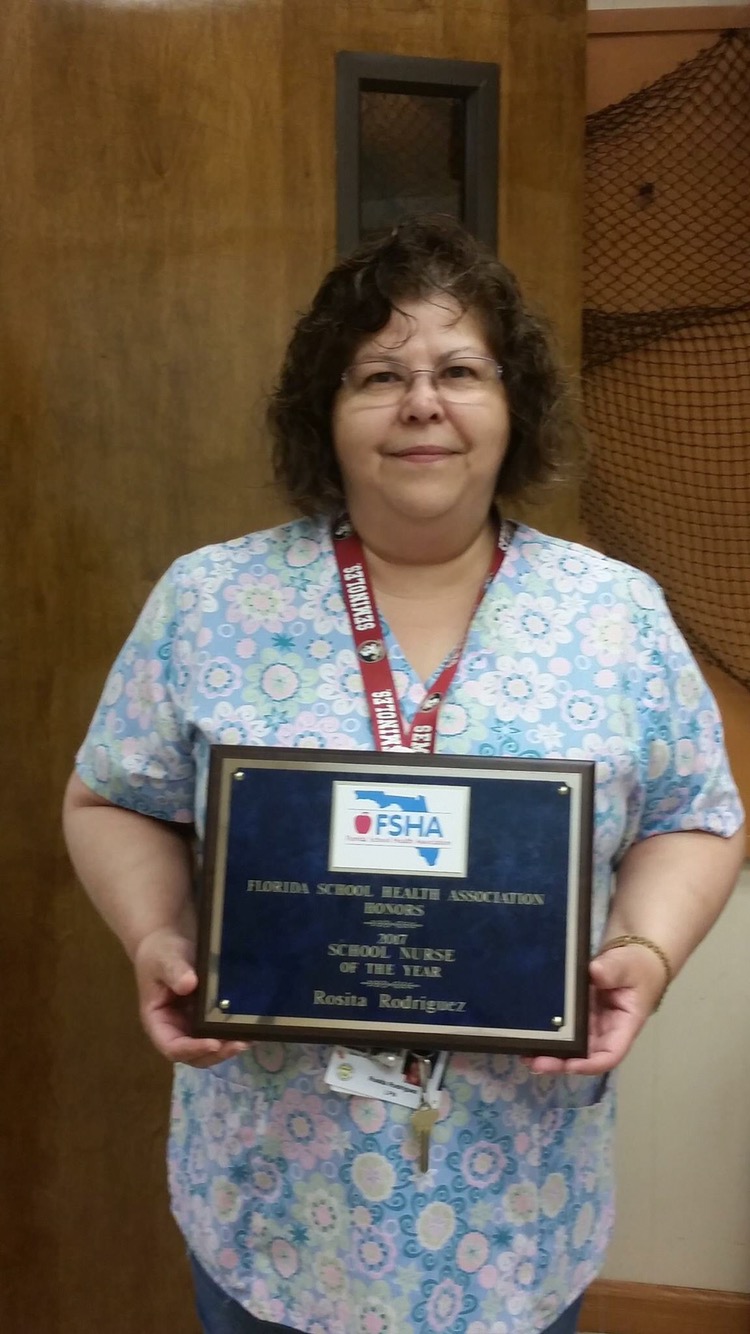 Polk County School Board Release
Rosita Rodriguez from Spook Hill Elementary has been named the 2017 School Nurse of the Year by the Florida School Health Association (FSHA). Ms. Rodriguez has worked at the school since 2006.
"She is an outstanding example of a caring and dedicated nurse who serves her students and community with passion, and is a wonderful advocate for her students," said FSHA President Brenda Register. "She is an asset to her school and appreciated by her students and staff."
The FSHA is comprised of nurses and health educators from all 67 counties in Florida, and recognizes the outstanding achievements of nurses and health educators based on nominations from their peers.
Congratulations, Ms. Rodriguez!