Mr. Palmer has been located in good health and returned to his family.
SILVER ALERT – MISSING ENDANGERED ADULT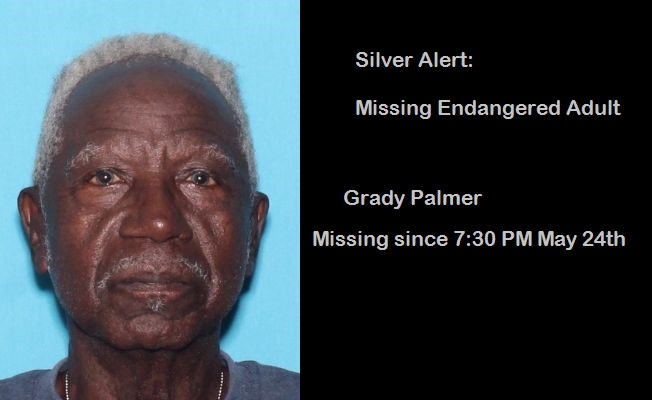 Grady Palmer 
LAKELAND, FL (May 25, 2017) – The Lakeland Police Department is investigating a Missing Endangered Adult from 311 East Memorial Boulevard. Mr. Grady Lamarr Palmer, 76 years old was last seen on May 24, 2017 at approximately 7:30 p.m. driving a green Ford Explorer bearing Florida tag 193-OKB. He was wearing  green khaki pants, a beige button shirt, a navy blue golf cap, and black dress shoes. He is 5′ 8″ and 150 lbs. Mr. Palmer suffers from dementia and has not returned to his place of residence.
If in contact, please notify the Lakeland Police Department at 863-834-6900 or Detective Stacey Pough at (863) 834-8978