PCSO deputies arrest Haines City man for attempted murder and burglary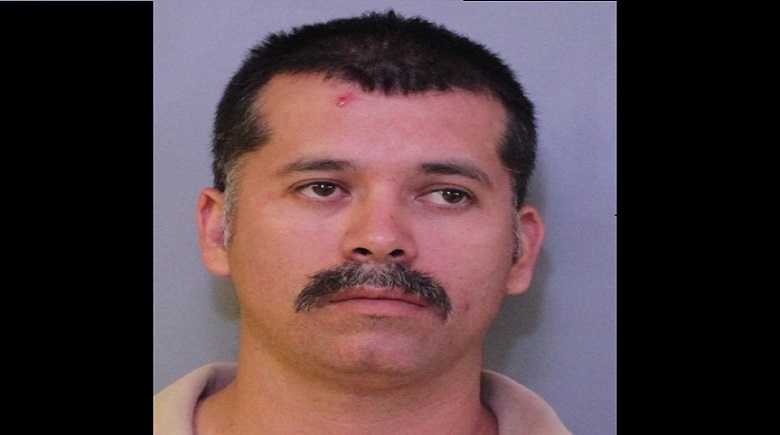 On Sunday, May 21, 2017, deputies arrested 36-year-old Juan Arteaga-Orozco of Haines City, for one count attempted murder in 2nd degree (F2), and two counts burglary with assault/battery (F1).  Orozco is an immigrant from Mexico, and is in the United States illegally.

The following is an excerpt from the affidavit and is self-explanatory:

On 05-2l-20l7 at approximately 4:06 a.m., deputies responded to a residence on Hwy 547 in un-incorporated Davenport, in reference to an occupied burglary. Upon arrival I made contact with the victims. Deputies learned the suspect, Juan Arteaga-Orozco (suspect), had been located down the road, and was in custody.

Deputies learned from victim one, she was sleeping when she woke up and noticed someone in bed with her, who was later determined to be the suspect. She got out of bed and Orozco followed her. As victim one tried to the leave her bedroom, she yelled for help, and the suspect placed both hands around victim one's neck and squeezed. Victim one advised the suspect told her "shut up shut up, or I'm going to kill you." Victim one advised her airway was blocked, and she felt as if she was going to pass out. Victim one also advised she feared the suspect was going to kill her.

Victim one advised there was no sexual contact between her and the suspect.

Victim 2, who was coming home from a party, heard the screaming and entered the house. Victim 2 noticed victim one's door ajar, and entered the room. As victim two entered the room, the suspect was exiting the room, and pushed victim two out of the way and ran towards the front door. Victim two tried to grabbed the suspect and detain him, at which point the suspect again pushed victim two and fled the scene out the front door.

The suspect has never been inside the residence, and did not have permission to enter the residence on this date. The suspect's vehicle was located in front yard. The suspect did knowingly and unlawfully entered the victim's residence. Therein the residence, the suspect intentionally choked victim one, almost to the point of death, placing fear in her that she was going to die. The suspect intentionally struck victim two.

"This is an example of an immigrant in our country illegally committing serious and violent crimes. He also has a criminal history, and should have been deported after committing his earlier crimes." – Grady Judd, Sheriff

Orozco has a criminal history since 2004 including 5 felony and 2 misdemeanor charges:
12-17-2017- SAO– Leaving the scene of a crash
7-19-2013- PCSO– Armed trafficking in methamphetamine (2 counts) and own or rent a structure for the purpose of trafficking controlled substance
08-21-2005– FHP- DWLSR Habitual
04-23-2005– FHP- DWLSR Habitual
09-18-2004 HCPD- DWLSR Knowledge
01-09-2004– HCPD- No driver's license
Orozco was taken into custody on the aforementioned charges, and booked into the Polk County Jail, where he is being held on no bond, and will be placed on ICE hold.